Dreamstate Takes Over circuitGROUNDS at Electric Daisy Carnival New York Before Stops at TAO Nightclub, EDC Las Vegas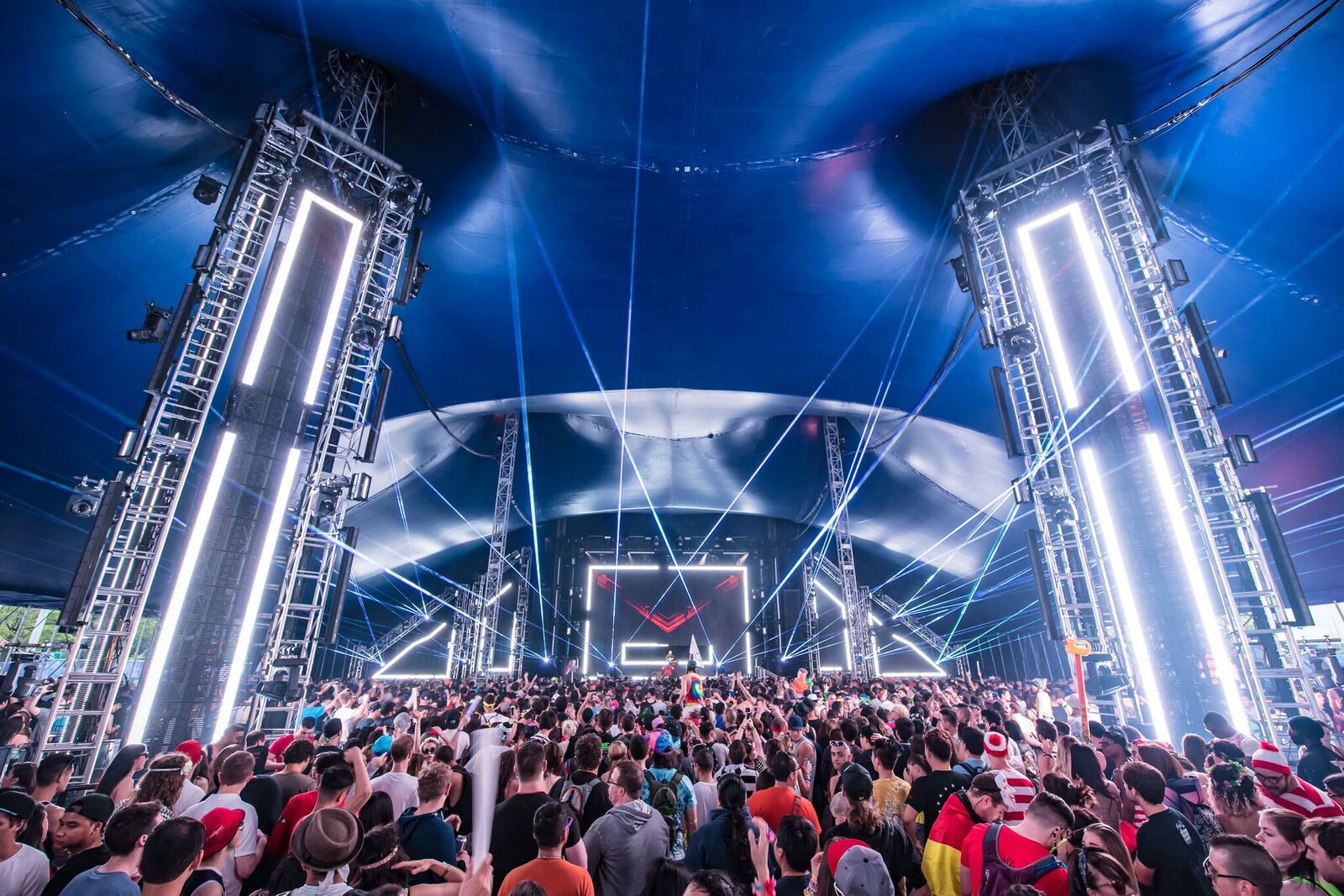 Last Saturday, the East Coast headliners experienced a total trance take over of the Electric Daisy Carnival New York's circuitGROUNDS. Highlighting the first day at Citi Field, the successful debut of Dreamstate left its mark on the festival's fifth installment.
The highly touted event known as Dreamstate is an insomniac events exclusive that is dedicated solely to pure trance music. Top notch talent on the Saturday lineup included live sets from Cosmic Gate, Ferry Corsten presents Gouryella, Paul Oakenfold, Aly & Fila, John O'Callaghan, Simon Patterson, MaRLo, Ben Nicky, Will Atkinson and Mike Saint-Jules.
No ordinary day, May 14th brought everyone into a higher state starting with an early opening set from local talent Mike Saint Jules who played to the entering masses until guys the likes of Will Atkinson and Ben Nicky dropped some of their signature psy-trance bombs. Tracks like "Subconscious" and "Numb The Pain" highlighted Will Atkinson's day time set. While an hour after, Ben Nicky served up his usual headf**k, playing a "Shut Up Satellite" mashup including a conglomerate of too many artists along with another psy mashup of an Above & Beyond tune "Little Something."
Stepping up next was the dutch sensation MaRLo, bringing his signature tech-energy sound to his ever growing fan base. New York City showed up for MaRLo's performance as he commenced with an onslaught of his own productions. To the crowd's satisfaction, newer tracks such as "Darkside," "Ignite" and "Titans" sparked the dancing while "Megalodon" brought true fans a memory from years past.
The chilly Spring day did not effect the TranceFamily in the slightest, as the circuitGROUNDS had only begun to heat up. Between Simon Patterson's pristine mixing and his 2016 hit, "Evoke" which is one of our personal favorites of the year, Psymon did not disappoint the musically mature tent. Keeping with the pure trance theme, dance legends took their turn getting in on the action including the Subculture leader John O'Callaghan followed by Future Sound Of Egypt titan, Aly & Fila.
JOC provided a plethora of his own productions and powerful remixes while Fadi of Aly & Fila gave a taste of what's to come at FSOE Island in early July. Combined with a stacked lineup of familiar faces, trance events are in high demand and will thankfully take place more often.
EDC NY 2016 Returned to Citi Field With 80,000 Carnival-Goers, Top-Quality Production
Perfecto pioneer and trance godfather, Paul Oakenfold returned to New York in Full On Flouro style! Taking over the Dreamstate DJ booth, at 8 o'clock Oakie, as he has come to be known by his fans, commenced his live set and left attendees awe-struck. Remixes of Darude "Sandstorm," his own track Paul Oakenfold "Ibiza" and "Bla Bla Bla" were showcased in the powerhouse hour performance.
One of the night's main attractions, Ferry Corsten is a legendary dj / producer needing no introduction to dance enthusiasts. Presenting the east coast debut of Gouryella, Ferry played a set full of all his alias' classic tracks that were thought to be forgotten over a decade ago. Unforgettable tracks such as "Gouryella," "Ligaya," "Walhalla" and "Tenshi" soundtracked the nostalgic set. Without missing a beat, Ferry Corsten's ensemble was highlighted by his 2015 tune of the year "Anahera" earning him the love of millions of "A State of Trance" listeners.
Chosen as the festival closers, the prolific DJ duo Cosmic Gate has teamed up with EDC New York for another year under the east coast's electric sky! Nic Chagall and Bossi showcased a slew of their own music both new and old. Cosmic Gate collaborations included "Embargo" with Armin van Buuren, an Orjan Nilsen "Fair Game" highlight and their newer production "am2pm." A fan favorite in the form of a classic brought the crowd back fifteen years, when NYC heard the 2016 take on "Exploration Of Space" (Cosmic Gate Third Contact Remix) live for the first time. Already one of our trance chart toppers for this year, Cosmic Gate have proven they still got it!
EDC Las Vegas 2016 Lineup Revealed as Insomniac Celebrates 20 Years Under the Electric Sky
Just a stop on the road to Vegas, you can catch this one of a kind event at Electric Daisy Carnival Las Vegas at the dusk till dawn Dreamstate stage. In case you can't make it to the sold out festival at the speedway, TAO Las Vegas will host special nightclub festivities featuring the Dreamstate acts at the Venetian hotel in the heart of the Vegas strip!
For more information on Dreamstate, visit dreamstateusa.com.
Photo Credit: aLIVE Coverage