Didrick Feat. Amanda Fondell "Smoke (Ember Island Remix)" Sees Official Release on PRMD Music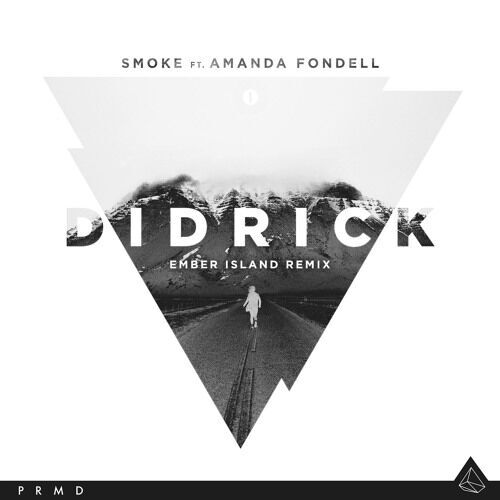 The latest PRMD Music release, "Smoke (Ember Island Remix)," comes from Didrick Feat. Amanda Fondell
Out now on PRMD Music, a soothing new remix from Ember Island that's perfect for a day on the beach or a Summer stroll. "Smoke" from Didrick featuring Amanda Fondell takes on a mind of its own with the group's interpretation. The intricately crafted "Smoke" takes listeners on a vocally simulated journey, while enraptured by the melodic undertones from Ember Island.
Watch the official music video for "Smoke"

Ember Island, the Swedish trio, has become familiar to electronic enthusiasts for their unique renditions of popular favorites from Jack Ü feat. Justin Bieber ("Where Are Ü Now") and The Weeknd ("Can't Feel My Face"). Along with their noteworthy remixes, Ember Island has also released original productions such as "Stay" and "Need You," which have garnered over  5.5  million  Spotify  streams, 20 million SoundCloud streams and 10 million YouTube streams to date.
Didrick Feat. Amanda Fondell "Smoke (Ember Island Remix)" is available on iTunes and Spotify (HERE) via PRMD Music.