David Guetta & MORTEN Return With "Impossible" Ft. John Martin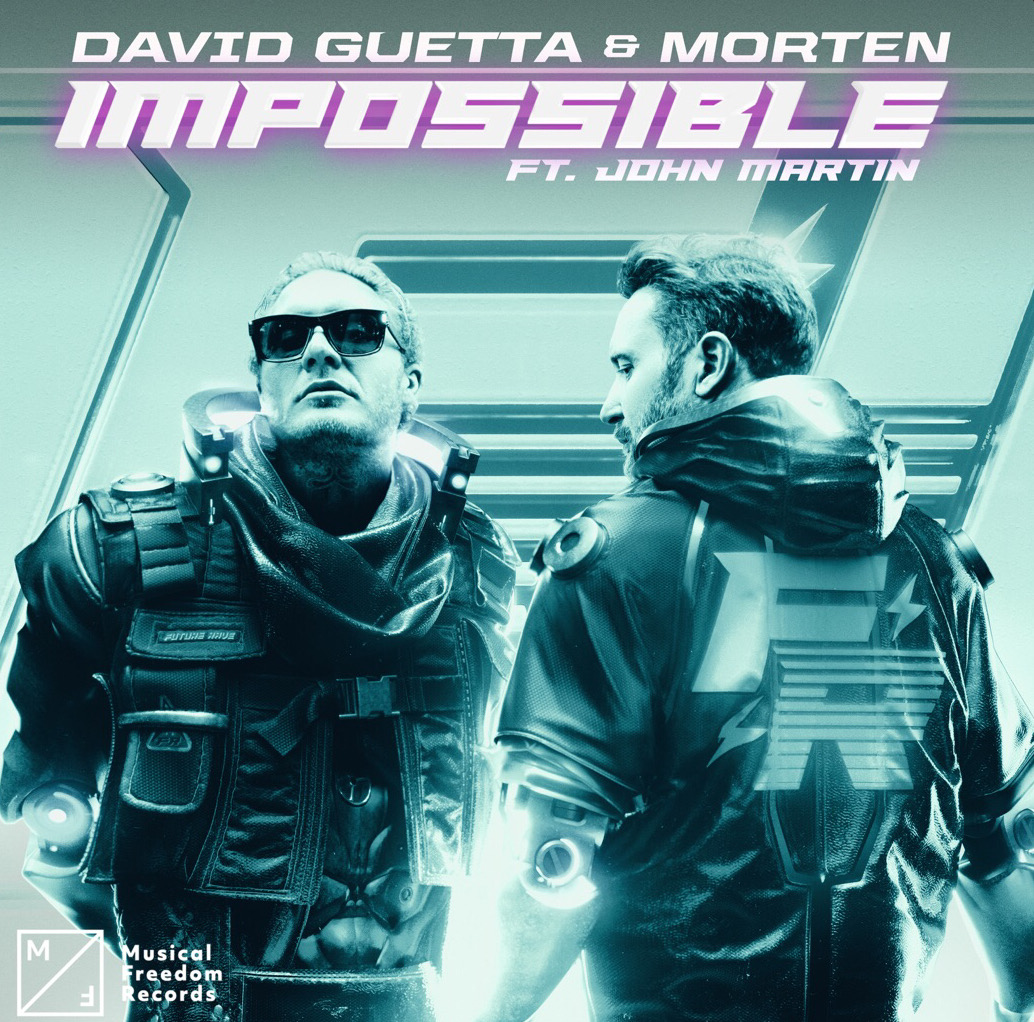 With three legendary names come together to produce a song, you know this song will be fantastic. For their next collaboration, "Impossible," renowned music producers David Guetta and MORTEN teamed up with the iconic singer/songwriter John Martin. And to top things off, they return to Tijs "Tiësto" Verwest's Musical Freedom for this groundbreaking collaboration.
"I'm not excited, but obsessed, with this new sound that MORTEN and myself have created together in the form of ''Future Rave''. 'Impossible' may be our biggest and most loved sound yet, something that is influenced by techno and a little bit dark, but at the same time has a huge sonic. It's great to be back on Tiësto's Musical Freedom with 'Impossible' and working with John Martin on vocals this time around. Can't wait to play this live in front of you all soon and see your reactions." – David Guetta
In the spirit of further pushing their "Future Rave" sound and style to the masses, the two recommence their unstoppable tear of music with "Impossible". Featuring the vocal prowess of John Martin. It is he who lends his talents that boasts an undeniably catchy and unwavering topline that ultimately shotguns the track into its pristine form. Overall "Impossible" is textured and layered with a four-on-the-floor beat and immense signature synths cut through the climatic atmosphere the two generate with each of their tracks, accompanied by ground rumbling basses and graceful pads. The final result is a colossal anthem that will send waves through the audience of any festival or club that blared it out of their sound systems. It is safe to say that this train isn't stopping anytime soon, so it's time to get aboard and enjoy the ride with the release of "Impossible". Out now on Musical Freedom.