Chris Bekker Releases Debut Artist Album, 'Berlinition,' On Vandit Records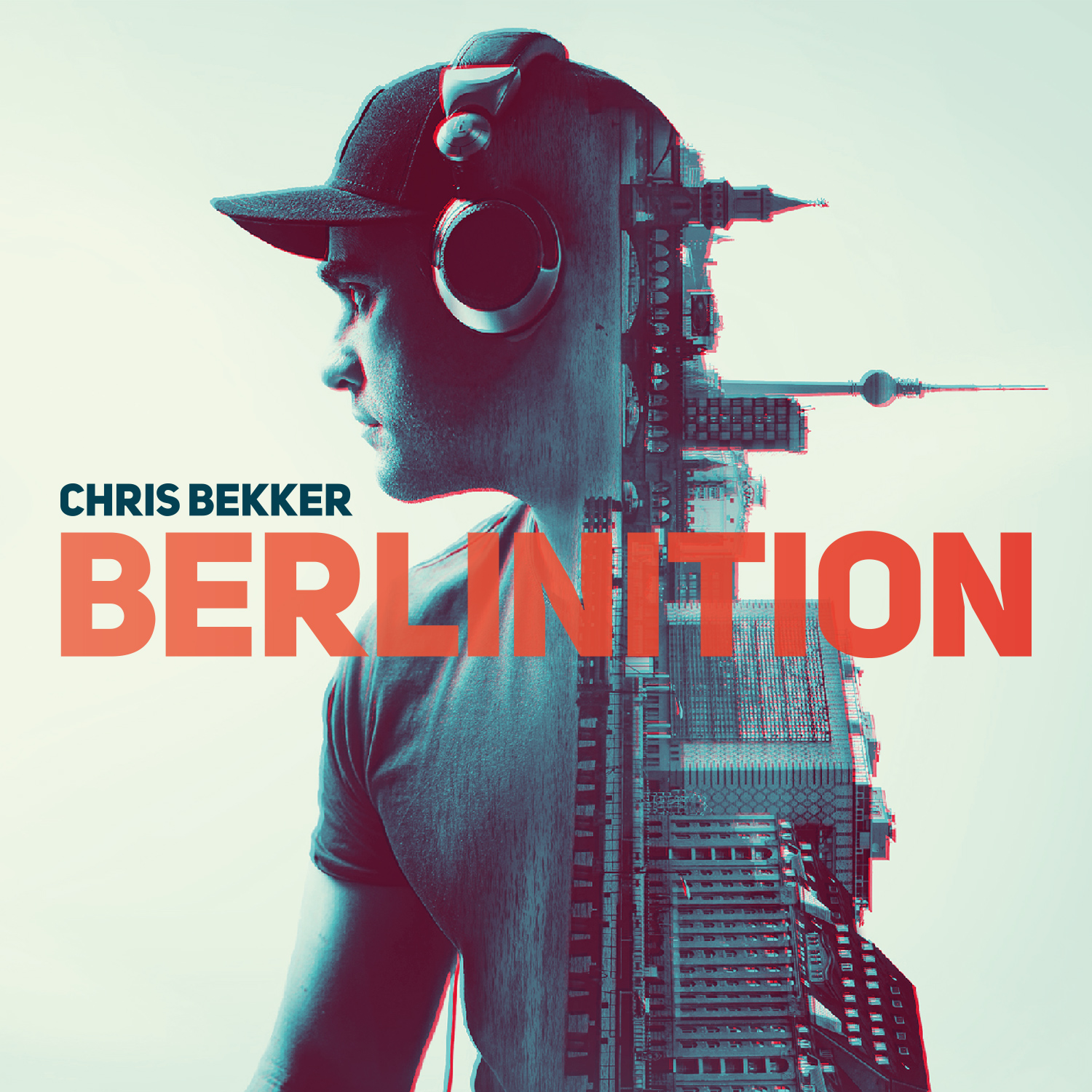 Pop quiz… Name the sound architect for Mercedes-Benz, NHOW Hotels and VisitBerlin? A stretch, we know. Let's try resident DJ for Berlin's notorious den of electronic dance inequity, the Kitkat Club? Nada!? Okay, regular soundtracker of fashion designer Guido Maria Kretschmer's runway shows and remixer of artists as diverse as Giorgio Moroder and Paul van Dyk perhaps? Owner of the respected klang ID sound agency and lecturer in Neuro Marketing & Sound at two of Berlin's top universities? Alright, (titan-sized hint then!), the man who has, over the last 18 months, been behind a procession of genre-straddling, VANDIT-originating club & chart hits!?
Well, you've most likely put two and two together by now, and it is indeed the Chris Bekker. If his list of accomplishments seems extensive though, his latest endeavor may well top them all.
Through 'Berlinition' – the German's debut long-player, he's attempting to do what a fair few others have tried and failed to do before him. The album is a studied effort to condense the essence and soul of Berlin into a musical recording. No easy task, it's a capital, awash with underground cool and motorized by ever-shifting sonic ideologies, which have been in constant flux for 30+ years.
'Berlinition' isn't a rash attempt to stylistically summarize it though. Nor is it a token auditory postcard or 'love note' to the city. It's one that's thematically & atmospherically designed to soundtrack a top-to-toe journey through it.
WATCH: Chris Bekker, Chris Montana & Paul van Dyk – "BERLINITION" Official Music Video:

Encompassing 11 tracks, it includes the singles 'Heimat B', 'Uferstrasse', 'Animatic' and most recently 'Berlinition' itself. The album – out July 15th – also features electrifying collaborations with Paul van Dyk & Chris Montana, Tricia McTeague, Sequ3l and Pagano.
Pre-order your copy through iTunes or Amazon.
For Chris, a Berlin resident for the last quarter-century, with much artistic and technical skill at his disposal, it was a task he was all-but born in to. So dedicated to it was he, that it was one he also he decided to add an additional visual component to. Over the course of its production year, as, one-by-one, the tracks materialized from the studio, Chris & company shot accompanying capsule videos around the German capital. Visually enshrining his music for the album's release, those videos have now been sequenced end-to-end and dazzlingly edited to form a cinematic DVD extension to 'Berlinition'.
Check out the trailer for Berlinition – The Movie:

When it comes to the music, Chris (much like his label patron Paul van Dyk) is no great lover of stylistic classifications, content to leave the labelling to others. While taking in numerous threads, the album largely collects around the nexus of house, trance, tech and progressive.
Having received its premiere on the catwalks of Berlin Fashion Week back in January, title track 'Berlinition' marks Chris' first collaboration with PvD. It's a track that against the odds manages to fold the city's opaqueness into 7 gripping minutes. From the Fernsehturm-high altitudes (and attitudes) of tracks like 'Heimat B' & 'Goldelse', to the wide stylistic lens of 'Noland' and 'We Can Be', the album details Berlin. Traversing from the sprawling urban feel of 'Uferstrasse' to the more centre-centric 'Moabeat' and 'Iconic', it brilliantly captures both Berlin's crux and atmosphere. A theatre for ear and eye, the extraordinary 'Berlinition is out through VANDIT Recordings on July 15th.
STOP PRESS: passengers on all Lufthansa flights this summer will be able to synch their journey to 'Berlinition'. As part of the German national carrier's entertainment program, the video edition of Chris' album will be streamed inflight throughout the month of August.
'Berlinition' track listing:
01 Heimat B 00:00-05:54
02 Berliniton w/PvD & Montana 05:54-11:01
03 Convolution 11:01-17:46
04 Goldelse 17:46-23:56
05 Noland 23:56-28:33
06 We Can Be w/Tricia McTeague 28:33-34:07
07 Animatic 34:07-39:28
08 Iconic 39:28-43:58
09 Uferstrasse w/Sequ3l 43:58-49:13
10 Moabeat 49:13-55:00
11 Hashtag Wunder w/Pagano 55:00-60:22
For more information on Chris Bekker, visit chrisbekker.com. Follow Chris Bekker on Facebook.
[Press Release]