Win a Copy of Roger Shah 'Magic Island: Music For Balearic People' Vol. 7 From The Nocturnal Times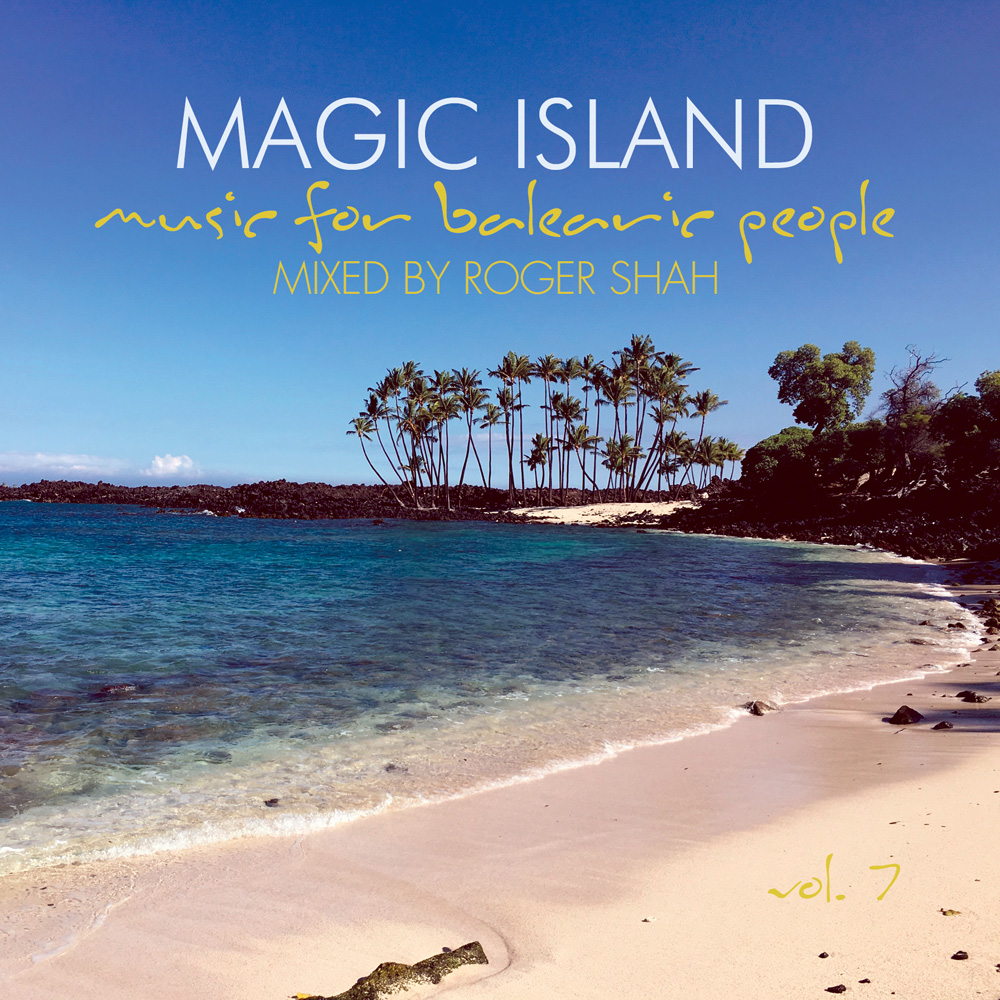 The Nocturnal Times has partnered with Roger Shah to give away a copy of 'Music For Balearic People' Vol. 7
A name that has become synonymous with Summer sounds and beach vibes, Roger Shah presents the latest installment in the Magic Island series. Seeing its official release in June, 'Magic Island: Music For Balearic People' Vol. 7 mixed by Roger Shah is a double-disc that includes two mixes consisting of new productions.
Included among the freshly created tracks are tunes from Sunlounger, High Noon At Salinas, Clarks, Yodis, Sunbrothers, and of course, Roger Shah.
When it came to the process for for the seventh 'Magic Island' compilation series, Roger revealed: "This year I went through more than 500 tracks to pick out the exceptional ones, going back and forth with the producers to ensure that they achieved the perfect fit for the arrangement.
Working on an album like this is a bit like doing a puzzle. It starts with an idea of the range of sound, and what kind of mood I want to have for it. It's then about trying to find the right pieces to complete the jigsaw. Every track is made exclusively for this album. I believe this is what makes the 'Magic Island' album series something truly special. I hope you enjoy its wide range of sounds, from very chilled deep house tracks, sexy tribal grooves and my signature Balearic sound, right up to banging and uplifting trance!"
Enter to win a copy of 'Magic Island: Music For Balearic People' Vol. 7 mixed by Roger Shah from The Nocturnal Times below.
'Magic Island: Music For Balearic' Vol. 7 Mixed By Roger Shah track listing:
Mix 1.
01. Brian Laruso & John James Renfrow featuring Meredith Avery – Holding Closer (Intro Mix)
02. Rogier Dulac & Miss Autumn Leaves – Endless Dream
03. Brian Laruso – The Way
04. Raul Pablo Sanchez – Day Out
05. Static Bloom – Island Ride
06. Balearic Session – Into The Morning Light
07. Raul Pablo Sanchez – Bouncing Chips
08. Sunlounger featuring Kingseyes – I Just Wanna Dance With You (Jukebox 80s Remix)
09. Eddie Murray featuring Rosco – The Ending
10. NotAndrew & Alain Ducroix – John Lover (DeepRock Mix)
11. High Noon At Salinas – Beautiful People
12. Christian Drost – Into The Night (MI7 Edit)
13. Sunlounger – Coconuts & Pineapples (High Noon At Salinas Remix)
14. Bob Memphis – You Are My Lighthouse (MI7 Edit)
15. Clarks – La Digue (Original Mix)
16. Clarks – Footsteps In The Sand (MI7 Edit)
17. Marc Lee featuring Angelika Borof – Something Inside Me
Mix 2.
01. Platen & Clarks – Satellite (MI7 Intro Edit)
02. Serge Macoveu – Minnewanka (MI7 Edit)
03. Arcania – All Is Lost
04. CJ Seven featuring Marjan – One More Time (MI7 Edit)
05. Hamza Khammessi – A World For Us
06. David Broaders – Celtic Beauty
07. Dirkie Coetzee – Space Odyssey
08. Emanuele Braveri featuring Aylin – Winter Tale (MI7 Edit)
09. Yodis – Filtered Thoughts
10. Rene Ablaze featuring Robin Vane – Into The Stars (MI7 Edit)
11. Roger Shah & Moya Brennan – Reasons To Live (Uplifting Club Mix)
12. Dirkie Coetzee featuring Amy Kirkpatrick – You'll Find Me There (The Cracken Remix)
13. Andy Elliass & ARCZI – Hope For The Future
14. Roger Shah & LeiLani – Love Heals You
15. Andrew Henry & Glorius – Magic Island (MI7 Edit)
16. Roger Shah & Nathia Kate featuring Amber – Never Forget
17. Bernis – Luminas (MI7 Edit)
18. Sunbrothers featuring Natalia Meister – Together (Extended Mix)
*Contest ends on Monday, July 18, 2016 at 9pm EST.
'Magic Island: Music For Balearic' Vol. 7 Mixed By Roger Shah is available now through Magic Island Records/Black Hole Recordings, HERE.
For more information on Roger Shah, visit rogershah.net.