The Chainsmokers and Chris Martin of Coldplay Join Forces on New Collaboration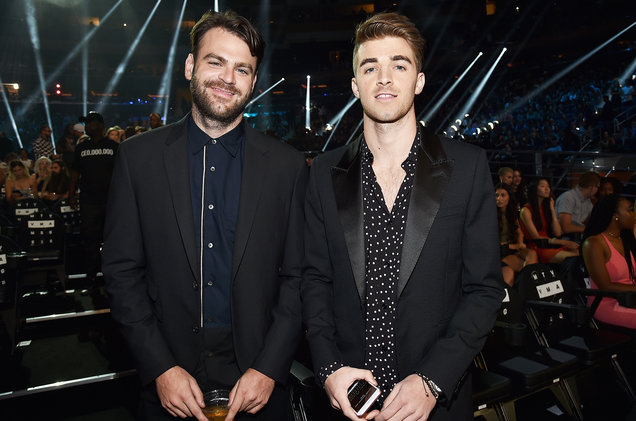 The Chainsmokers and Coldplay's Chris Martin have teased their new collaboration
The Chainsmokers and Chris Martin of Coldplay have joined forces for a new collaboration—and it's going to be massive! Massive: Reflective of the year that Drew Taggart and Alex Pall have been having as The Chainsmokers.
From massive singles "Roses" feat. ROZES and "Don't Let Me Down" feat. Daya, the pair have taken the electronic world by storm with their catchy, lyrical productions.  It wasn't until the release of their most recent smash, "Closer" feat. Halsey, that the duo really began their true musical domination.
"Closer" earned the guys and Halsey three straight weeks at #1 on the Billboard Hot 100 chart, as well as a live performance of the song at the 2016 MTV Video Music Awards at Madison Square Garden in NYC on Aug. 28th.
The Chainsmokers 'Closer' feat. Halsey Sees Official Release via Disruptor Records
They've collaborated with Tiësto on "Split (Only U)," and "Until You Were Gone" with Tritonal, and their tracks are remixed by the biggest names in EDM. So it should come as no surprise that famed Coldplay front-man, Chris Martin, is working with them on their next release.
In recent clips, which were posted by Alex and Drew, fans can get an early glimpse of what's to come from the Chainsmokers and Chris Martin.
Watch the video clips:
Source: Billboard
Photo credit: John Shearer/Getty Images for MTV.com