Cedric Gervais: From "Molly" to "Somebody New" [Interview]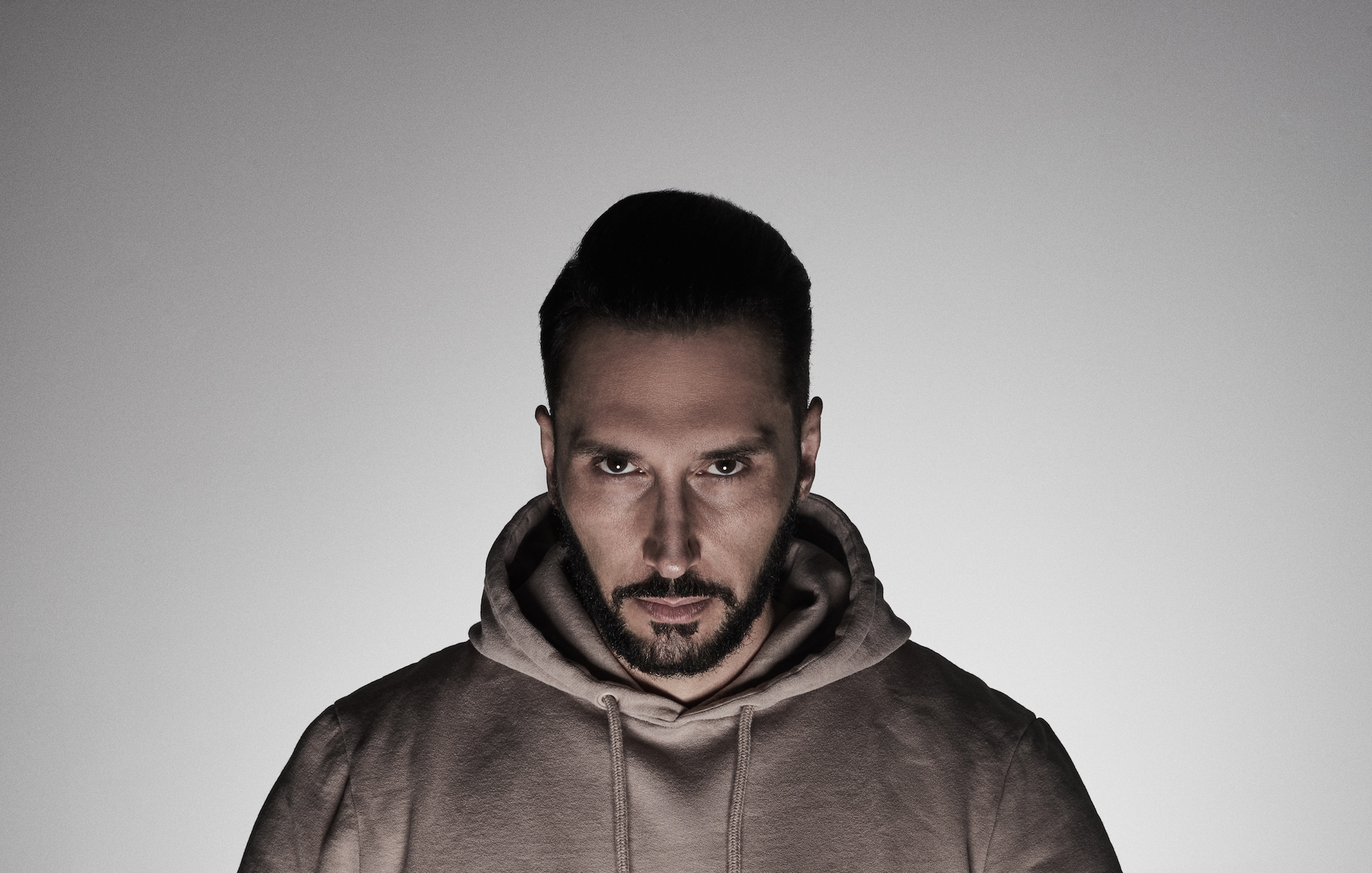 He's a Grammy Award-winning DJ and producer who first longed to become a DJ from a very young age. Cedric Gervais, born Cedric DePasquale, comes from a musical background. His father was the owner of a nightclub in the south of France where he always would beg him to play when he was a teen. Once he was given the chance to perform at the club, he immediately fell in love. The production soon followed for young Cedric, who then began producing in Paris on old school computers. Once he visited Miami at 18 years old, he began to produce. Soon after, one of his first productions was signed to Ultra Records.
Even though it's been a while—just over five years to be exact—since he released his track "Molly," we found out that the track came to be one night while Cedric was in the studio before one of his gigs at LIV Miami. Seeking a new track to place on the dance floor that night, he whipped up "Molly" and says, "that's how [the track] came about."
And soon after the release of "Molly" in 2012, Cedric Gervais would go on to receive a 2014 Grammy Award for Best Remixed Recording for his rendition of Lana Del Rey "Summertime Sadness." If the most prestigious honor wasn't enough, "Summertime Sadness" was heard in nearly every DJ set that year—and certainly left its mark among EDM tunes that we'll remember. Cedric describes the track as a "real catalyst" for him "following a string of big club releases."
When it comes to collabs, Cedric also worked with Lana on "Young And Beautiful," as well as with Miley Cyrus ("Adore You"), David Guetta and Chris Willis ("Would I Lie To You"), and most recently with vocalist Liza Owen on his newest single, "Somebody New." The Just Kiddin remix of his latest single ("Somebody New" feat. Liza Owen) was just released on June 7.
Cedric's a jokester who's passionate about his work—and likes to have fun in the process. For those who follow Cedric on social media his posts on social media, his personality appears to be expressive and bold. From his very beginnings and growing up in France and Miami, to winning Grammy Awards and Las Vegas residencies, we caught up with Cedric Gervais as he released his new single, "Somebody New."
The Nocturnal Times Exclusive Interview Q&A: Cedric Gervais
The Nocturnal Times: How and when did you first begin exploring dance music?
Cedric Gervais: My father owned a club in the south of France. I would always bug him to let me play when I was a teenager but he would always tell me that I wasn't good enough. Eventually he gave me a shot and I fell in love with it.
The Nocturnal Times: Did your upbringing have an impact on your decision to pursue a career in music?
Cedric Gervais: Yes, definitely. I learned how to produce in Paris shortly after my father started letting me play. It was on these old school computers. I wasn't really making anything though, just taking the time and learning. When I got to Miami when I was 18, I finally began producing for myself. That's when I made my first track that got signed to Ultra Records.
The Nocturnal Times: Looking back on your past work, let's talk a little about your single "Molly," which put your name out into the masses. What first inspired this track and how did it come together?
Cedric Gervais: "Molly" came about one night sitting around in the studio before one of my shows at LIV Miami. I wanted a new track to play that night for the dance floor. I just wanted to do something very heavy for the club, and that's how "Molly" came about.
The Nocturnal Times: Did you think it would become as successful and memorable as it was? In what ways did its success catapult your career?
Cedric Gervais: I honestly never expected it to do as well as it did. I was very surprised because it was not one of those tracks that I was planning to do as a radio hit. I wasn't making a formula to make it what it became. It just came about, a pure dance floor track with high energy house music, a track I wanted my DJ friends to be able to play, and I'm very happy that it turned out this way.
The Nocturnal Times: What can you share with us regarding Delecta Records, which is part of Armin van Buuren's Armada Music imprint?
Cedric Gervais: I wanted to start a label where I'd be able to sign people that I meet through my touring, and upcoming talents I discover. Especially when I'm in South America and Asia, but anywhere really. It's great because it is where I already meet those young producers that give you some incredible music. Don't get me wrong, sometimes the music is bad, but sometimes the music is good. Sometimes the music is excellent. Just being a channel for young producers to be able to be heard. I also wanted to put my music out; sometimes it's hard to do this. You make music and you have so many people judging it, and you have to put it on some label. I wanted to have the freedom to do whatever I wanted with my music.
The Nocturnal Times: Your latest single, "Touch The Sky" has been released though your Delecta Records imprint. How did the track originate and what was it like working with Digital Farm Animals and Dallas Austin?
Cedric Gervais: The track originated when I was in Ibiza staying at Guetta's house, and Dallas Austin reached out to me and sent me the vocals he'd written with DFA. As soon as I heard the vocals I knew it was special and I wanted to start producing it right away. So I started working on it in Ibiza and finished it Miami. Working with Dallas was a pleasure, I've worked with him in the past on the Duran Duran album and many other things, he's a great friend and I love working with him. DFA was new for me but he's a VERY talented guy and it was very cool to work with him too.
The Nocturnal Times: Have you already considered your next track release or single? How long does it typically take for you to produce a track from start to finish?
Cedric Gervais: Well, my next single "Somebody New" just came out with Liza Owen on Island, it's been huge so far! And I have a lot more originals, and a big remix for Madison Beer, all coming out soon. To finish a track, it takes a few weeks actually, but it really depends. It can take a day, but then I can take a few weeks to test it on the dance floor, and keep testing until I'm happy with the structure, the production, until I'm completely sure its right. I always make tweaks and changes after hearing it on the road, you never know how it really sounds until you've played it out.
Listen to Cedric Gervais feat. Liza Owen "Somebody New (Just Kiddin Remix)":

The Nocturnal Times: You later collaborated with Lana Del Rey on a remix of her "Summertime Sadness" single. How was it working together with Lana and what can you share with us regarding this track's impact on your career?
Cedric Gervais: It's been crazy. I've been lucky to have a lot of fun touring all over the world playing at amazing venues and incredible festivals. "Summertime Sadness" was a real catalyst for me, after having released a string of big club releases. After having a little bit of time to reflect I decided to create my own dance label Delecta Records. This is really exciting because it is where I can release not only my own music but also discover and develop new acts.
The Nocturnal Times: You earned a Grammy Award for your remix of Lana Del Rey's "Summertime Sadness." What was it like winning a Grammy Award for your work? Have you felt any added pressures since winning this prestigious award?
Cedric Gervais: I was definitely not expecting it. I just made the track for my friends to play, for me to play and to hopefully do well on Beatport. That was pretty much it and then it started doing really well. I was honored and nervous just by getting the nomination. When I did win, I wasn't expecting it. I didn't have a speech prepared or anything. I feel that having things happen like that is the best way to make music though. After I won the Grammy I started trying to replicate that sound and it didn't go very well. I didn't like it. When you think too much or force things to work a certain way it sometimes doesn't work. I was doing things I didn't want to or like in order to reach the same goal. It just wasn't effective. So I took a step back and once again started to make music the way that I wanted to make music.  The time after Summertime Sadness forced me to really find myself on a deeper level as a musician.
The Nocturnal Times: Which of your tracks would you say have been the most fun for you to produce and why?
Cedric Gervais: "Summertime Sadness" and "Young and Beautiful," because the originals had such incredible writing already and her voice is just so amazing to work with. My biggest thing when people approach me for remixes is the vocal, if it's not right then I won't do the remix but Lana's voice was simply perfect for what I wanted to do.
The Nocturnal Times: What's next for Cedric Gervais?
Cedric Gervais: This summer I'm touring all across Europe playing a bunch of festivals, including both weekends at Tomorrowland, and I have many shows in Ibiza. Other than that I'm working on more new music to share with all my fans!