Carl Cox Transformed Governors Island Into INTEC Island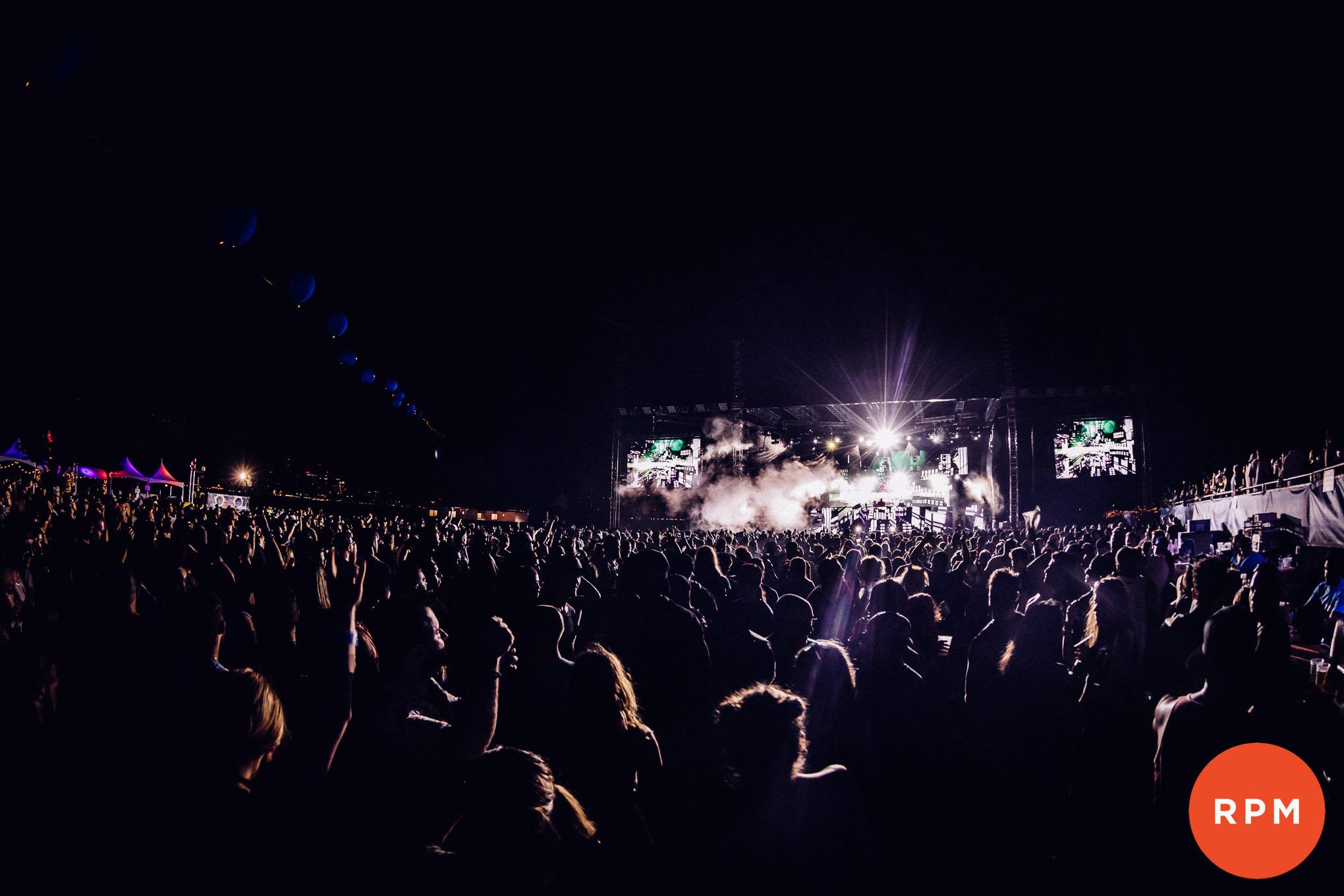 The legend himself, Carl Cox, brought heat to the newly recreated venue on Governor's Island this past Sunday for the HRBR Project event.
Carl Cox transformed Governors Island into Intec Island and brought nothing less than his acclaimed "King of Ibiza" sounds. This versatile island just a several-minute ferry ride adjacent to New York City was graced with the techno veteran on a whole new layout. What was previously known as Governor's Island Beach Club has moved further into the island and expanded to somewhat of a main stage set up.
Atypical of the usual megastructure or tent, fans had an open spring sky above them with the New York City skyline in the background. Balloons extended from the island with workers giving guests a chance to hold a giant carabiner as the balloons danced over the island towards the Statue of Liberty. Food trucks, a beer garden, bars all along the perimeter, and a massive stage display with two screens, as well as an enlarged two level VIP area provided for a perfect vibe this father's day. The weather couldn't have been more perfect, leaving Cox to blast the heat even more. With fire displays and fireworks shooting from the stage, Carl Cox had everyone bumping throughout his nearly three-hour set.
A perfect number of fans boarded the ferry for Intec Island leaving a spread out crowd with enough room to dance. Chants of "Oh yes Oh yes" can be heard from all around as Cox kept throwing his massive hits to hundreds of attendees. There couldn't have been a more perfect turnout, all the true fans were there, as well as the curious kind exposing their senses to the techno master. Last time Carl Cox graced us with his presence was back in 2015. This was something to feel — to say the least.
Photos courtesy of RPM