Adventure Club at Gilt Nightclub in Orlando, Florida: The Magical Moments Amidst the Mayhem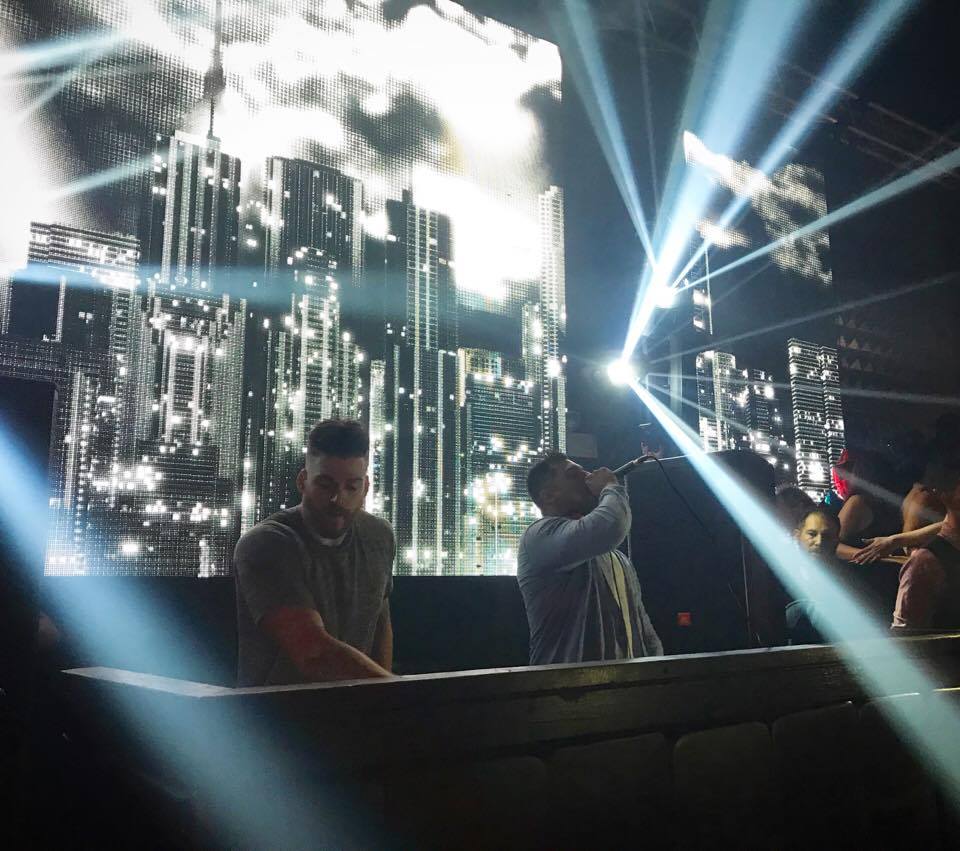 Adventure Club threw down in Orlando, Florida this weekend, appearing at Gilt Nightclub. The pair caused nothing short of mayhem during their sold out show on Saturday, June 17.
The 1,200 sq. ft. dance floor was entirely jam packed, as well as the 6,000 sq. ft. second level. Warming up the crowd for Adventure Club was Young Bombs, whose hard-hitting mixes ranged from all sorts of genres. From "Broccoli" and "Mr. Brightside" to "Something Just Like This",  Chumbawamba's "Tubthumping," Galantis' "You," Martin Garrix's "Tremor," 4B's "Pop Dat" and even the Lion King's "In The Jungle," it was definitely a wild start to the night.
At a prompt 1:00 am, Adventure Club, (Leighton James and Christian Srigley) took the stage. After stating, "Orlando, the f*cking love is real tonight!" they blasted away their set. They honestly tore the roof off of Gilt from the moment they came on stage. The crowd was already rowdy following Young Bombs' performance, and showed no slowing down for AC.
The duo brought all of their energy to the forefront, throwing out Skrillex jams like "Purple Lamborghini," "Cinema," and "Scary Monsters and Nice Sprites." Their set was nothing but hype for the first 45 minutes, with fans packed like sardines yet still managing to headbang and rage all over the place.
They slowed down the tempo after a bit with "Wonder," which was one of those more magical moments amongst all of the mayhem. Not lasting long, the set picked back up with the encouragement of a friendly mosh pit. After throwing themselves around a bit, the crowd proceeded to trap out while alien balloons bounced overhead. The bass levels were just off the charts for the entirety of their one and a half-hour set, creating this insane vibe that made you want to push people (in a good way.)
More tracks featured in their set were San Holo's "Light," Blink 182's "First Date," Flume's mix of "You & Me," and Alison Wonderland's "Run." From their recent album Red // Blue, out early December 2016, they played tracks like "Crash 2.0" and "Limitless" which beautifully progressed into "Youth," and for the old school AC fans, there was "Gold" ft. Yuna. Collectively the duo did a fantastic job of merging old and new with popular and familiar.
At one point towards the end, there was even an epic "sit down," which we all know gets a crowd buzzing. Not long after, James and Srigley opened up a final mosh pit, enticing everyone with their filthy bass and heavy drops. The night came to a close after the pair ended their set, then came back after the classic "one more song" chant, closing out for real with fan favorite "Crave You."
Overall the show was a total success and definitely one of the more fun shows at Gilt as of recent. Complete with Leighton's beanie, endless dirty bass drops and all, Adventure Club murdered the night, exceeding expectations.