BRKLYN Is Onto Something: The Nocturnal Times Interview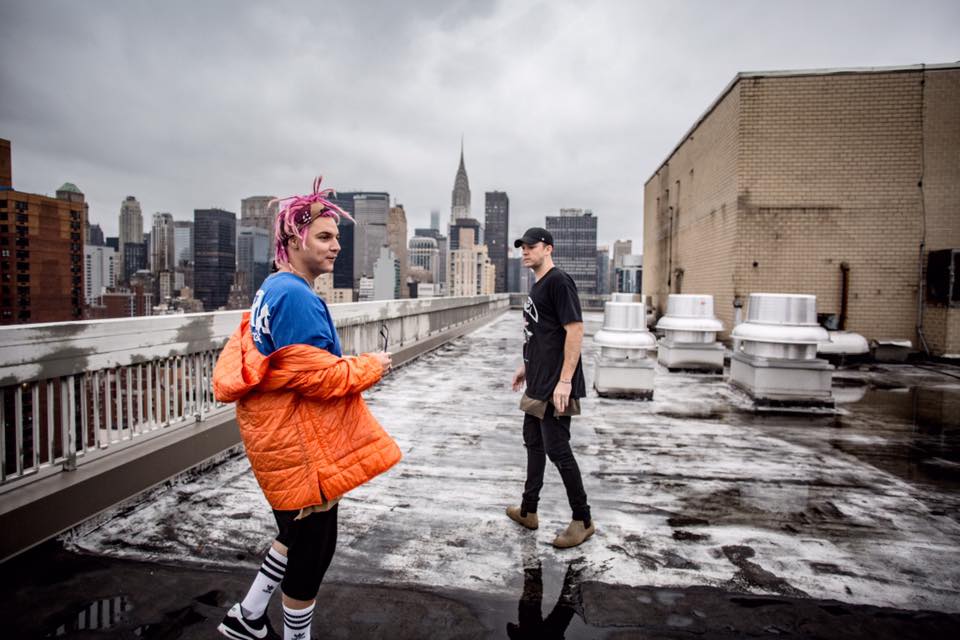 Los Angeles-based duo, BRKLYN has just released their latest track, "I'm On Somethin'" featuring vocals from Disruptor Records/Sony Music artist, Jocelyn Alice. Cameron Alexander and Cody Nadeau make up BRKLYN — and their unique musical style is something that's sure to stick with you for some time to come.
Finding inspiration in acts like Eric Prydz, Underoath, Van Halen, Coldplay, Bon Iver — and movie soundtracks — BRKLYN's sound combines live instruments, cinematic drums, and is jam-packed with emotion. Since first joining forces in 2014, BRKLYN has been exploring electronic music together. Since then, the guys have garnered more than 40 million streams worldwide — and not to mention the support earned from acts like Gareth Emery, Cash Cash, ATB, 3LAU & more.
The follow-up to their summer-smash, "Light Of The City," BRKLYN has teamed up with Jocelyn Alice on the pop-infused, vocal production, "I'm On Somethin'." The Enhanced Music release showcases the guys' strongest track to date. It's not only producing and nightclubs for BRKLYN following their tracks included in a Toyota commercial and on MTVs 'You Are The One.'
The Nocturnal Times Interview Q&A: BRKLYN
The Nocturnal Times: How and when did you both first begin exploring dance music? What styles of music were you listening to before you took on electronic?
BRKLYN: We were initially introduced to Eric Prydz. We fell in love and then discovered so much great dance music. Prior to that, we both come from bands so we were def listening to a lot of different things…bands like Circa Survive, Underoath, John Mayer, Van Halen, Coldplay, Kanye, Pharrell, Paramore, Sigur Ros, The Smiths, Bon Iver and lots of movie soundtracks so like Hans Zimmer, David Tolk, John Williams, Harry Gregson Williams.
The Nocturnal Times: How and when was BRKLYN formed and what was the inspiration behind the project
BRKLYN:  We had our first signed record as BRKLYN in 2014. We started this project wanting to combine our rock band roots with dance. We play guitars and sing to our own records during our shows so def just trying to make good music and rock the frigg out at our shows.
The Nocturnal Times: What is the songwriting process like for you guys? Share your typical studio experiences with us.
BRKLYN: It's different every time. But typically we always write the song on piano and guitar first. Really craft a well written song and then produce and build it out.
The Nocturnal Times: Was the process of your latest "I'm On Somethin" sway from your typical routine? How long did this take to complete from start to finish?
BRKLYN: We wrote this joint together in a cabin in Lake Arrowhead, Ca with Jocelyn Alice. Just vibing out in the country playing around with different concepts. We wrote it in one day.
The Nocturnal Times: How did you guys link up with Jocelyn Alice for the collaboration? What was the recording process like — did you get to work together in the studio or was the collab done over the Internet?
BRKLYN: We are managed by Primary Wave and Jocelyn is signed to the publishing side of Primary Wave. So they linked us together. We get each other and laugh way too much so the writing comes effortlessly. Wrote like 6 songs together. She's great. We wrote and tracked the vocals in the cabin and later finished the production at our studio.
The Nocturnal Times: What other remixes or collaborations are coming up from BRKLYN that fans can look forward to?
BRKLYN: We just remixed "Take It All Back" by Judah and the Lion. The rest of our EP will be released this year on Enhanced Music.
The Nocturnal Times: Which upcoming gigs are you most excited for? Which cities you've yet to play that you hope to visit most?
BRKLYN: We just got back from NYC and Atlantic City. We headline Jewel in Las Vegas 9/30. Then headed back out to East Coast to Boston and Connecticut.
The Nocturnal Times: Fast-forward to five years from now. Where do you see yourselves both professionally and personally?
BRKLYN: Writing good music and touring.