Andrew Rayel Takes the Trance World By Storm: The Nocturnal Times Exclusive Interview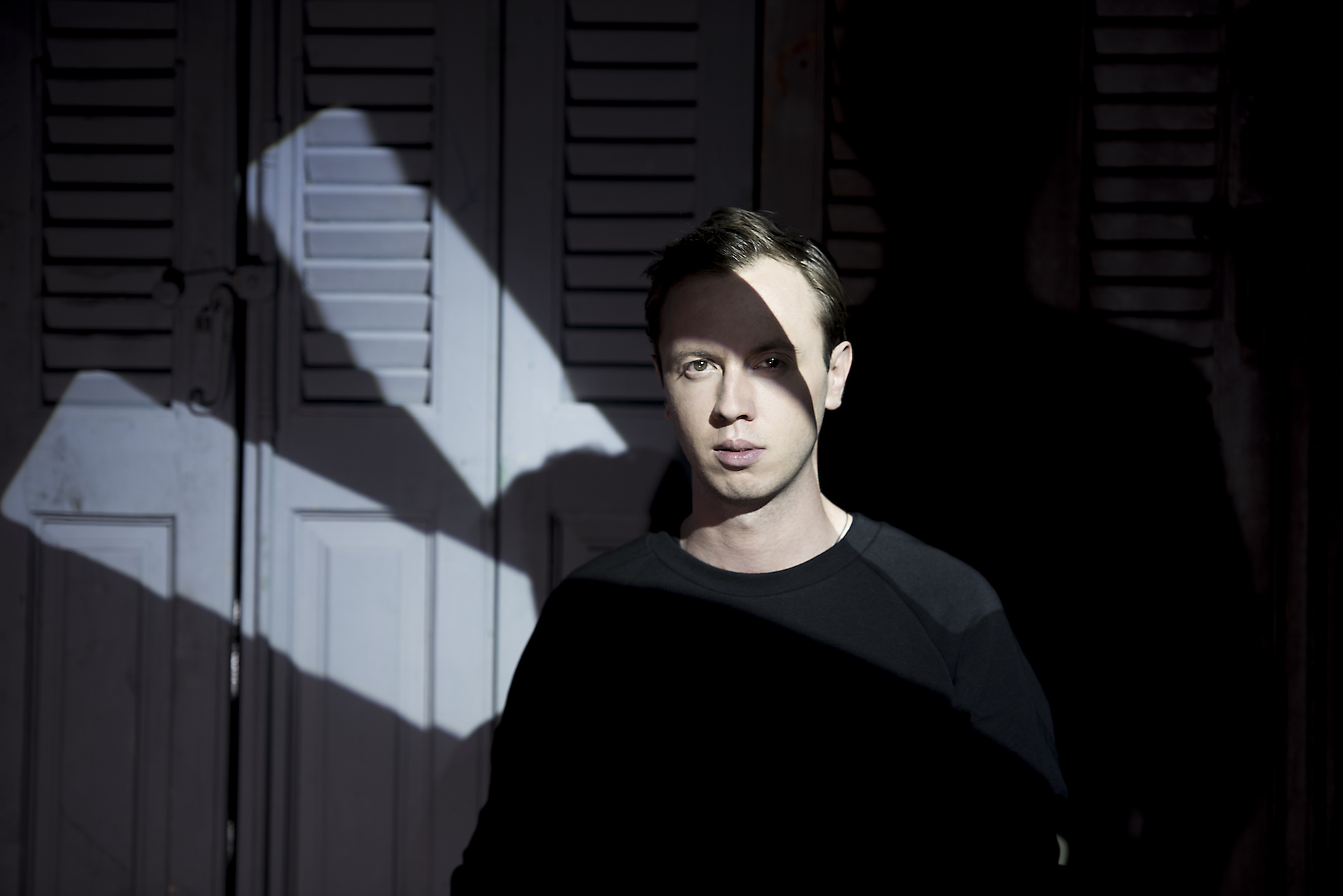 Internationally recognized as one of the world's top dance music DJ and producers, Andrew Rayel possesses the ability to overpower listeners with his insanely energetic and monumental productions. Born in Moldova as Andrei Rata, he has become known for his melodic creations of musical genius, as well as his excitable spirit that radiates into the crowd during each and every performance.
Rayel has taken spots performing on mainstages at all of the world's top music festivals and ritzy nightclubs across the globe. He has appeared at Tomorrowland Belgium, Ultra Miami, Global Gathering U.K., EDC Las Vegas, Electric Zoo New York, Dreamstate San Bernardino, Electronic Family Amsterdam, Stereosonic Australia, Together Festival Thailand, and Zoukout Singapore among many others. It doesn't stop there though. Residencies have taken Rayel to stages at Marquee and LAVO in New York City, Marquee Nightclub & Dayclub in Las Vegas, Ushuaïa Ibiza, Zouk in Singapore, Escape in Amsterdam, and Ministry of Sound in London. So what's next for the established powerhouse? His journey has taken him to the next phase of his wildly successful career – opening a label of his very own. After years of buildup and preparation, Rayel has finally launched inHarmony Music, with the very first release being one of his own – "Mass Effect."
"Mass Effect" takes listeners on an absolutely wild and energetic ride. The power behind it instills mayhem on the dancefloor and can nearly make you go insane from the dynamically explosive sounds. A true testament to Rayel and his relentlessly exuding energy, the track is an ideal fit for the proud opening of his new project.
Listen to "Mass Effect" here:

inHarmony launched with a bang this September. Distributed by none other than esteemed Armada Music, the label is on course for major trance domination. Creating this label and watching it come to life has fulfilled one of Rayel's lifelong dreams. Dubbed, "the future of trance music" by the trance legend Armin van Buuren himself, Rayel has major support to fuel his exciting new ventures. Making music since the young age of 13 and being a classically trained musician, Rayel has an extensive knowledge base behind the production of trance music he makes today. Often referred to as the, "modern-day Mozart" is only a piece of the praise Rayel has received for his outstanding work. Catching his first big break when his track "Aether" appeared as the coveted 'Tune of the Week' on Armin van Buuren's world famous weekly radioshow 'A State of Trance' was a huge defining moment. Over the years van Buuren has taken Rayel under his wing and has become a lifelong friend and mentor. Now, with the beginning of a new chapter, inHarmony opens to door for Rayel to discover new talent just as was done for him years ago.
A true visionary, Rayel's love for music extends beyond imagination. His electric live performances overflow with physical energy, enthusiasm, and passion. Consistently emanating a feel-good energy across each set, he toys with emotions using full force that leaves you speechless every time. Keep up with Andrew Rayel (if you can) because he will no doubt strike your soul with his boundless melodies.
Read The Nocturnal Times' exclusive Q&A with Andrew Rayel below:
The Nocturnal Times: You've just launched your brand new inHARMONY label. Congratulations! How did this first come to be?
Andrew Rayel:  Well I've been talking with the CEO of Armada Music, Maykel Piron, for about two years about opening a label, but at that time I felt I wasn't ready. After I finished my second studio album, Moments, I came up with a few other tracks really fast. I felt I'm very productive at the moment and I realized that I'm ready to open the label.
The Nocturnal Times: What are some things you're looking forward to doing now that you have your very own label?
Andrew Rayel:  I'm looking forward to promoting the label and signing new talented producers who will hopefully grow into a big family that supports each other, shares music with each other, and hopefully, ultimately become successful DJs.
The Nocturnal Times: You chose your track "Mass Effect" as the first single released on inHarmony Music. Why this track and when did you premiere "Mass Effect" for the first time?
Andrew Rayel: This was the first track that I finished after the album Moments, so it made sense for it to be released first. It was premiered during the first "Moments" show at Ultra Music Festival in Miami earlier this year, and since then, I"ve been playing it out in every set. It's finally out now!
The Nocturnal Times: We're sure after many years producing and DJing that you've got your eye on some rising talent. Which talent have you been scouting to release music on inHarmony Music?
Andrew Rayel: Yes! I already have some new talent and also some established names in the scene that have signed their tracks to inHarmony Music. I have tracks by David Gravell, Mark Sixma, Jochen Miller, DRYM and more coming on the label this year.
The Nocturnal Times: In what ways would you say being a classically trained musician influences your DJ sets? Have you ever considered incorporating live performances into your DJ sets?
Andrew Rayel: It doesn't really influence my DJ sets. I would say it's more on the production side, where I can implement all of the melodies and harmonies in my music. DJing and performing classical music are completely different disciplines. Maybe in the future I will find a way to combine them, but not for now.
The Nocturnal Times: By this point you've worked with a ton of different vocalists. Who are a few of your dream vocalist collaborators and why?
Andrew Rayel: Emma Hewitt was my all-time dream collaborator and it happened on the Moments album with our track, "My Reflection." I've always been a huge fan of Celine Dion's voice, but I don't think that will ever be possible. Time will tell.
The Nocturnal Times: With just three months left in 2017, what are some things you've got planned in the remaining months of the year?
Andrew Rayel: I will be focusing on the Asia leg of the "Moments" tour, scouting more talent for my label, inHarmony Music, and finishing my own tracks.