Billy Joel Spreads Christmas Cheer During MSG Residency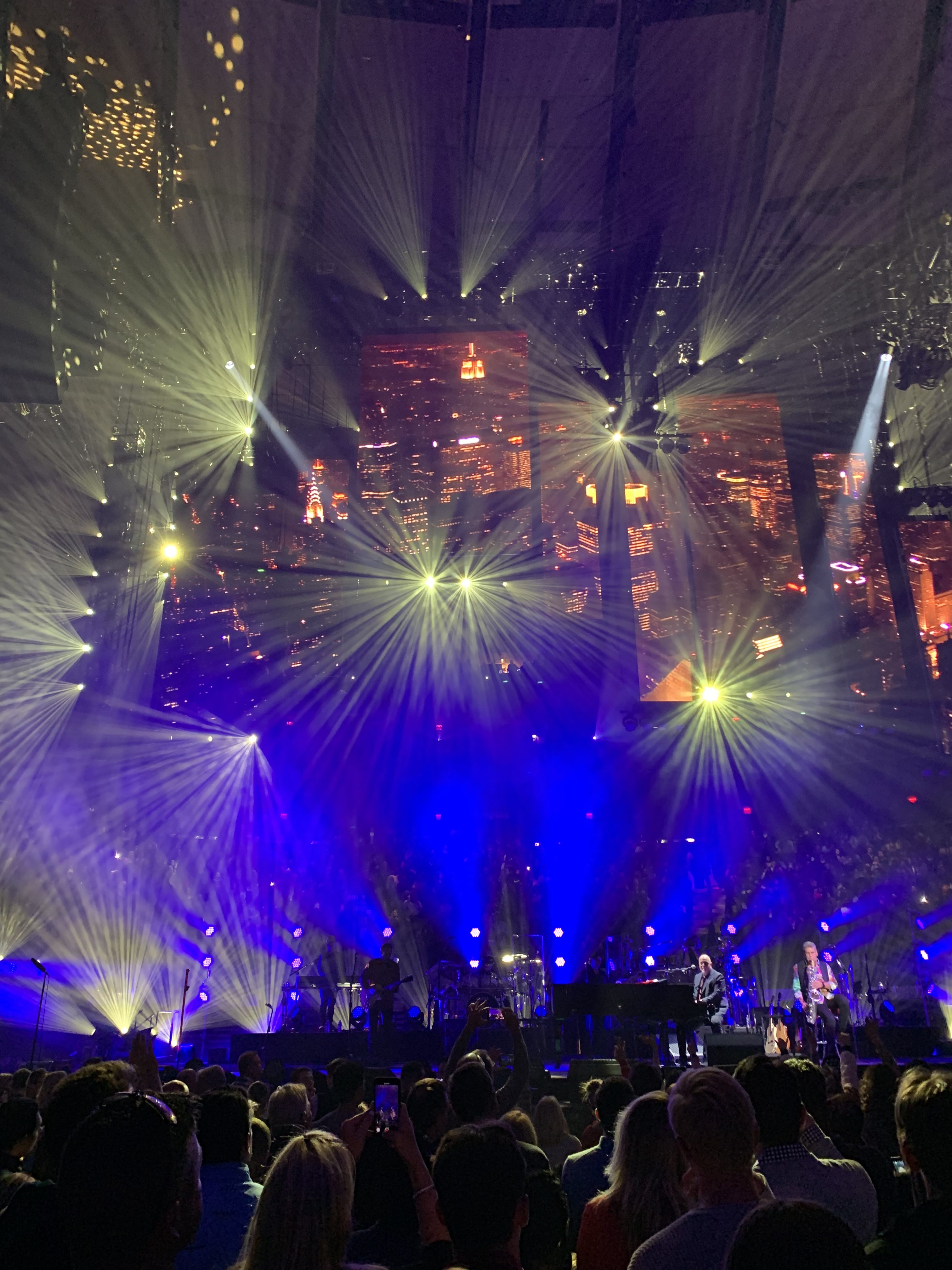 As part of his legendary residency stint at the World's Most Famous Arena, Billy Joel took to Madison Square Garden this past Wednesday, December 19, as he nears 60 consecutive shows at The Garden.
A sold-out crowd for Billy Joel's 109th show at Madison Square Garden, more than 20,000 gathered merely days before Christmas for a sing-along with one of the world's most gifted singer, songwriter, and performer. There's nothing quite like Christmastime in New York, but adding a Billy Joel holiday spectacular into the mix calls for an unforgettable experience. 
Kicking things off promptly at 8:25pm, Joel's "Big Shot" filled the iconic arena as thousands roared in unison. Keeping with the upbeat mood and uptempo atmosphere, Billy flowed into "Pressure" before slowing things down a beat with "She's Right On Time." Quite literally "turning on all the Christmas lights," Billy was coming home tonight, as The Garden became fully lit up in red and green. The concert commenced with tunes such as "The Entertainer," "Big Man On Mulberry Street," the always-crowd-favorite "Vienna", and "Allentown."
The Christmas edition of Billy Joel's MSG residency was a full-on family affair. Bringing out his 3-year-old daughter, Della Rose, Joel serenaded with "Don't Ask Me Why." Della held the microphone for the duration of the performance, adorably foot-tapping along the entire time, but didn't sing along as seen in this video from earlier in the year.
Singing along to "New York State of Mind," thousands fittingly joined together in unison for what's always a show highlight. Joining Billy on stage for a special rendition of "Have Yourself A Merry Little Christmas" was Alexa Ray, Joel's oldest daughter with former wife Christie Brinkley. Alexa accompanied her father upon his rotating piano for the momentous duet.
The Billy Joel greatest hits continued with "Movin Out" and "She's Always A Woman", both from The Stranger album, "My Life," "Only The Good Die Young," and "River of Dreams." Concluding with songs like "Joy to the World," and "Scenes From An Italian Restaurant," Billy encored with "Piano Man," "We Didn't Start The Fire," "Uptown Girl," and "It's Still Rock and Roll to Me." 
One of the most gifted songwriters of our time, Billy Joel never ceases to amaze. Continuing to make history with each of his Madison Square Garden performances, the iconic Piano Man perpetually sets the bar and raises it, proving to himself and others that he truly is in a New York State of Mind.