Bestival Makes Toronto Debut in June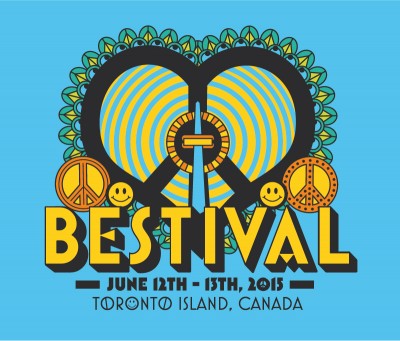 The popular Bestival event is making its international debut when it hits North America in June. Set on Hanlan's Point Beach in Toronto, Canada, Bestival spans June 12th – 13th, 2015.
Going strong in UK for the last twelve years, Bestival UK has received a number of prestigious accolades and hosts 50,000 attendees annually. Expanding upon the prestigious Bestival brand, the Toronto Islands edition of the two-day event is sure to include an eclectic mix of art, mayhem, and magic all with a proper soundtrack to boot.
Past Bestival headliners include Stevie Wonder, Florence + The Machine, The Cure, and slew of internationally acclaimed DJs.
Bestival curator Rob da Bank says: "We have waited 12 years to decide to launch another Bestival outside of the U.K. and our beloved Bestival, on the Isle of Wight, which has grown into one of the most important festivals in the global calendar.  It took a really special city, and an even more exciting site, with Toronto and Toronto Island, to make us take the leap. So, the waiting is over and we are so excited to be launching in North America in June, with a classic Bestival line-up waiting to thrill, intrigue and party! I'd like to thank all our partners, friends, new and old, and supporters in Toronto, for making this happen. We cannot wait!"
Presented in conjunction with Canadian promoters Embrace and SFX Entertainment, the debut Bestival is certain to leave its cultural mark in North America as it has for more than a decade with its UK edition.
Don't miss out on the first international edition of Bestival. Keep your eyes peeled for line-up information coming soon. Visit www.bestival.ca to register for updates.
Watch the 'Bestival is coming to Toronto' video: