Hardwell Releases 'United We Are' Album, Sells Out Two Ziggo Dome Shows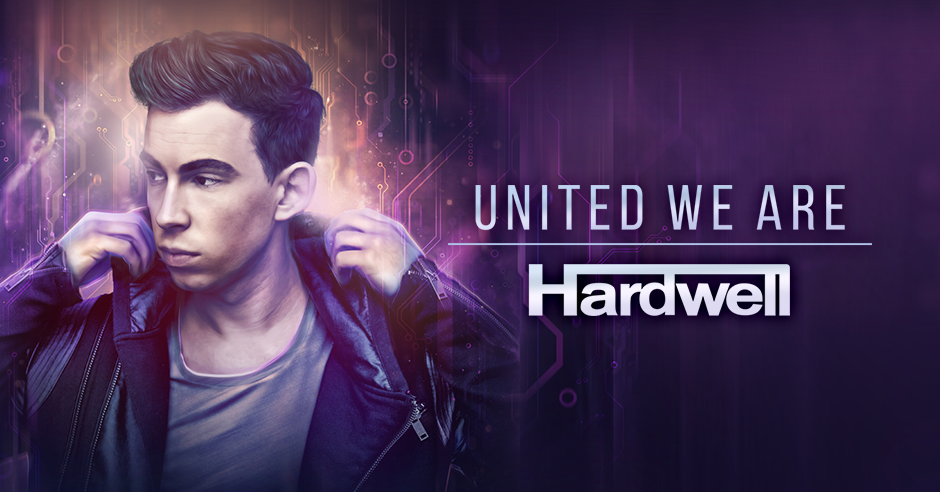 For Hardwell, 2015 has already been a thrilling year. The number one DJ in the world released his highly anticipated debut artist album, "United We Are," this past January. Hardwell has reached a career and sales high, with the album coming in at No. 2 on Billboard's Top Dance/Electronic Album Chart. The album has also reached No.2 on the iTunes worldwide album chart.
The album, "United We Are," includes collaborations with big names in the music business, such as, Tiësto, Jason Derulo, W&W, Mr.Probz and many more. Hardwell has explained that while making this album, he wanted to experiment with different sounds and genres of dance music. The array of talent Hardwell worked with on his album is clear, as each song varies in genre. He's also explained how this album truly reflects himself as an artist saying, "I wanted to create something that reflects me as an artist, which showcases my abilities as a producer, whilst keeping one foot in my world as a DJ."
There's something for everyone on this album as each song varies in sound; his track with Jason Derulo, "Follow Me" is a pop track, the title track "United We Are" is trance influenced, while tracks like "Don't Stop The Maddness" and "Area51" are the familiar big-room sound that Hardwell is known for. "Sally," which features vocals from Harrison, is Hardwell's latest single off of the album and it has a pop-punk/rock n roll feel to it.
"Sally" Music Video:

Following the release of his album, Hardwell played two sold-out shows at the famous Ziggo Dome in Amsterdam. The concerts, which kicked off his "I Am Hardwell-United We Are" world tour, were broadcasted live on over 30 national FM stations worldwide, and reached millions of listeners. His live video broadcast received over 14,000 viewers from countries around the world. In celebration of his album, his new world tour, and reaching 2 million Twitter followers, Hardwell is giving back to his fans by releasing the 2 hour live-stream of the "United We Are" show.
"United We Are" Live Ziggo Dome Broadcast:

It seems like there's going to be no stopping or slowing down for Hardwell in 2015. We can't wait to see what he has in store for us next! The album, "United We Are" can be purchased on iTunes. Tickets and tour dates for his "I Am Hardwell – United We Are" world tour can be found here.
"United We Are" Tracklist:
Eclipse
02. Follow Me, ft. Jason Derulo
03. Sally, ft. Harrison
04. Let Me Be Your Home, ft Bright Lights
05. Colors, w/ Tiësto, ft. Andreas Moe
06. Where Is Here Now, w/ Funkerman ft. I-Fan
07. United We Are, ft. Amba Shepherd
08. Don't Stop The Madness, w/ W&W ft. Fatman Scoop
09. Young Again, ft. Chris Jones
10. Echo, ft. Jonathan Mendelsohn
11. Arcadia, w/ Joey Dale ft. Luciana
12. Area51, w/ Dallask
13. Nothing Can Hold Us Down, w/ Headhunterz ft. Haris
14. Birds Fly, ft. Mr. Probz