Mysteryland USA Holy Ground Camping Nearly Sold Out For Second Installment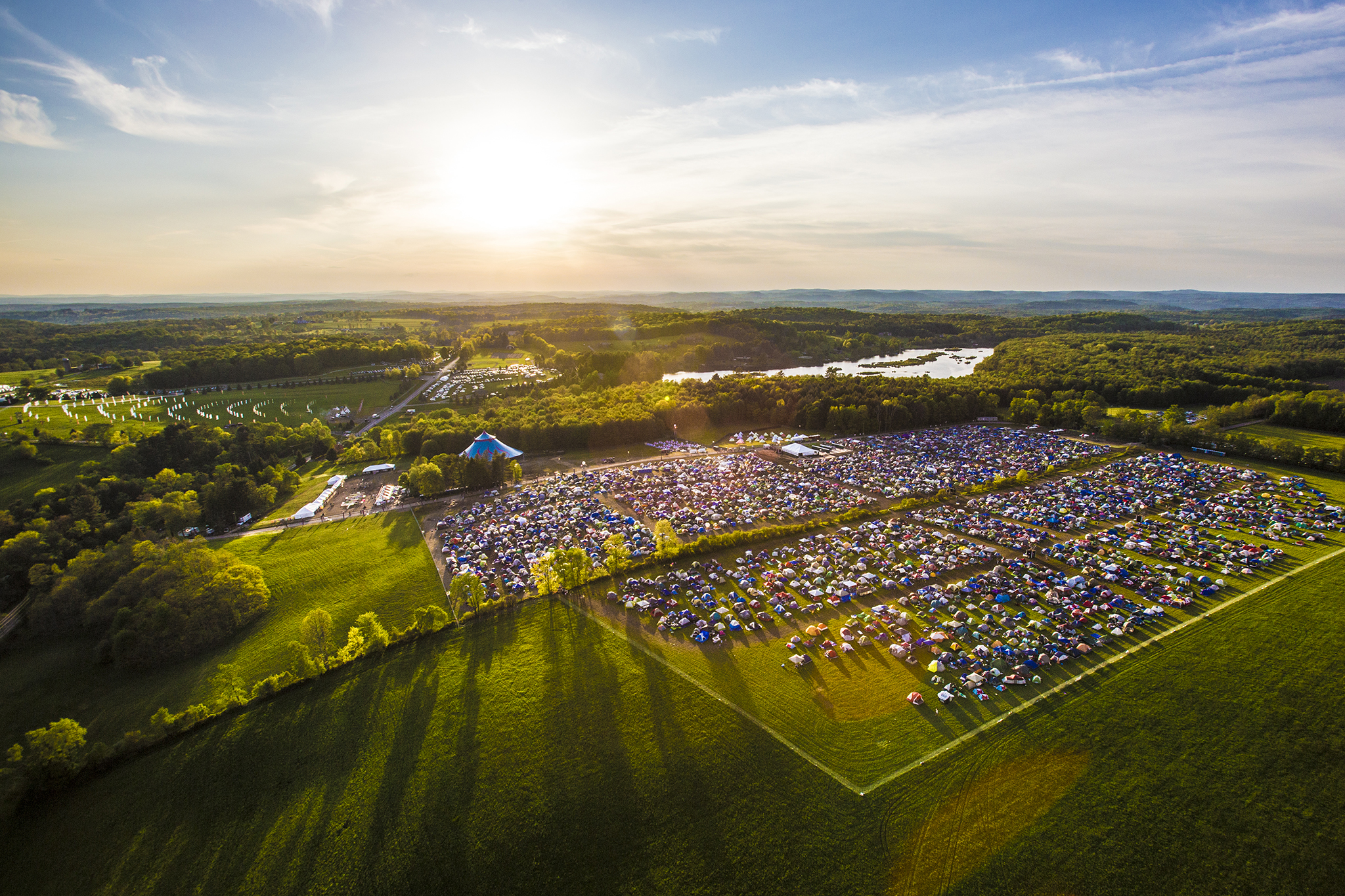 The majestic Mysteryland USA festival is returning to the home of Woodstock '69 this Memorial Day Weekend for its second edition. Having already announced the 2015 curators, Mysteryland USA will include a slew of heavy-hitters including Webster Hall, Verboten, Jamie Jones presents Paradise, Adam Beyer presents Drumcode, The Boat, The Sound of Q-dance, and more.
Mysteryland USA will unveil its official lineup later this month so don't miss this opportunity to snag your Holy Ground camping passes before the major announcement.
There are some highlights being exclusively planned for the Holy Grounds campsite for Mysteryland USA, which are sure to provide attendees with a fulfilling and rewarding experience. Act fast as Holy Grounds camping passes are already 90% sold out, which means Friendship Camping, ML's group camping, is already 100% sold out.
Roam the historically rich Woodstock '69 grounds and frolic around the three-stage display on Friday, which is the unofficial first day of the festival for campers only. Returning to the campsite this year is BangON! NYC Bus, and ML USA is introducing Pineapple Paradise and the Camping Circus tent.
The official theme for 2015, "Camp DoYaWannaDance," which is inspired by old summer camps, will include classic games such as giant drinking Jenga, giant Connect Four, giant Battleshots, giant Beer Pong, giant Operation, Bounce House dodge ball, Hamster Ball soccer, 20' inflatable slide, stand up comedy, yoga classes, and Bellyfit classes.
Begin your day earlier with "The Breakfast Club," which opens at 11 a.m. daily and is hosted by "Saved By The 90s" booze brunch. Additionally, partygoers can enjoy a large spread of food and beverage vendors, which includes vegetarian, vegan, gluten free options, and much more.
Enjoy chilled-out seating sprawled across the camping ground, a morning deep house yoga session, spiritual workshops, and just a short walk to the festival grounds. The notorious silent disco will operate during after-after hours.
With more than $500K invested into the improvement of the Holy Ground campsite at Mysteryland USA 2015, which includes the implementation of gravel roads, showers, drainage, parking, and mud prevention, among other additions, campers can prepare for an overall heightened ML USA experience in 2015.
If you have yet to grab your Holy Grounds camping passes for Mysteryland USA 2015, you can do so at http://www.mysteryland.us/en/camping-options. There are BYTOTent options, which are pre-set up easy tents, or super deluxe VIP lodges available here.