AVAZESA Talks New "Dancing to Your Heart" Single [Premiere]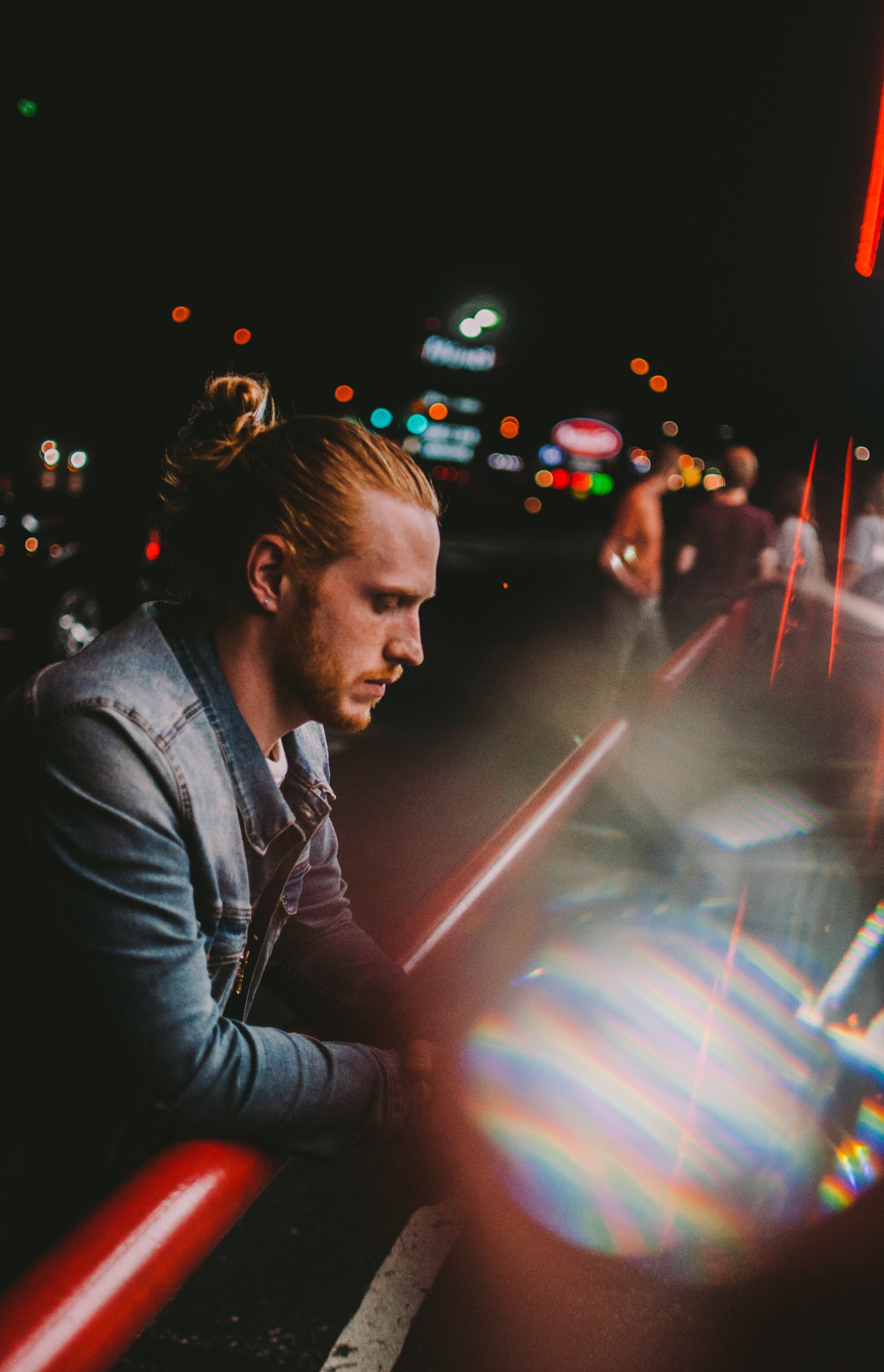 Missouri-based dance-pop artist AVAZESA unleashes his latest single, "Dancing to Your Heart" today, featuring vocals from the captivating songstress CAPPA. The pop-fueled releases has an undeniable energy, bringing influences from the 80s and early 2000s for a modern-day melody you'll have on repeat all summer long.
Born Ethan Gibson, the Nocturnal Times sits down with AVAZESA to discuss his refreshing new single, working alongside GOLDHOUSE, and what's to come in 2018, plus much more.
Listen to our exclusive premiere of the single and see what's happening in the world of AVAZESA below.
The Nocturnal Times: First let's tackle the obvious. Where does the stage name AVAZESA derive from?
AVAZESA: AVAZESA is a sanskrit word that roughly translates to "what remains". When i was coming up with a name I wanted something that really spoke to who I was now. After a long stint dealing with drug use and depression then making a recovery from that I felt like i had lost a lot of myself in that process and making this project was me finding myself again. So AVAZESA is a reminder to myself of what remained and what im building myself up from.
The Nocturnal Times: For those who may not be familiar with your music, what kind of sound do you hope to encompass when creating music?
AVAZESA: I've always loved different genres of music whether it was pop, metal, hip-hop, indie or jazz. When I began writing for AVAZESA I wanted to be able to include elements of all the styles I've grown up listening to. After releasing 8 tracks my sound has become a synergistic blend of modern pop, 80's/90's r&b and dance music.
The Nocturnal Times: We hear you're very well rounded as a musician. Which instruments do you play and how, if at all, do you incorporate your own live sound clips into the music you release?
AVAZESA: I've been a musician longer than I have been a songwriter. Guitar has always been my forte but I also play bass, piano and drums. So far I've mainly relied on digital sounds for all of my music but I'm wanting to start implementing a lot more real instrumentation in my future releases.
The Nocturnal Times: Tell us about the making of 'Dancing To Your Heart' a bit.
AVAZESA: This song was a culmination of perfect timing and pure luck. Shortly after working with GOLDHOUSE on the remix of my single "Naughty" I noticed he posted a short snippet on his Soundcloud and tweeted about it randomly. I decided to see what it was and was instantly blown away and overly ecstatic about the track. From the 80s synth tones to the 90s grooves I knew this was the exact kind of song I wanted to have. I instantly hit him up asking about the beat and he finally let me write to it after some initial hesitation because he loved it so much too. I started writing to it with songwriter Jake Turner. He had this insanely catchy melody bouncing between a male and female voice. As soon as I heard it I knew exactly who I wanted to do the female part. GOLDHOUSE had just released his single "Don't Go" with CAPPA and i had fallen in love with her voice already and knew it would be the perfect fit for DTYH. I immediately sent a demo over to her and crossed my fingers. A few months later and we had made my favorite track to date.
The Nocturnal Times: How did you first get involved with GOLDHOUSE? How did the remix of 'Naughty' come to be?
AVAZESA: I've known who Grant was for almost a decade before the remix came around. We both were a part of the MySpace pop scene. Grant went by Breathe Electric back then and even then his music was always groove heavy and funk influenced which has always been my favorite sound in music. I had watched him grow as an artist and a producer and even 10 years later he was still one of my favorite producers. When it came time to decide on a remixer for "Naughty" I didn't even hesitate to reach out to Grant. I've been close friends with his manager for years so it didn't take long to get it worked out. And needless to say he did a kickass job of breathing new life into the track.
The Nocturnal Times: Is there one venue/festival/location in the world that would be your absolute 'bucket-list' gig? Explain why.
AVAZESA: Hands down Red Rocks in Colorado. From the sound, to it's location and it's legacy it's one of the most amazing outdoor venues in the world especially for any kind of dance music. It's been a dream of mine to play there since I was a teenager.
The Nocturnal Times: If you could collaborate with one musician, alive or dead, who would it be? Why?
AVAZESA: This is always a tough question because there's so many incredibly talented artists that I'd love to work with but if I had to choose just one I'd have to go with Charlie Puth. His new album VOICENOTES is the most refreshing thing to happen in pop music in years and years. His blend of modern pop with 80s r&b is seamless, authentic and beautiful.
The Nocturnal Times: If you could give one piece of advice to up and coming artists, bedroom DJs, etc. about pursuing their dreams, what would it be?
AVAZESA: The only thing holding you back is you. This is a cutthroat industry and the only way to make a name for yourself is to be authentic and work harder/smarter than everyone else aiming for the same thing you are. You have the power to make things happen so do it.
The Nocturnal Times: What's in store for AVAZESA throughout the rest of 2018? Any upcoming tour dates, EPs, singles in the works that you may be able to share?
AVAZESA: 2018 is all about refining my sound and really honing in on who I am as an artist. I plan to release at least two more singles before the year's up and I'm aiming for an EP in the first quarter of 2019.