Armin van Buuren Embraced Philadelphia's Penn's Landing With Special Guest Kygo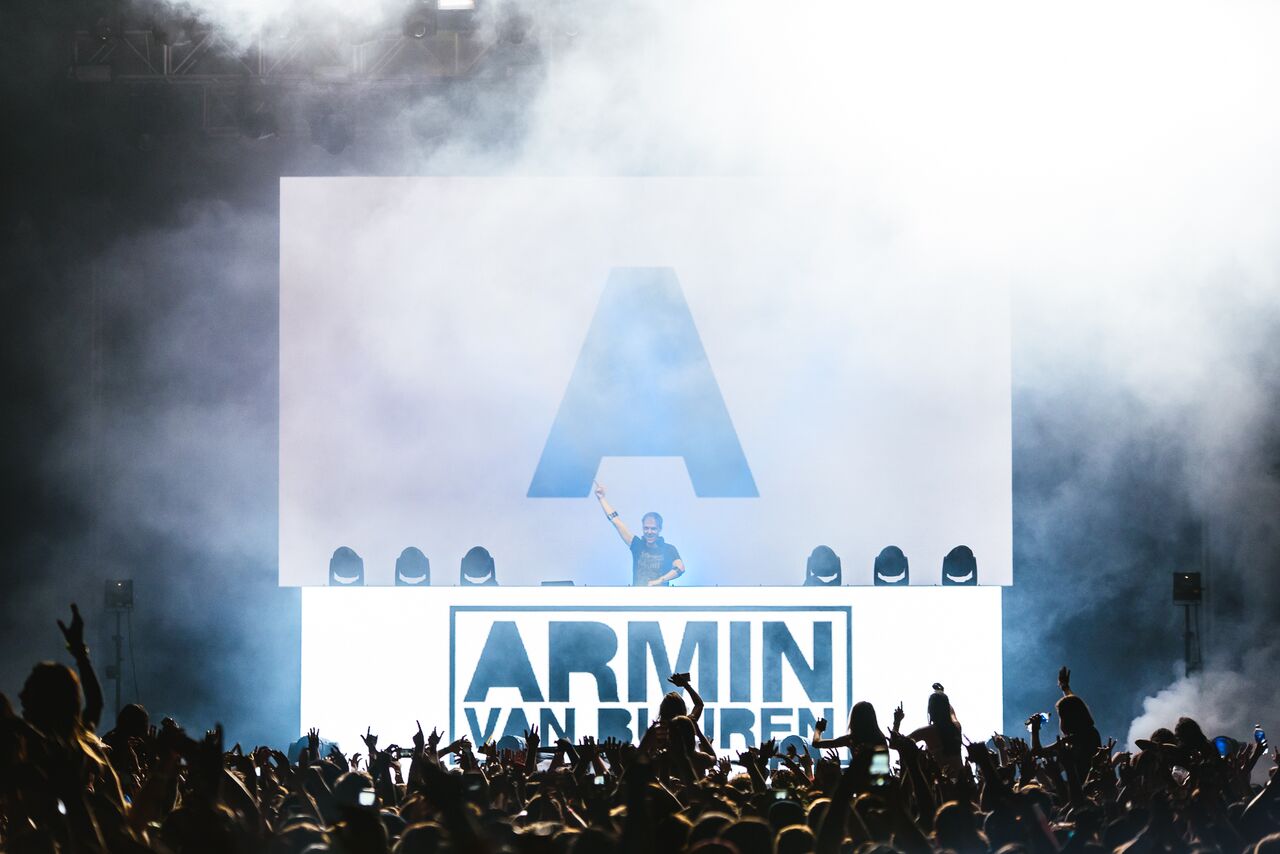 As the autumn weather creeps in on the northeast, Philadelphia prolonged festival season thanks to the city's hit music station, 96.5 AMP Radio. On Thursday, October 8, thousands of eager partygoers gathered at Festival Pier at Penn's Landing for an outdoor concert event with Armin van Buuren and special guest Kygo. The energetic crowd—which was aged 16 and over—consisted of an eclectic mix of scene newcomers and some seasoned dance music veterans.
The highly anticipated outdoor event marked the return of dance music royalty, Armin van Buuren to Festival Pier. Special guest Kygo joined the trance titan for an eclectic pairing of talented musicians. Philadelphia waited two years for another masterful performance from Armin and the Grammy Award-nominated artist Embraced all in attendance.
Following the outdoor fall event, the official Armin van Buuren after party took place at Soundgarden Hall—located across the street from Festival Pier—with Jochen Miller and KhoMha.
Tropical house superstar and breakout musician Kygo has made quite a name for himself in a short timespan. He "Stole The Show" from the beginning of his set and proceeded with his remixes to popular tracks by Seinabo Sey ("Younger"), Journey ("Don't Stop Believin"), and Marvin Gaye ("Sexual Healing").
Kygo also debuted a brand new original vocal track as well as Zwette "Rush (Sam Feldt Remix)" feat. Molly and provided the crowd with his popular smash hit "Firestone" feat. Conrad to close his ensemble.
The man of the evening took his place behind the decks at 8:50 pm. Precisely three weeks before the release of his forthcoming artist album Embrace, van Buuren began his 2-hour showcase with the title track, "Embrace," feat. Eric Vloeimans. Armin kicked things off by hyping the young crowd: "I embrace you, Philadelphia!"
During his ensemble, the Armin Music co-founder and A State of Trance creator showcased tracks such as: Axwell /\ Ingrosso "Sun Is Shining (W&W Remix)," his Mark Sixma collaboration "Panta Rhei," "Save My Night," and "This Is What It Feels Like (W&W Remix)" feat. Trevor Guthrie.
Armin is the only DJ to control the direction of the main stage lighting with motion censor bands, which he has been sporting on his arms in recent performances.
In addition to some new tracks—which also may have been taken from Embrace—van Buuren incorporated new mash-ups: Orjan Nilsen "Don" with "In & Out Of Love" feat. Sharon Den Adel; W&W "Rave After Rave" with MaRLo "Atlantis;" Calvin Harris feat. Ellie Goulding "Outside" with Arisen Flame "Fireball;" a TomorrowWorld 2015 mash-up of "Ping Pong" with The White Stripes "Seven Nation Army," Zombie Nation "Kernkraft 400," and Fisherman & Hawkins & Gal Abutbul "United;" and a multi-track "Waves" mash feat. Mr. Probz.
During his Philly Performance, the trance sensation also included a new mash-up of his Hardwell collaboration "Off The Hook," which is included on his Embrace album, with Gareth Emery "U" feat. Bo Bruce.
Armin's new remix of Faithless "We Come One 2.0" had all hands in the air as the five time DJ Mag number one picked up the BPMs in the latter portion of his set. Inclusions to finalize his trance-filled performance were "Sound Of The Drums" feat. Laura Jansen; "Embargo" with Cosmic Gate (also from Embrace); his W&W collaboration "Your House Is Mine;" Ferry Corsten's "Anahera" as Gouyrella; and the powerful AvB mash-up of Vini Vici "The Tribe" with Sia "California Dreamin (Arctic Moon Remix)."
Concluding promptly by 10:50 p.m. with the lead single from Embrace, "Another You" feat. Mr. Probz had the crowd chanting "ARMIN" and longing for more.
The pre-order for Armin van Buuren's Embrace is available HERE.
Photos: Steve Garfinkel