Aly & Fila FSOE Island Transformed Governors Club NY Into Trance Oasis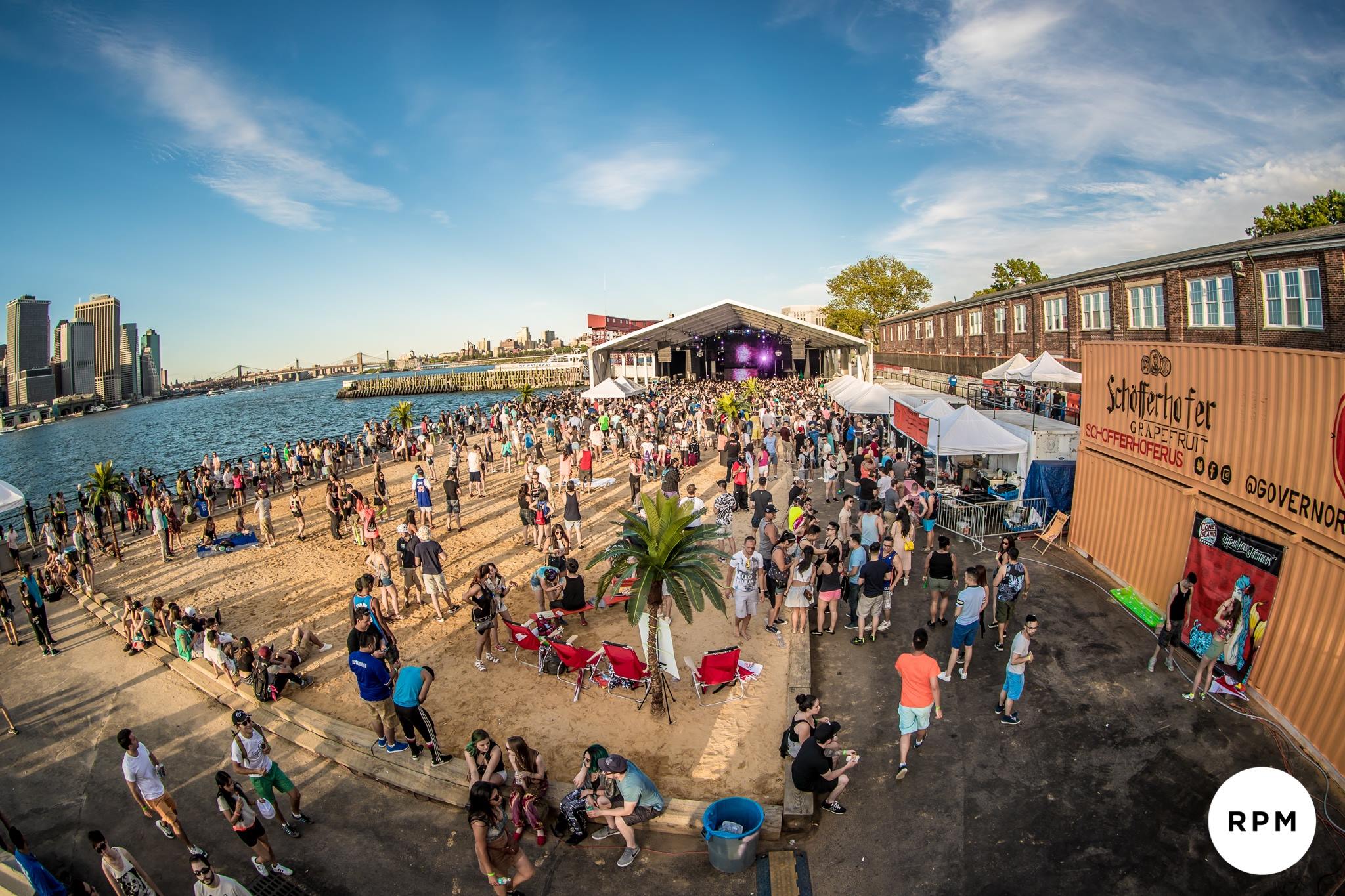 Saturday, July 2nd, Governors Island was transformed into a trance music oasis for FSOE Island with Aly & Fila and friends
July 2nd,2016 turned our well known home of governors island, just a short ferry ride off of NYC, into a trance island. Aly and Fila brought their acclaimed future sound of Egypt show to the beloved beach club. Bringing an array of DJ/producers there was not a dull beat to be heard. Aly and Fila presented Ferry Tayle,The Thrillseekers, Solarstone, Monoverse, Sean Tyas, M.I.K.E Push, and Arctic Moon to bring us the Future Sounds of Egypt on the beautiful day.
The Thrillseekers started the day off with some of the smoothest sounding trance vibes the island was going to experience. The UK based DJ/producer Steve Helstrip graced us with many of his original productions during his set with several hits from trance legends such as Gaia's "Inyatha". Trance veteran M.I.K.E Push was up next bring a past to present set for Governor's Island attendees. Playing a crowd favorite Darude's "Sandstorm" Push had the crowd going wild.
Closing out his set with his own "Night Shades" the island welcomed the sunset as well as the next DJ. Ferry Tayle prepped the crowd for the insanity Aly & Fila were about to bring. The French DJ played a collection of remixes and own reworks that had the crowd bumping for more. Playing "Love Comes Again" by Tiesto featuring BT and other favorites such as an Armin Van Buuren mashup of "Lost Together", fans were all warmed up and ready for Aly & Fila to take the stage and night away.
Aly & Fila continued to keep Governors Island in a trance with their opening track with Ahmed Romel, "Kingdoms" and continued to bring sounds like no other. Ferry Corsten's "Beautiful" (A&F remix) was heard radiating from the stage with the breathtaking NYC skyline in the background. Fans seemed to enjoy every beat, bump, and bassline that was thrown at them throughout the Future Sounds of Egypt compilation. The trance was not ready to stop just yet. Closing out their set with "Cherub" by Liquid Soul and Neodyne there was still more in store for us.
Sean Tyas and Arctic Moon had the opportunity to bless the night with even more trance sounds. Saturday July 2, 2016 was one for the books. From 3pm, throughout sunset and into the night Trance Island kept going. The vibes were great, the sounds were great and Future Sounds of Egypt was a perfect beginning to a holiday weekend.
For more information on Aly & Fila, visit alyandfila.com.
Photo credit: Freedom Film LLC