Your Shot USA: 7UP and Tiësto Launch 10-Episode DJ Series on Vevo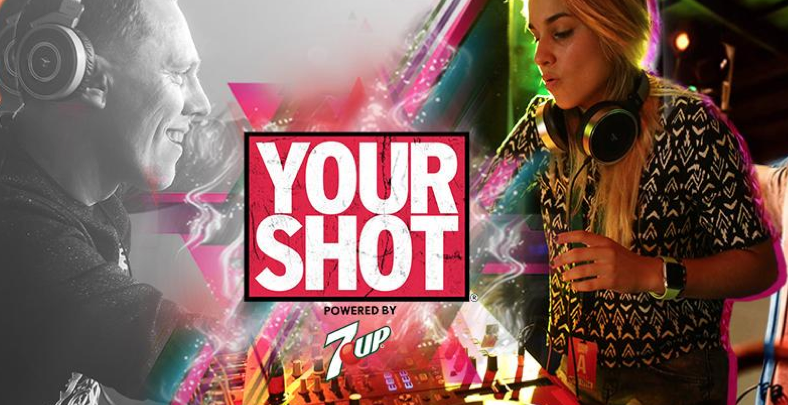 Your Shot—one of the world's biggest and exciting DJ competitions—has made its official launch on Vevo in the United States. Presented by 7UP and iconic DJ and producer Tiësto, the Your Shot competition has premiered two episodes in the 10-episode series.
New episodes of Your Shot will land on Vevo every Monday following the initial debut.
In the first two episodes of the 10-part series, Your Shot documents the journey of 30 aspiring DJ/producer talents. The contestants will be undergo extensive training and ultimately have a shot at performing with Tiësto in Las Vegas. The winner of Your Shot will also perform at Ultra Music Festival 2016 in Miami on 7UP's Stage 7.
Setting out to train America's next wave of DJs, Your Shot attempts to capture the passion and drive behind determined individuals. Participants will be trained at Your Shot Training Academy in Los Angeles and undergo a series of various rounds.
Finalists will also perform at a Los Angeles Showcase event before a packed crowd and panel of judges including agents, managers, DJs and Tiësto, himself. The top 6 finalists will go to Las Vegas to participate in a week of mentoring with Tiësto and other notable DJs, resulting with one Your Shot contestant winning the title and taking to the stage to open for Tiësto at the Hakkasan nightclub in Las Vegas.
Episode One: Introduces the Your Shot series to the US for the first time for plentiful opportunities at west coast parties in Las Vegas and Los Angeles.
Episode Two: Judges meet with contestants hoping to secure their spot in the top 30 finalists. Only 30 contests will progress to the next round.
For more information visit YourShotUSA.com.