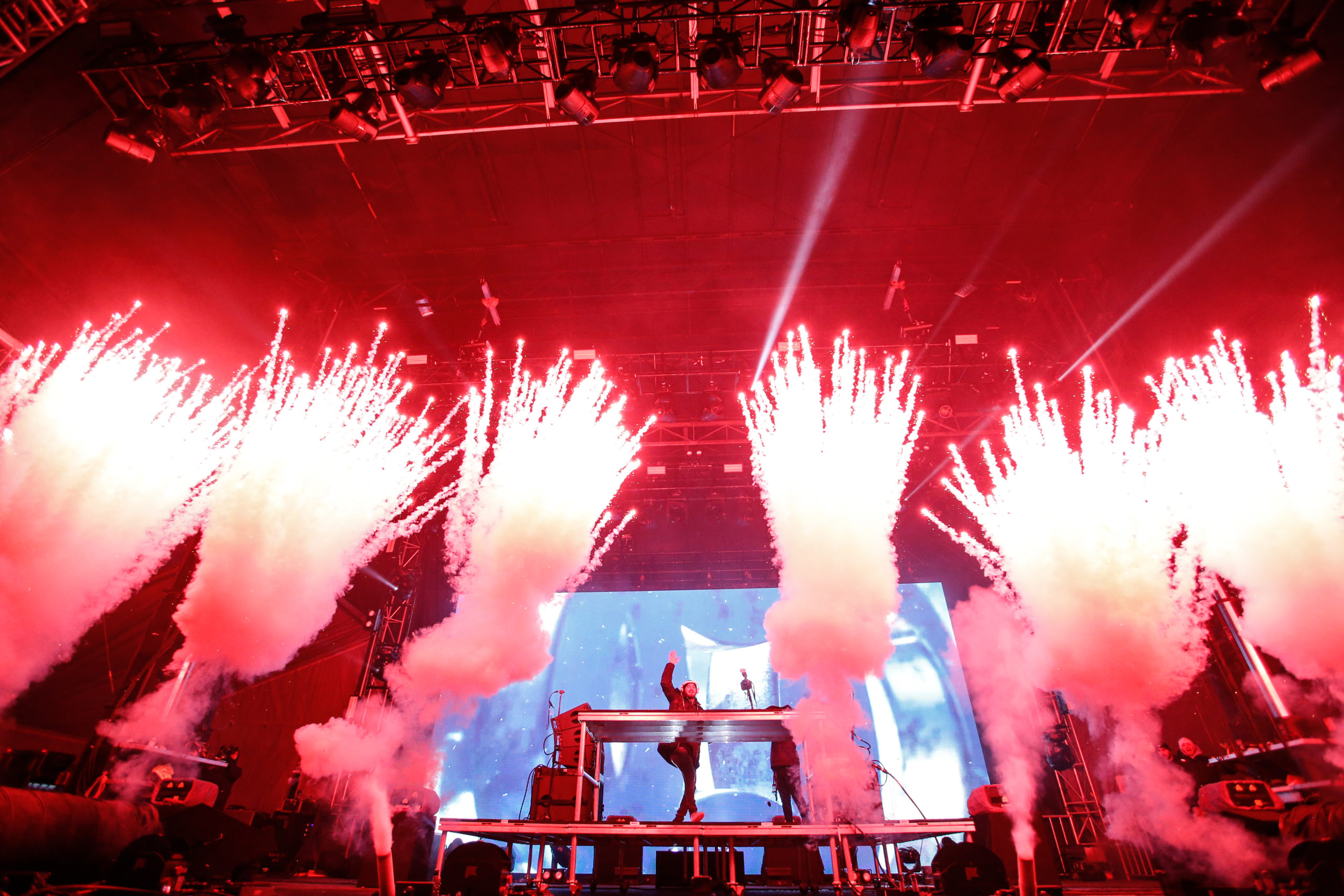 X Games Aspen 2020 is a Wrap: Alesso, Illenium, Bazzi, Rae Sremmurd & Finalist Highlights
The 2020 Aspen edition of the X Games is officially a wrap after a whirlwind of world-class performances by dozens of athletes and a handful of top-tier musical acts. This past weekend from January 23-26, ESPN reported that 111,500 people poured into Buttermilk Mountain for a winter showcase that featured men's and women's Snowboard Slopestyle, Ski Big Air, Snowboard SuperPipe, Snowboard Knuckle Huck, Special Olympics Unified Snowboarding, Special Olympics Unified Skiing, Snowmobile Freestyle, Snow BikeCross, Ski SuperPipe, and lastly closed the curtains with Snow Bike Best Trick Finals.

The musical extravaganza of X Games Aspen was rolling with momentum from Friday to Sunday, as Rae Sremmurd, Illenium, Alesso, and Bazzi adventured into town for a string of starlit performances. Furthering its legacy of providing a stage for big-league artists to give fans an experience to last the ages, the GEICO Stage had a pulsing heartbeat of its own all weekend long. Kickstarting the fest on Friday, Rae Sremmurd brought every ounce of energy you could imagine. While the duo held down the hip-hop aspect to the X Games, Bazzi lifted spirits with his ever-sexy presence. Entrancing the crowd with his velvety smooth voice and desirable hit records, Bazzi closed out the X Games music festival with a dazzling smash.

Sandwiched between Rae Sremmurd and Bazzi were electronic heroes Illenium and Alesso on Saturday. Hearts were gushing nonstop as Illenium's sunset set was swirling in a mix of his original anthems like "Gold" with Excision, "Sound Of Walking Away," "Feel Good" featuring Daya, "Good Things Fall Apart" featuring Jon Bellion, "Takeaway" with The Chainsmokers, and a whole slew more. On the remix front, Illenium delighted the crowd with his signature "Don't Let Me Down" rendition as well as his version of Halsey's "Without Me." Towards the end of his set, Illenium brought out fellow producer and instrumentalist Dabin as a special guest, and together, the two dusted a touch of gold upon the X Games and ended on flawless guitar notes together.

In between events there was no shortage of fun activities to keep busy at and enjoy the day. Buttermilk mountain was laced with enthusiastic things around every corner including an escape room, a flashy array of X Games merch, obstacle courses, child-friendly games, numerous bars, and sponsored tents by Jeep, Wendy's, and Amazon. More on-site activations during the X Games were provided by National Geographic, Shred Hate, X Change, Home Team BBQ, Monster Energy, and Aspen Mini Donuts.

While witnessing the sheer talent coarse through the veins of every competitor got more and more surreal, there were a few standout athletes that blew our minds including Kelly Sildaru, Max Parrot, and Mark McMorris. Originally from Estonia, 17-year-old Kelly Sildaru stole the show in the Women's Ski SuperPipe finals and won gold in the most epic fashion imaginable. On the flipside, snowboarders Max Parrot and Mark McMorris both went full-fledge superhuman in the Snowboard Big Air Final. Finishing first was Parrot, whose incredible story we got to learn over the course of the weekend. After undergoing 12 rounds of chemotherapy, the 25-year-old beat his Hodgkin lymphoma cancer diagnosis and continued on to win here in Aspen. Runner up in Snowboard Big Air was Mark McMorris who feasibly held the most grandiose crowd reactions. Executing his runs with exquisite tricks at every opportunity, fans were locked in on his irresistible presence.

Arguably the most swoon-worthy moment of the weekend was when Swedish producer Alesso swept through Aspen on an addicting high. From beginning to end, every moment of Alesso's performance was like a dream. There's nothing like belting out to his dance music staples like "Years," "If I Lose Myself," "Heroes," and "Under Control," and we did just that in quite the special wintery setting. Picking up the pace with rushing bass and blaring sound, Alesso's set was freshly minted with proper doses of sensory pleasing soundscapes, fireworks, pyro cannons, and lasers, all part of a montage that those in attendance won't soon forget.
Experiencing an atmosphere as sensational as the X Games was one treasured way to start 2020 and jump into a new decade. Blazing a trail through showstopping performances, every thrilling component of the X Games was a spectacle of plush talent alongside music and sport devotees, carrying on in blissful memories for many years to come.