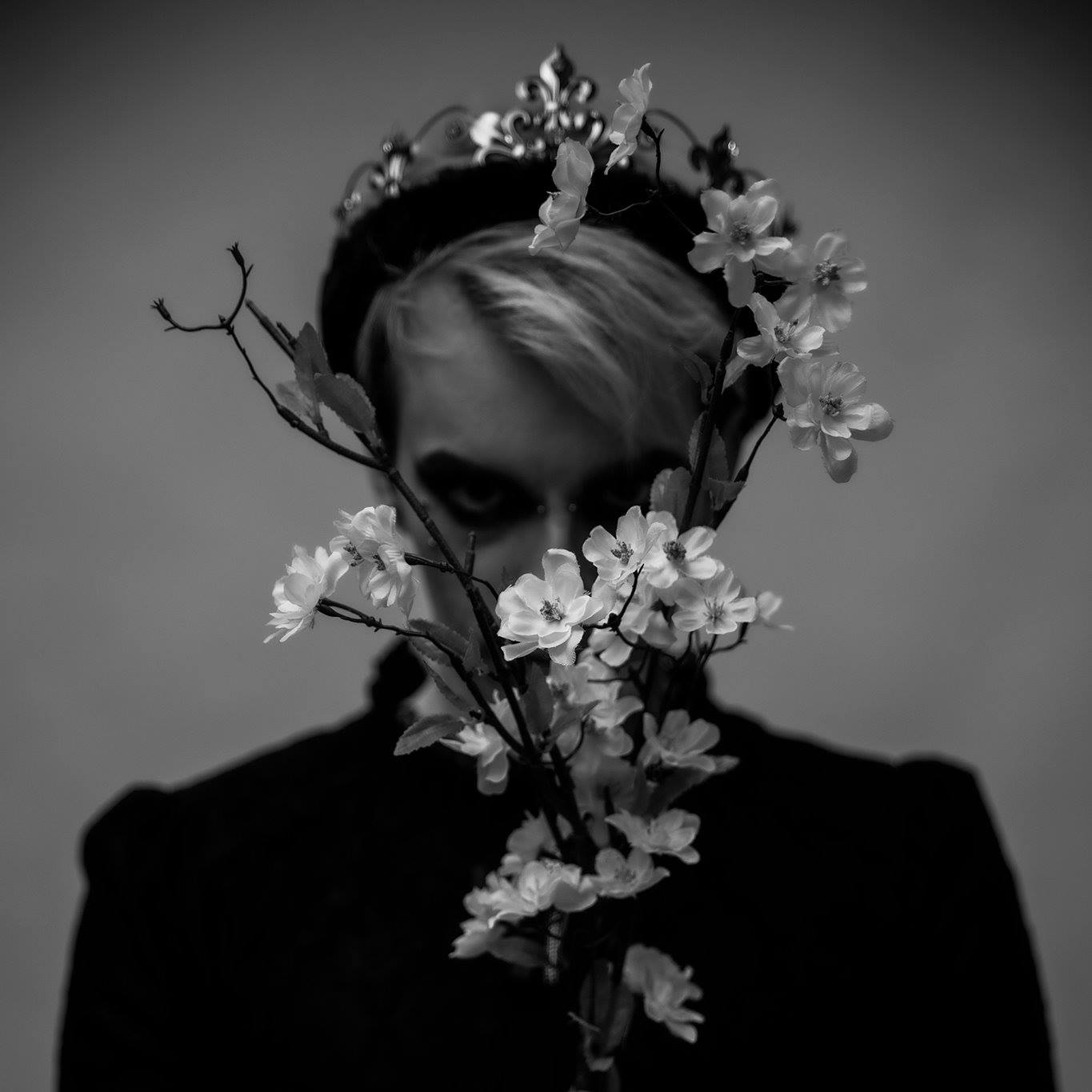 Varien Ventures into Darker Depths in 'THE SECOND INDUSTRIAL REVOLUTION' LP [INTERVIEW]
The highly respected, yet underground, and often mysterious producer, Nick Kaeler, AKA Varien has unveiled a stunning new LP THE SECOND INDUSTRIAL REVOLUTION from the depths of his studio.
"Cyberpunk is dead. And we killed it." – Varien



Completely raw, unique, and classic to Varien, THE SECOND INDUSTRIAL REVOLUTION pushes the boundaries by his own standards. Bursting with emotion and empowered with an obvious rage, the album was partially written during a time when Varien was; "in the pits of the deepest depression," with this also being his journey out of it. The album also pulls from his rediscovery of hip-hop, rap, and pop. blending that with the base of anarchistic punk to create a complex musical texture.
"I'm just so physically sick and exhausted of plastic people living plastic lives. We're better than that; give me the imperfect, the marginalized, the weird. Throw away the shrink wrap and throw yourself into the abyss with me." – Varien
At its core, the album is a celebration of this "imperfect," appreciating the artistic beauty and freedom that lies in surrender to that. From the beginning single that shares the name of the album, "THE SECOND INDUSTRIAL REVOLUTION" is a darker distorted quality to the production that is different from the typical cleaner sounds heard in much of today's electronic music, and this darker theme is carrier throughout the album. The deep tonality and intense vibrations of lead single "SOHEAVYSOHOLLOW" give a rich background for Tori Letzler's delicate vocal that dangles over rolling percussion and rhythm breaks. Inspired through Timbaland's work, "YAKUZA WHOREHOUSE" is a short track lasting only 1 minute and 44 seconds with an even shorter follow up, "MATRICULATED" that is an angry burst of electronic energy. Its pace is relentless, leading into, "FIGHT_CLUB" which plummets the listener further into the spiraling depths of Varien's sentiment.
Even with many intense moments, there are lighter pieces threaded through the album justaposing intensity such as "IDONTBELONGHERE" which channels Asian-inspired melodies and instrumental sections. "BLESSINGS UNTO THE MACHINE" is more fragile like an electronic love story. "PASCAL" is uplifting in its melody, with elements of Varien's K-Pop work as Nick Kaelar embedded into twitching rhythms and unique reverberated throat-singing.
Although the listener never quite escapes the true darkness and twilight of Varien's THE SECOND INDUSTRIAL REVOLUTION, there is a sense of relief in the final track of "ClAIRE'S SONG" that perfectly ends Varien's creative journey. This journey continues to captivate listeners around the world through a dynamic soundscape embedded with deep emotion and daring imagination.
Nocturnal Times: Hey Nick, how are you? We hear you're back in Florida right now after a stint in Finland – what made you move over there and what made you move back?

Varien: I've been looking for a place that feels like home, for the adult me, the person I'm becoming, etc. I was very down this past summer, and decided "Fuck it. I'm tired of being depressed, I'm gonna get off my ass and do something about it." A dear friend of mine, who produces under the name Holder, said to come visit Finland and relax a bit. I ended up moving there and experienced things people can only dream of, and things people don't know exist. It was a very lovely chapter of my life, but I had some awesome opportunities arise back in the States, so I am here and putting all of my attention in the realm of expanding my music and artistic reach, to put it vaguely.

Nocturnal Times: You have a new album out this month called The Second Industrial Revolution that we're really excited to talk about. First up, what's your thinking behind the name?

Varien: I've been getting history lessons from people about how we're entering the Fifth Industrial Revolution or something, I don't know haha. This is a cheeky love letter to the Animatrix episode "The Second Renaissance." Influences from the Animatrix and general Y2K media are absolutely littered throughout the album.

Nocturnal Times: We know that you're incredibly creative and have a ton of different projects going at any one time, whether that's electronic music, K-Pop, soundtracks… did you find it hard to stay focused enough to produce a full length album? What was your creative process like going into it?

Varien: Mmm, with so many baskets, I have to really feel it out. What am I most hungry for? Lately it's been to do some unique and big stuff in the artist realm. Mind you, I'm doing this while writing two video game soundtracks coming out for console next year. Is it a busy schedule? Kind of. I work hard but also efficiently, so for instance my debut album took 11 days to write, and this one came together over about a month. This one was a weird one in how it came together. It's actually two mixtapes I was gonna put out mashed together, best-of style, and then arranged together so it has a unique flow to the entire journey.

Nocturnal Times: There is a huge range of genres running through the whole album. There's hip-hop, there's some Asian pop influences, there's definitely some heavy metal and industrial sounds in there too. For you, what's the central sound profile that ties the whole work together?

Varien: For me, I think people always know my music is going to be dark and cinematic. Since relaunching my socials in 2018 and getting back on track mentally, I've really been focusing on Industrial as a central aesthetic, particularly the year 1999 and Y2K era as a whole. I have a huge fascination with that era and the media that rose with it. Just look up which iconic movies came out that year. And to think that I lived through it, and saw The Matrix in theaters and was into Rage Against the Machine and VNV Nation while it was 'a thing' – it's a sort of return to home. The shit I've always loved, even though I flirt with so many other genres and things. Funny you caught the K-Pop/J-Pop influence. Writing K-Pop and J-Pop for 2 years now has absolutely informed how I write my electronic music in terms of hooks and catchy moments. I'm also very into hyperpop these days, so good catch.

Nocturnal Times: The album sounds quite popping in places, like it's running on a vinyl. Was that intentional?

Varien: Absolutely. Clipping, weird mix decisions, flaws, unapologetic in it's indecisiveness, it's a very weird album coming from my years of finding "the perfect mix". These days, I'm after the coolest textures, the most interesting artifacts, more about the energy than the subjective quality of mix.

Nocturnal Times: What one thing do you want people to walk away with when they've finished listening to the album?

Varien: Hmm, I think I don't have a desire for people to feel any way. I certainly hope they feel it was worth their time haha!

Nocturnal Times: Out of all the tracks on there, which one is your favorite and why?

Varien: It's a tie between "SOHEAVYSOHOLLOW (feat. Tori Letzler)", which I think is just beautiful and very cyberpunk in the Blade Runner realm, whereas I also think I did a great job with "EXO//SKELETON", which is a blend of hyperpop and more synth/witch house leaning vibes. It's a unique blend I have not heard before, and will expand upon in 2020.

Nocturnal Times: You've had a hugely resurgent 12 months after a well publicised break from everything. How have you found it returning to the public eye and what kind of response have you had from fans since coming back?

Varien: The fans are the reason my lights are on man. One thing was that word got out that my socials were back, and I was back on the music grind after my mental health time-out was that people who were once fans are now hiring me for AA video games and short films. Really interesting. It did hurt my ego and I've had to humble myself and really learn patience, which I'm still working on. For the first year, I got a lot of people thinking I was a newcomer, or having people with 100x my reach saying I was/am a huge influence on their music. It's been a tough, tough grind. I compare 2017 and 2018 to climbing up a jagged mountain. I'm back on my throne though, and feeling good. Now for the next move.

Nocturnal Times: Out of all the genres that you work in, which one is your favorite?

Varien: Lately, I've loved dark ambient music, vaporwave (for this game I am working on), and hyperpop/left field electronic kind of stuff. I still do and can write for orchestral, and metal, etc. but right now my quest is to dig into electronic realms for unique beats, textures, sounds, etc.

Nocturnal Times: You've been and you continue to be very open about your mental health and different forms of anxiety. How are you doing now and what changes have you made to your routine over the past year to cope?

Varien: I'm alright – still a bit out of it at the time of this interview from readjusting back to United States culture after three months cutting myself off from anything that wasn't Finland, or Finnish related, etc. However, I find these days that I want to socialize, perform, actually get out and have fun, and that abates some of the anxiety I have. Also cannabis. Indica. Strong. I've been able to come off a few medications thanks to it.

Nocturnal Times: How important do you feel it is to communicate what you're going through with fans?

Varien: I've been very open, which can be a positive and a negative. Lately, I've been a bit more reserved, and instead saving those thoughts for a more appropriate time such as therapy, or a friend who is down to listen. On social media these days, I share the wisdom from friends, literature, or some random stoned thoughts. I always aim to inspire though.

Nocturnal Times: We heard you wrote music for the John Wick 3 soundtrack, is that right? What did you write, and how did you end up getting into that game? How does it work – do they send you over an early clip of the film and ask you to write something for it, or do they give you some sort of vibe to work with?

Varien: I was approached to make rearrangements and then remixes of the soundtrack. It's such a fort knox situation when you have an intellectual property like that. I don't even know how much or what I can speak about that situation, haha. If NDAs could speak, I think people would be interested in some things I get to be asked a part of, only to be replaced or whatever. Hollywood is absolute chaos. The tracks that I did write are being pitched as trailer music as it stands. Moving to video game music composition has been not only more in line with my original outset as a kid, but the indie/AA community is basically like hanging out with friends, chatting about pop culture, but also working hard and creating something that makes us all go "yeah!" Much more orderly than the legalities and money men in Hollywood who makes all the creative decisions.

Nocturnal Times: You're also making huge waves in the world of K-Pop. Again how did that come about and why do you think you've been able to score 3 #1 singles and counting?

Varien: I really studied pop. In particular, Timbaland. His beats and sample choices and instrument riffs are iconic to so many, and for good reason. I did also study people like Max Martin and Finneas, but found less 'overall innovation'. I got into K-pop specifically, through my ex, after she got into it and we watched the MAMAs. I said to myself "hey I can do that." and spent 2016 doing the long studying, keeping quiet about it really and looking back, yeah, just studying it. Then I had my first cut with VIXX, a massive guy group, and it hit #1. The most recent single I did for Super Junior went platinum and #1. I find that K-Pop has informed how I write almost everything now. How to make good hooks and unique grooves. I am going to expand on that.

Nocturnal Times: What can we expect from you moving into 2020?

Varien: A whole lot of weird.

Photos Courtesy of Varien Facebook