UZ Explores Trap, New Mix Album, Upcoming Shows & More [Interview]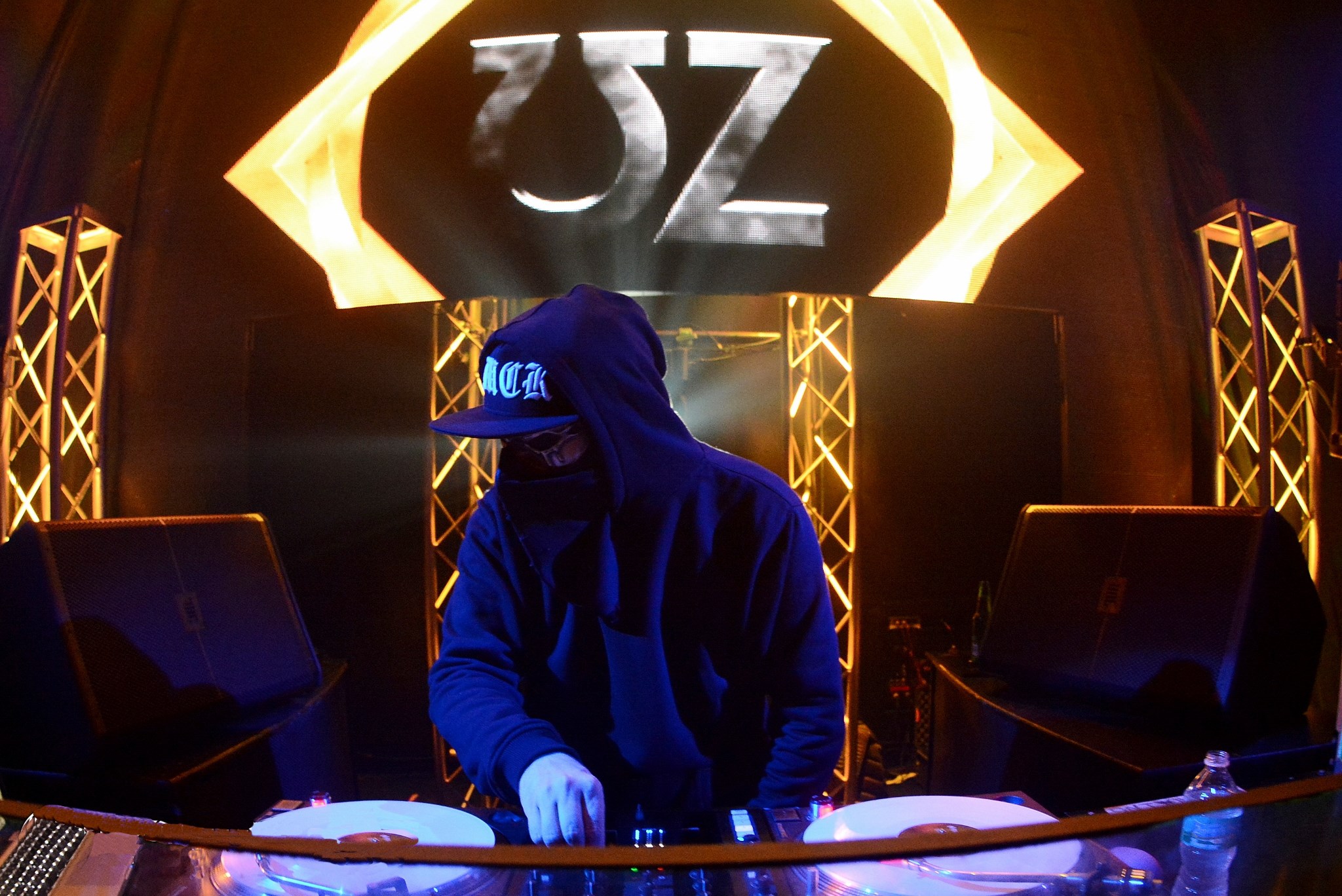 We caught up with international trap & bass icon UZ to talk music, new remix album, Quality Goods Records, his upcoming NYC show and the future. Widely regarded as one of trap's founding fathers, UZ is a DJ/Producer who continues to pioneer his sound and skills. Discover all there is to know about the man behind the mask, check out his sound and appreciate the music because there is plenty more to it than meets the eye.
The Nocturnal Times: After your Layers LP release kicked off the summer and marked five years as a bass icon, how has your sound evolved and what was the inspiration behind these tracks?
UZ: I've had really good feedback from the album and I consider it my best work so far. I really wanted to showcase all of my skills and show my fans how versatile I can be. Also, working with producer friends was a fun experience. I didn't want to just give the crowd instrumentals and trap shit beats, I wanted to have rappers, singers and make it more of an experience, a trip into my world.
The Nocturnal Times: We just had the opportunity to check out the extensive catalogue that is 'Layers' (The Remixes) which is due out on November 17. What can you share about the remix album, how it came together and the process of selecting artists to give their take on your productions?
UZ: I've been doing remixes projects for a while now and I find it really fun to work on. You can see how other artists will reinterpret your song in their style and using their sounds, It's a great experience. I just selected a bunch of remixers, basically some of the producers I really like at the moment as well as artists from my label, send them the album when it was ready, they chose a track to remix and I sent the stems, it's a pretty simple process. The project is coming out soon and all the remixes are banging!
The Nocturnal Times: Your hard hitting record label, Quality Goods Records has been rising up the ranks of quality trap & bass releases as of late. What sound are you currently looking for and what is it about that specific style that resonates with you?
UZ: My main goal is to find the next generation of producers, forward thinking artists. I don't want to release music that you are used to listening to, I want the fresh music, the music everybody is waiting for, because what you hear everywhere is really boring and getting repetitive. I don't feel that any labels are doing this right now and that's why we're getting the attention. I'm always listening to new music, unknown artists, always digging to find the future of music, that's my job now.
The Nocturnal Times: What is the story behind the mask? We're also aware that you've been taking your mask off at the end of your most recent shows. What motivated you to start to do that?
UZ: I started wearing the mask because nobody knew who I was or where I was coming from. I started the project on Soundcloud April 1rst 2012 by uploading a beat a week and it blew up really fast. The mask really became a way to tell the kids don't concentrate on the DJ but concentrate on the music. you had kids going to festival and listening to the same music played by different djs, there was no point, so we decided to wear the mask so everybody could identify my music to me, everybody could be UZ. It was a great message. Now I have been imitated, using the same message but it just became a big gimmick, that's why I decided to "take the mask off". Also to prove the haters that I know what I'm doing, just check my background.
The Nocturnal Times: Does UZ have any new music hiding up his sleeve? Any productions ready and waiting or plans for some upcoming collaborations?
UZ: I have a lot of music coming out soon. We just announced yesterday my next single with T-pain. I just remixed LDRU… Lots of different stuff!
The Nocturnal Times: Where do you see the future of UZ and the QGR label going over the next 5 years?
UZ: I'll still be the head of the label with a great team of passionate people who will always care about the music. I 'll pick and listen to every single track. We're going to be a reference label like owlsa or fools gold, have a huge catalog of really great music and a great roster of innovative artists. We'll organize parties all over the world. I have a big vision for my label and I'm really excited about the future!
The Nocturnal Times: Your upcoming gig in NYC is a collaborative show with Visions, what made you and the label want to join forces with the underground bass community?
UZ: I've always represented the underground, my music is underground. I never really wanted to be  "mainstream". I like where I am right now and what we're doing. The Visions team are friends of mine so when they asked us to do the party, of course we were down. I like smaller venues, intimate crowds, real fans. I'm really looking forward to that show. Also I love N.Y 🙂
The Nocturnal Times:. What can the NYC fans expect from your intimate performance on October 27th?
UZ: A great show with great people, I'll play a lot of unreleased music from me and artists from the label and we will all have a great time 🙂
You can catch UZ this Friday, October 27th at Knitting Factory Brooklyn in NYC. This intimate venue will showcase local talent and the best that the underground bass community has to offer.
Contributors: Mason Siegel