Sick Individuals Talk ADE, New Software Plugin [Interview]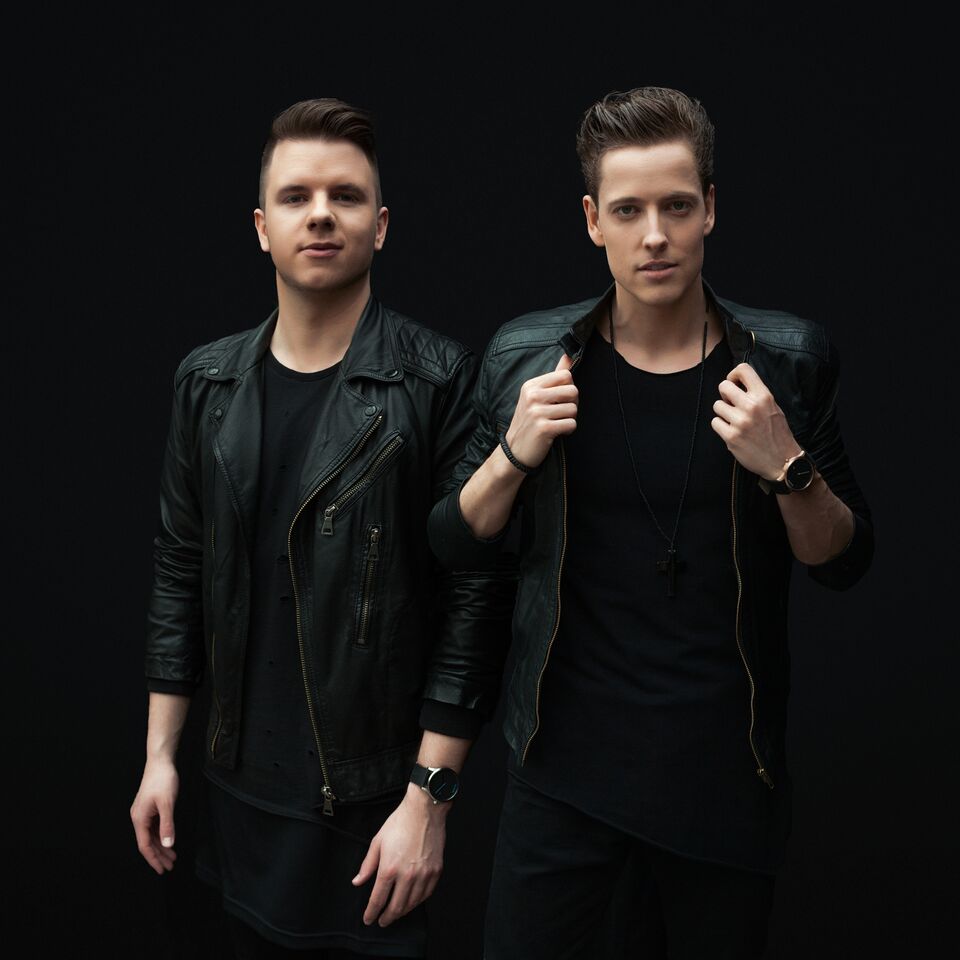 Recent years have led to some serious attention grabbing by Sick Individuals, a duo formed in Holland by Rinze "Ray" Hofstee and Joep "Jim" Smeele. After forming an instant bond through a mutual love for dance music and music composition, the pair has taken to soaring heights. Hitting stages at the world's most prestigious festivals and gaining support from the industry's leading artists, Sick Individuals continue on the up and up. Following a wild week at ADE with some amazing surprises, they're ready for more and gearing up to release a bunch of new music in 2018.
The Nocturnal Times: When did you first begin exploring dance music? How has your vision changed since the start of your career?
Sick Individuals: We started pretty much in university. We both studied music production and composition at the Dutch music conservatory in Hilversum, Holland, and as part of our studies we had to play pieces of original music in front of the class. We both really loved what the other was coming up with, and once we started chatting and then creating in the studio together, found we had this amazing synergy and chemistry. At the time Ray was more into hip-hop and Jim was definitely a trance fanatic, so we both bought very different elements to the table that helped create the foundations of the 'SICK INDIVIDUALS' sound. Our vision is probably still the same in terms of us wanting to create huge dance floor tracks that have the ability to move the crowd, but the scope of our vision is probably much bigger and much more ambitious now than it was when we first started. When you first start out, just getting your tracks signed, or getting a remix picked up by an A-lister is a big deal. Now we've earned that reputation, we're looking more outward, developing our own producer plugins and tech software, creating programs we can use live in our stage performances that integrate lighting, visual and sound capabilities, and working on more crossover music as well as unleashing more huge club bangers.
The Nocturnal Times: How was your ADE experience this year? In what ways was this year different than in years past?
Sick Individuals: This year was incredible, hands down the best so far. The highlight for us was probably the Revealed Recordings party with Hardwell. He's been a huge supporter of ours since we started and it was great for us to be in our home country with him, celebrating what we've all built up together.
The Nocturnal Times: You guys launched your new software plugin, FOCUS ONE, online during ADE. What can you share with us about what motivated you to design and release this software?
Sick Individuals: Yeah, a big move for us! We've always been more producers than DJs, probably mostly because of our background at the conservatory. The FOCUS ONE plugin is pretty much as close as you can get to our own in-studio experience, without nicking all our gear haha. We wanted to put something together that cuts through all the complications of the back end, something that we're pretty comfortable with but can be sometimes daunting and time consuming for other people. Just because you want to make music, and just because you're actually good at the 'front end' of the studio, the production and the composition, it doesn't mean that you're necessarily going to be a natural at the tech side of things. The FOCUS ONE looks pretty simple on the surface but it really allows you to expand your sound and develop your tracks. Hopefully the next generation of producers will get as much use as possible out of it; that's our ultimate goal with it, to pass on our information and knowledge to help others.
The Nocturnal Times: With the release of the new software, what's some advice you have for aspiring producers and DJs?
Sick Individuals: Make sure that your productions are tight and that they have enough information. Most of the time the productions of young artists aren't at a professional level, so you have to find a way to be creative and original with your sounds and harmonies. This is what we listen for in demos. Find your own true sound, be different and never give up!
The Nocturnal Times: What are some of your short-term and long-term goals? What's next for Sick Individuals?
Sick Individuals: Our goal is still the same as it's ever been – to create emotions and memories with our music. If we can continue to do that bigger and better every year and keep on pushing ourselves to higher levels, then we'll keep achieving and we'll keep growing as artists.
Watch more, here: