We're "Obsessed" with the New Tiësto Remix for Dynoro & Ina Wroldsen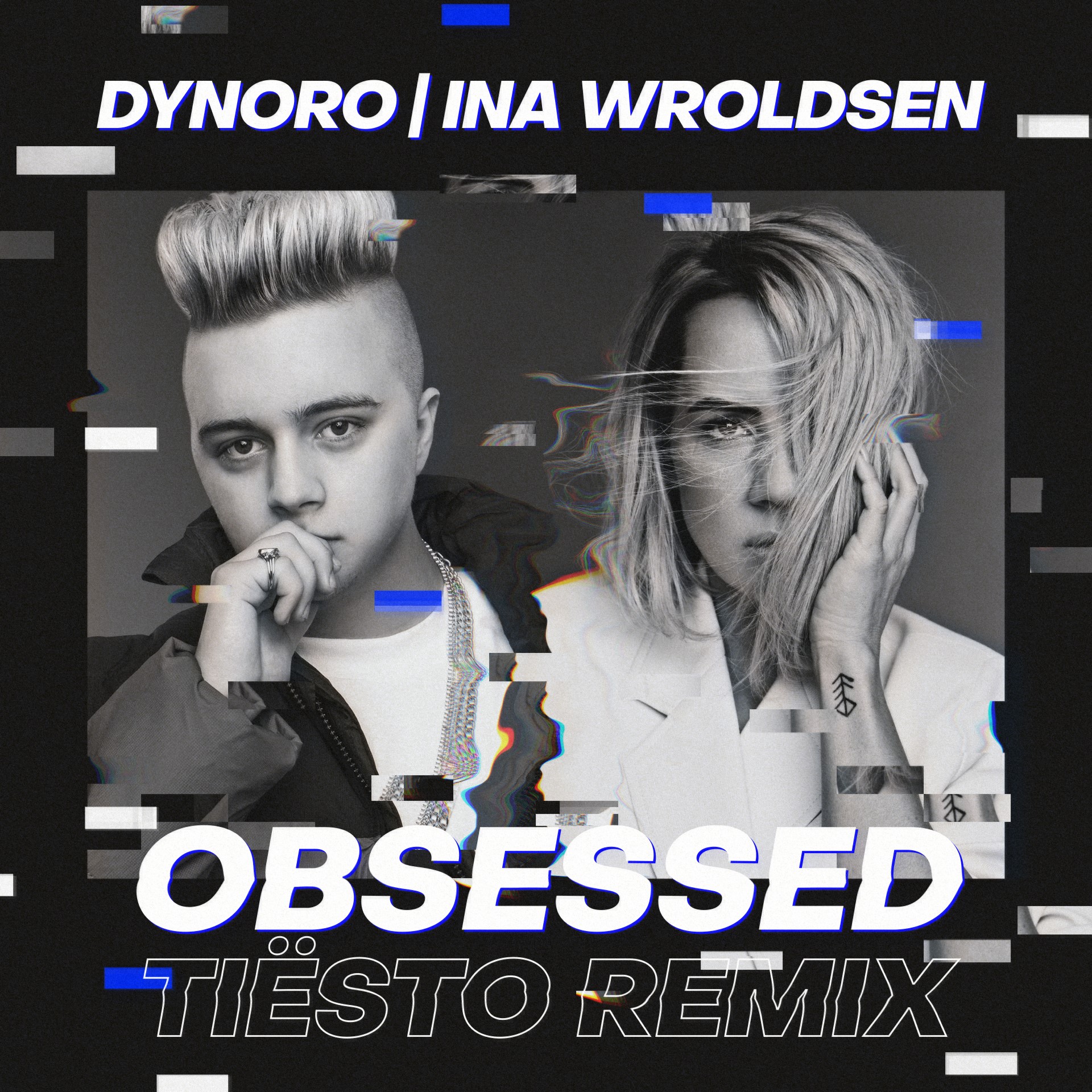 Having earned over 25 million global streams, over 10 million video views, and holding down the Top 10 at Dance Radio in the US, there's no denying that music lovers are "Obsessed" with the latest Dynoro and Ina Wroldsen collaboration. Dance music legend and king of #ClubLife, Tiësto, delivers his own take on the single with a powerful new remix available today on all streaming portals via B1 Recordings and Arista Records.
The Tiësto Remix of "Obsessed" introduces an entirely new and different energy to the hit single. What  DYNORO and INA WROLDSENput into this track is like that of a psycho-thriller – because being obsessed is inexplicable, unhealthy, and scary. It's when you love so hard, you really want to get under the other person's skin and risk losing yourself in it completely. Tiësto takes that raw emotion and amplifies it to the next level in a way only the Dutch dance icon can, with signature hard-hitting touches for a versatile remix sure to pulsate through dance floors and playlists alike all summer long.

Much like the upcoming season, "Obsessed" continues to bring the heat with each passing month since releasing this March,  gaining popularity each week on streaming and dance radio charts. With his new remix, Tiësto gives listeners a refreshing  interpretation of "Obsessed", sure to be a massive hit in its own right. 

Have a listen to the new Tiësto Remix of Dynoro x Ina Wroldsen's latest single, and become just as "Obsessed" with this tune as the original.
Listen Now: https://lnk.to/ObsessedTiestoRMX