The Nocturnal Times Exclusive Interview: MaRLo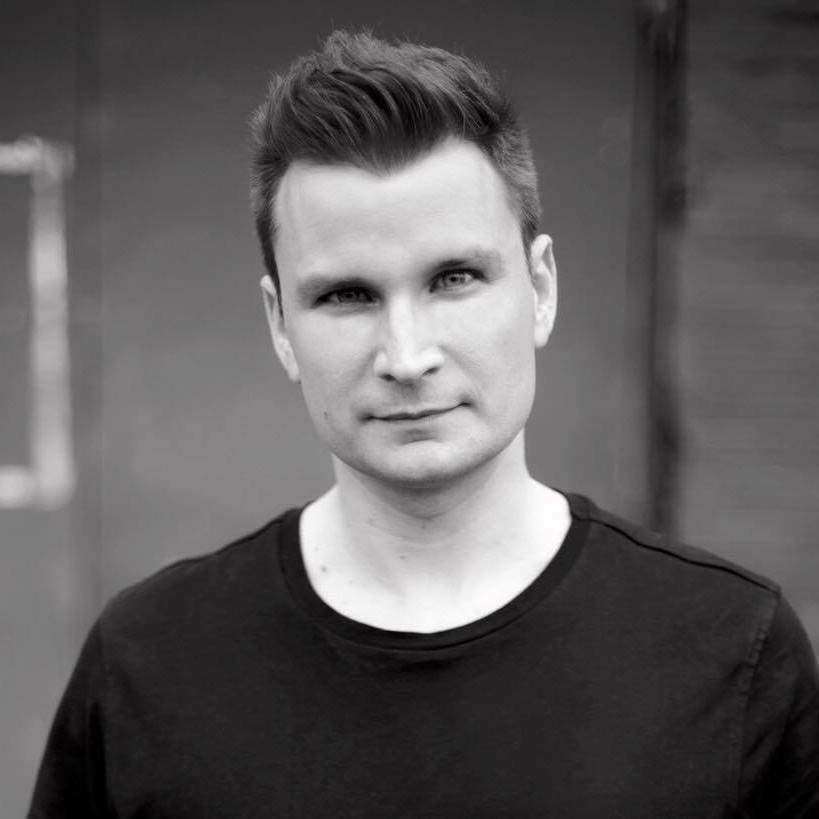 MaRLo sat down with The Nocturnal Times following his Dreamstate set during EDC NY 2016 at Citi Field
After finishing up his memorable performance during the East Coast debut of the trance-driven Dreamstate series at EDC New York, MaRLo sat with The Nocturnal Times.
Marlo Hoogstraten—best known by electronic dance music (EDM) fans as MaRLo—is a Dutch DJ and producer now living in Australia with his with Jano. Just this year alone, MaRLo has been releasing smash hit after smash hit, including a robust remix of Ferry Corsten's "Beautiful;" "Titans" on A State of Trance/Armada Music; and "Darkside," his latest, grungy, tech-trance production. Familiar to many for his monster creations, such as "Visions," "Atlantis," "The Dreamers" feat. Jano, and more, the dance music powerhouse secured a spot on The Nocturnal Times 10 Must-Catch Acts at EDC NY 2016.
Making music history once again, MaRLo was part of Insomniac Events' Dreamstate debut on the East Coast at Electric Daisy Carnival New York where he was joined by some noteworthy company: Aly & Fila, Cosmic Gate, Paul Oakenfold, Ferry Corsten presents Gouryella, and more.
Read The Nocturnal Times' full interview with MaRLo during EDC New York 2016:
THE NOCTURNAL TIMES: You just finished your showcase at EDC NY for the East Coast debut of Dreamstate. How was your set?
MaRLo: The energy in that room was insane. I played at EDC last year, but I felt like people didn't 100% know who I was just yet. Now, it feels like a different vibe and the room was totally packed! You really notice it when you play your own tunes. If you play a set for a large crowd and you play tracks by somebody else and get a huge response. But when you play your on tunes and you get that response; that means that something is changing. It really blew my mind actually. I looked out there and I thought to myself, this is different and you can really feel the growth. It was truly amazing!
Do you have any must-play tracks that you find you like to include in each of your DJ sets?
MaRLo: Of course, I feel like I must play my own music and that's a priority for me. People that have come out to watch me play, I assume would want to hear my music. So for me, the big go-to tracks that have been my most successful tunes would probably be "Visions." I opened up with "Visions" today and it went very well. That's the excitement for me. When you work so long and hard in the studio and then have a chance to showcase your work for others; that's the most exciting part about this whole thing for me. It's easy to play a big classic hit—and I do that too, there's nothing wrong with that. But that's an easy way to get a response. There's a balance you need to have between crowd pleasing and showing off new stuff that you're into but nobody else really knows about just yet. If you can get away with that balance of the two, and they still work, that's when I think you're on to something.
What would you say are some of the biggest differences for your when playing an event or festival in New York versus the rest of the the US?
MaRLo: Well, I travel all over the world all the time. Last night I was in Toronto and last week I was in Houston and Seattle so, I'm constantly touring all over the place. You'd think that everything is completely different but, what I've realized is that there's one big similarity: People are coming out together to have a good time. They are going out with their friends or even by themselves to have a good time and lose themselves in the moment. So, that's the same no matter where you go. It may be a cliche, but music truly is universal; music is a universal language. I go to countries where people don't speak a word of English, but I still feel like we're communicating through music and that's a beautiful feeling.
Today during your Dreamstate set at EDC NY, there was a bit of technical difficulty with the sound cutting out for a few minutes. We're aware these things happen and it's totally out of your control but, how do you handle these types of situations when the first set of equipment cuts out, and then the backup set also cuts out?
MaRLo: It is out of my hands, but at the same time I totally understand that these mishaps can happen. I used to promote and run my own nights and my wife still does so I get 100% that things don't always run smoothy, things don't always work out. I think it comes down to how you handle it that makes a difference and how it's received by the audience. I think today, the New York crowd stayed and they waited the whole time that the power cut out. They didn't move, they didn't boo, they just stayed and supported. Big respect to them! I did my best to encourage them to let them know what was going on and communicate it. Again, this isn't even the fault of EDC or of anyone else because these types of things happen. There's just too much power running through the one system and mistakes and accidents happen. It would almost be like getting angry when the rain comes, but the rain comes sometimes and you can't control it. Of course, it's upsetting because you come there to do a show and you want to share your music, but it's like if you're playing sports and then it starts raining.
Have you and Jano had any time recently to work on your next collaboration as a husband and wife duo?
MaRLo: My release schedule is really full through the rest of the year so if we do another one it would probably be the end of the year or even early next year. We haven't started one yet because I've got about six or seven tracks signed right now, which will be coming out every six weeks.
Are all of these upcoming releases solo productions? Will they be released through Armada Music?
MaRLo: Yes, they will all be released through Armada. There's actually a guy here today named Piotr who I did a collaboration with and it's actually the intro track that I played in Miami, called "Magical." You guys are hearing it first: My new single to be released is called "Magical" and it's a collaboration with Piotr. I actually brought him out onto the stage today, while I was playing at EDC New York. I'm still working on a collaboration with Armin van Buuren as well as a couple of vocal tracks with some Aussie girls. The two vocal tunes feature Chloe and Emma Chat from Perth—and they're both incredible.
Would you say you plan on continuing to release singles or are there any plans for you to do an album?
MaRLo: I would love to do an album to be diverse and show a different side. But what I really want to avoid is doing an album that's heavily based on three or four big filler tracks. I don't want to do a filler album. I want to do an album because it's something that I was really feeling at the moment. And right now, to be honest with you, I'm touring like crazy and my focus is just the singles right now. I'd rather bring out quality singles than bring out 13 average tracks.
You don't really strike us as the cross-over kind of guy, but if you were to produce crossover or "mainstream" dance tracks, are there any vocalists or artists that you would love to work with?
MaRLo: Well for me, my brand just doesn't work like that. I don't distinguish between somebody with no name or with somebody that's huge. If I have the opportunity to work on a great song then the rest doesn't really matter for me.
Are there any artists or vocalists that you really like?
MaRLo: I really like Chris Martin from Coldplay and I'm a huge fan, but I don't think that he's within my reach at all. I'm also a huge fan of Lana Del Rey. If there was an opportunity to work with a big act like that and we sat down to make a good song, it doesn't matter to me if they're famous or if they're completely unknown. For me, I don't discriminate, but I also wouldn't do a track that I didn't like just because somebody is huge. If there's a great song and it's with a big artist, of course that would be a big honor for me, but don't think that I would appreciate the track any more or any less because of it. My focus isn't to become huge; my focus is to do what I love for the rest of my life. If it just so happens to work out that way then that's amazing. I just don't want to go back to working the jobs I used to work.
What kind of jobs did you have before you were traveling the world as a DJ?
MaRLo: Well, I used to work in ladies shoes, I worked in telemarketing, I worked as a shelf-stacker; I've done everything to pay my rent, while I was trying to make it as a DJ. What it comes down to: You've got to do the grind, you can't leech off other people, and you can't suddenly just expect money and fame. I think that should never be your focus. My dream from the start was to do what I love to do for the rest of my life and right now I'm living my dream.
EDC NY 2016 Returned to Citi Field With 80,000 Carnival-Goers, Top-Quality Production
For more information on MaRLo, visit marlomusic.com. Follow MaRLo on Facebook, Twitter, and Instagram.