The Nocturnal Times Exclusive Interview: Boombox Cartel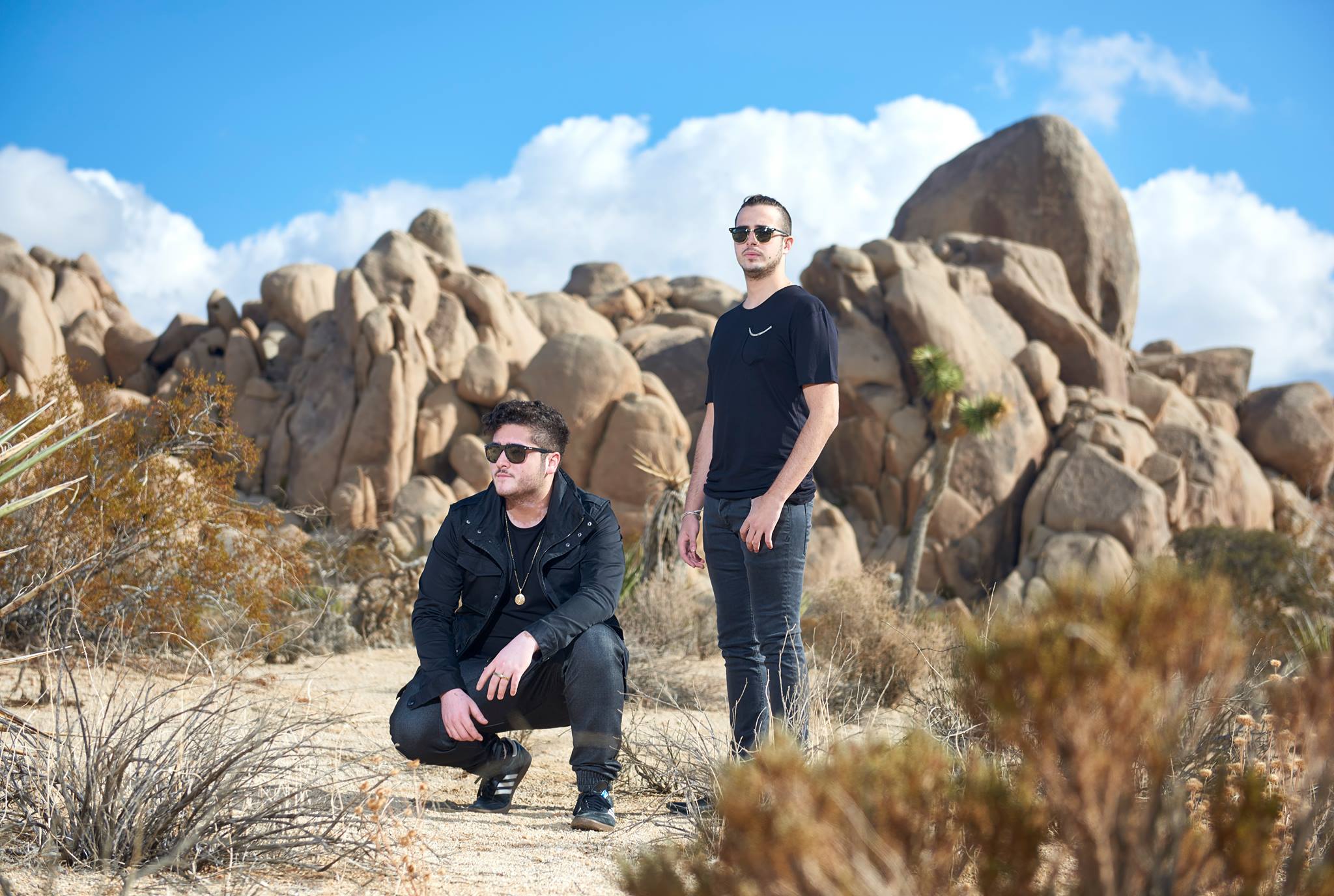 Familiarize yourself with dance music duo Boombox Cartel now because the breakout Los Angeles-based act has begun their rise to the top. The Nocturnal Times sat down with Americo Garcia and Jorge Medina of Boombox Cartel to discuss their early dance music exploration and influences as well as their favorite albums of all time.
Boombox Cartel will embark on an Australian tour, which is sponsored by the globally acclaimed Ministry of Sound. For a full listing of Australian tour dates, see below. The Nocturnal Times talks with Boombox Cartel about the release of their remix of NGHTMRE & SLANDER "Warning," which can be heard below. Garcia and Medina tell The Nocturnal Times of who they would like to collaborate with in the future and where they see Boombox Cartel five years from now in this Nocturnal Times exclusive.
The Nocturnal Times: How did you first begin your exploration of dance music? Who were some of your earliest inspirations?
Boombox Cartel: We used to listen to Indie rock & Punk rock and slowly transitioned into the electronic music world and some of our first inspirations were definitely Skrillex, Memorecks, Egadz, Madeon, Passion Pit, Chromeo… The list is endless!
TNT: What would you consider to be some of your favorite albums of all time?
Boombox Cartel: Third Eye Blind – A Collection, Jack Johnson – Sleep Through the Static, Kanye West – Late Registration & The College Dropout
TNT: In March, Boombox Cartel released your "Jamba" collaboration with Jackal on OWSLA. How did this track first come about and what can you share about your experience creating it?
Boombox Cartel: We started creating this song with Jackal when he first visited LA and we were very inspired & motivated to make something people could party to everywhere. We wanted to create something powerful and catchy. Mikey worked on Cubase and we are on Ableton since day 1 so had to bounce files back and forth for a few months, exports, synths, percussions & a bunch of stuff until we were convinced that we had created the ultimate party banger.
TNT: Boombox Cartel just announced a first-ever Australian tour. What can you share about what's to come on your upcoming tour?
Boombox Cartel: We're super excited and have no idea of what to expect which makes it way better. We'll be performing in Canberra, Perth, Newcastle, Sydney, Sunshine Coast & Brisbane. We've also heard Australians are crazy people so we can't wait to show them/have a good time with them!
TNT: You've just released a new remix of NGHTMRE & SLANDER's "Warning." How did this come to fruition and what can you share about your remixing experience?
Boombox Cartel: It was a fun challenge… we had to try something different since the original is basically untouchable! We had a hard deadline coming up for it and hadn't come up with anything solid enough to follow through with it. We tried about everything for it and then thought "Why not do some twerk-y stuff?"… We had 4 days to start, finish & turn in the remix and we had also never really messed around the 90-100bpm tempo range so it was really cool & fun to explore. We were beyond happy with the finished product!
TNT: What can you share about your recent Night Nation Run experiences?
Boombox Cartel: They have one of the hardest working teams we've ever had the pleasure to work with and you can feel how passionate everyone is about what they're doing. Working with them has given us a very warm family/brotherhood-like feeling and that's one of those feelings that you can't replace with anything.
TNT: If you had the opportunity collaborate with three vocalists, who would you choose and why?
Boombox Cartel: Megan James from Purity Ring, Lauren Mayberry from CHVRCHES & Lizzy Plapinger from MS MR. There's no specific reason why but the fact that they are super talented & we admire them a lot… And because that's as close as it gets to sounding like an angel.
TNT: Given the opportunity to play a back-to-back set with any DJ, who would you choose and why?
Boombox Cartel: DJ AM because that would be epic as fuck. (R.I.P <3)
TNT: Looking back at recent live gigs, what are some memories that stand out most?
Boombox Cartel: It's super awesome how people react to our unreleased music. Makes us feel very positive about our future releases!
TNT: What's to come in the near future for Boombox Cartel as far as upcoming gigs or releases?
Boombox Cartel: Besides the Australian tour, we have a the rest of our shows with Night Nation Run throught out the year, some other US dates in June including The Riot Room in Kansas City, Webster Hall in NYC & The Loft in Minneapolis and more TBA. As far as releases we'll keep putting out quality music.
TNT: Where do you see Boombox Cartel five years from now?
Boombox Cartel: We could say we'll be producing for the biggest artists in the game, getting Vegas residencies, world tours, unlimited taco supplies and all that jazz, but non of that will come around if we don't grind our way up. As long as we keep making the music that we love and the fans keep enjoying it and supporting it great things will happen.
For more information on Boombox Cartel, visit boomboxcartel.com. Boombox Cartel is Facebook and Twitter.