Bloody Beetroots' Sir Bob Cornelius Rifo to Release SBCR & Friends, Vol. 1 on Dim Mak Records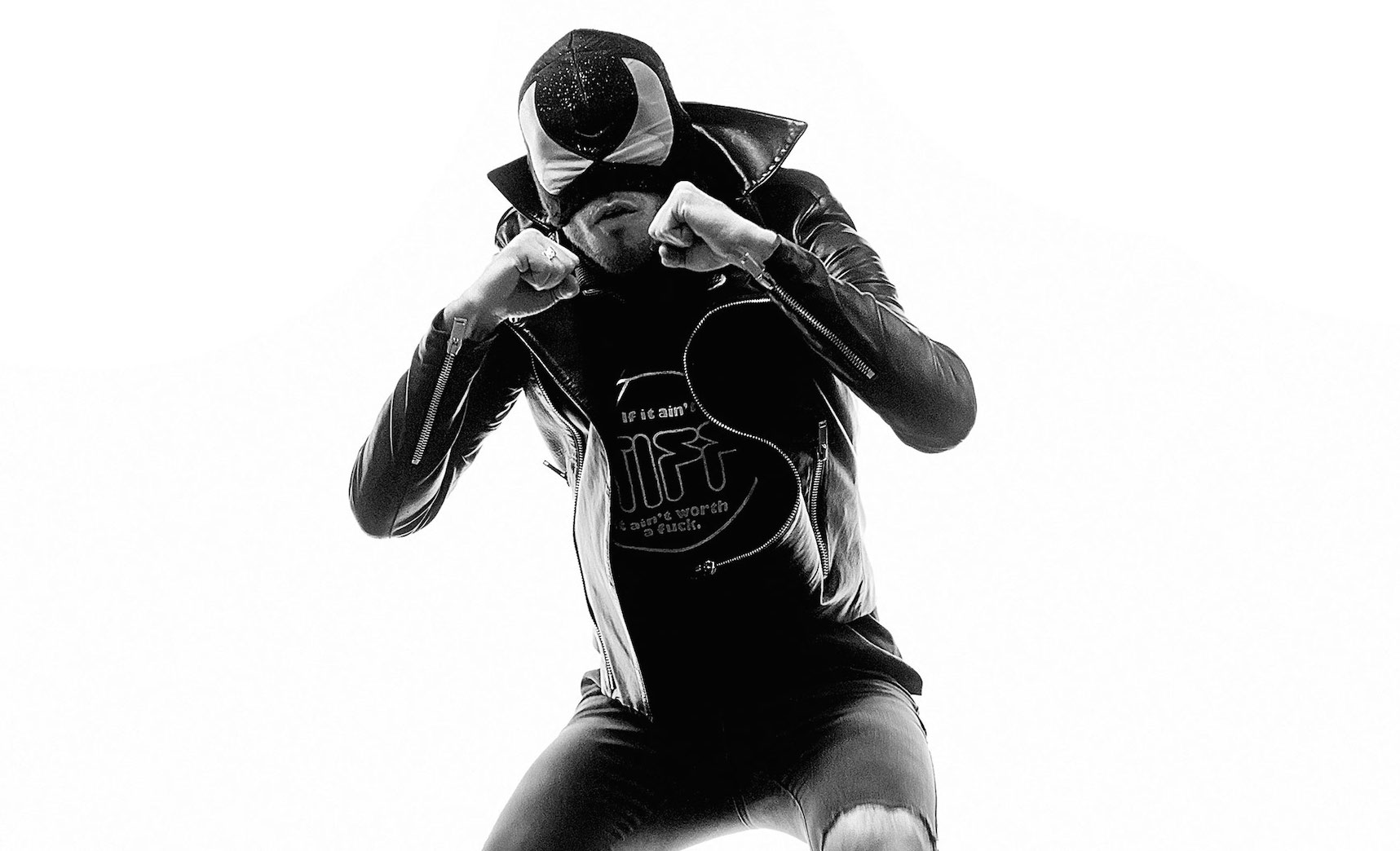 Dance music legend Sir Bob Cornelius Rifo of The Bloody Beetroots will unravel his latest DJ-driven production moniker, SBCR. Releasing SBCR & Friends, Vol. 1 on March 17, 2015 through Dim Mak Records, Rifo will unveil the inaugural EP, which is full of new collaborations and productions.
The six-track EP includes an array of Sir Bob's signature sound as well as a number of surefire classic collaborations. Teaming with Italian producer Razihel on "Wrong," which starts off the EP, the mesmerizing opener will immediately enrapture the listener.
Progressing into collaborations with the Philadelphia-based Moon Beam on "Vector," and Razihel once again on "Ape's Gun." Taking things back to the classic Bloody Beetroots sound, Rifo's new original "The Grid" will quench the thirst of Beetroots fan base.
Sir Bob Cornelius Rifo will celebrate the release with an official record release party, which is slated for Tuesday, March 17 at No Filter in Los Angeles. No Filter has become Los Angeles' favorite pop-up party, providing a no-frills nightlife experience free from velvet ropes and the glitzy excess of clubbing culture.
Fans in New York can attend the SBCR release party at Webster Hall on Friday, March 20 during Girls & Boys night. Additionally, SNCR will also take part in the annual Dim Mak stage at famed Tomorrowland in Belgium.
SBCR & Friends, Vol. 1
Tracklist:
1) SBCR & Razihel 'Wrong'
2) SBCR feat. Moon Bounce 'Vector'
3) SBCR & Razihel 'Ape's Gun'
4) SBCR & Elisa Bee & His Majesty Andre 'Blush'
5) SBCR 'The Grid'
6) SBCR feat. Moon Bounce 'Vector' (Instrumental)
Listen to "The Grid" here:

Tour Dates:
Sat March 14:  Pacific Coliseum, Vancouver, BC
Sun March 15: Observatory, Santa Ana, CA
Tue March 17: No Filter, Los Angeles, CA
Fri March 20: Webster Hall, New York, NY
Thu March 26: Dim Mak Miami Beach Party @ Nikki Beach, Miami, FL