Nocturnal Times Exclusive Interview: Super8 & Tab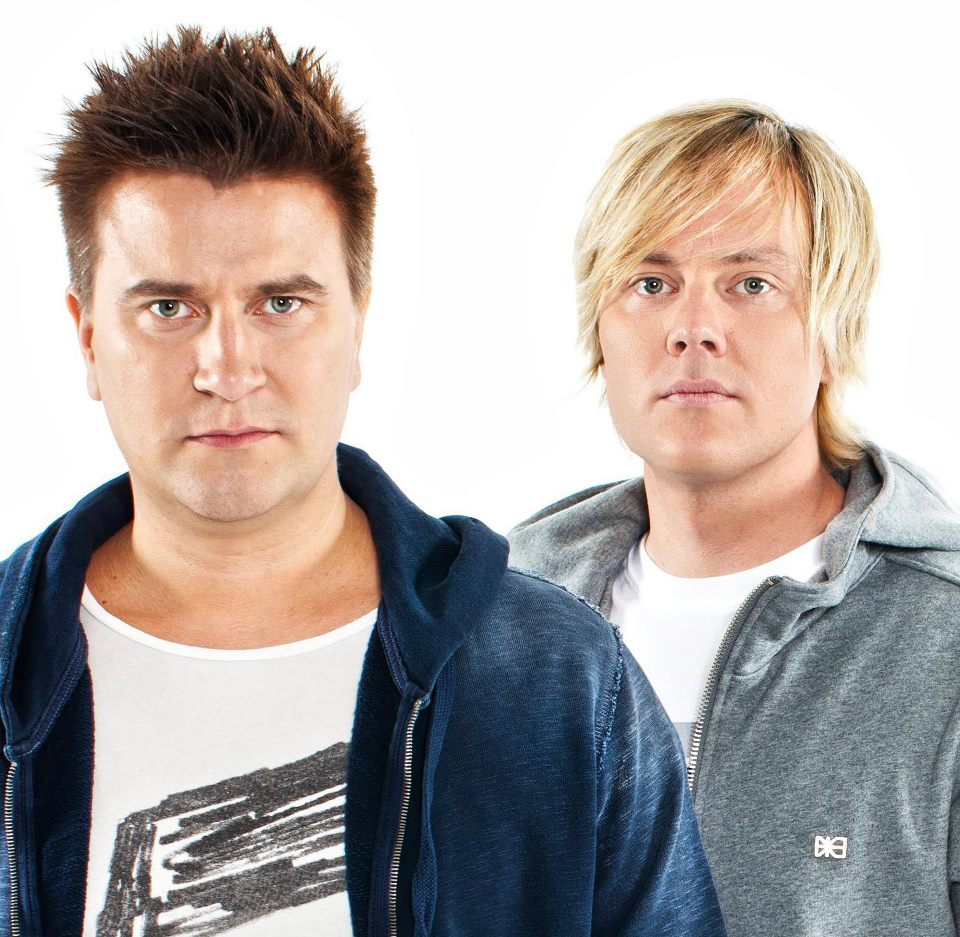 Taking time out of their busy schedule to catch up on their latest endeavors, Finnish DJ and production duo, Super8 & Tab, reveal the latest about their new album, world tour, and past and future collaborations.
The Anjunabeats recording artists released their latest studio album, Unified, on the label in October 2014. The album's leading singles saw support from a slew of DJs and producers including Tiesto, Above & Beyond, Cosmic Gate, Markus Schulz, Judge Jules, and many others.
Super8 & Tab recently released their "Rubicon collaboration with 7 Skies, which is also included on Unified. "Rubicon (The Remixes)," which was released on February 16 through Anjunabeats, includes new renditions from Jaytech, Orkidea, and Yotto.
Discover which artists Super8 & Tab hope to collaborate with in the future, the album making process for Unified compared to Empire, and what's to come in the future for the pair, only in our new Nocturnal Times exclusive interview with Super8 & Tab.
The Nocturnal Times: It's great to have the opportunity to catch up with Super8 & Tab once again! What has the last month consisted of for you guys?
Super8 & Tab: We've been on our Unified Album tour. We visited USA quickly around NYE. It was great to be back to Avalon LA and Pacha NY again as well as to do a gig in St. Louis. Good gigs packed with good people!
We also did our second club tour in Australia in 9 months. Australia is always lots of fun as we always have change to have some free time too and in Australia the weather is always nice and there's lot to do.
TNT: Super8 & Tab's latest studio album "Unified" was released in late October 2014 via Anjunabeats. How would you say the album making process differed from your last album "Empire"?
S8&T: This time we wrote all the vocal tracks before working on production at all so we could just concentrate writing strong music. We also recorded all the vocals in our studio so all the artists featuring on the album visited our studio in Finland – also many non-vocalist artists like BT and 7Skies came to our studio.
TNT: In what ways was the "Unified" album making process similar to "Empire"?
S8&T: We worked mostly with the same vocalists Julie Thompson, Jan Burton and Alyna because we know how they work and how to squeeze that last drop out of them.
TNT: You worked with BT on "Aika." What can you share about your collaboration with such a musical icon?
S8&T: It was the most intense studio session we ever had and probably will ever have. We worked 18 hours straight and the song just kept on evolving the whole time. You know, usually after 8 hours your creative power just ends, but not with BT. The energy in the studio was immense.
TNT: You once again collaborated with the talented Julie Thompson, what could you share about working alongside Julie? Do you have any input in the song writing and lyrics on vocal tracks?
S8&T: We worked once again with Julie because it's so easy to work with her and she's really nice and fun person. We also seem to share quite similar taste in music so it makes it even easier.
We write music all in the same room bouncing the ideas around so yes we have quite good amount of input in writing apart from lyrics which we let her take care of as she's native in English. Although she's really good listener so she takes our opinions in to account too.
TNT: Certainly understandable that it's hard to pick a favorite but, is there one particular song from "Unified" that is your personal favorite and why?
S8&T: No Frontiers is probably our favorite. It was in the making so long and we believed in to it all the time. It started years ago from small chord progression and after testing couple of different vocalist Julie came to our studio and we wrote and recorder the final vocals.
TNT: If you had the opportunity to collaborate with any DJ or producer on your next album (that you haven't worked with yet), who would you choose and why? Which vocalist would you choose?
S8&T: We've said this in many interviews before and let's say it again. Andrew Bayer would be nice to work with. He has put some fresh air to today's modern trance, but Axwell could be really interesting to work with too. He's been able to put out great music year after year. At the moment we are interested to find some new talents with fresh voices to work with.
TNT: What can fans expect in the coming from months Super8 & Tab? Can you share any news regarding pending remixes or productions, or upcoming tour dates?
S8&T: We just released remixes from Yotto, Jaytech and Orkidea for "Rubicon," which itself did really well on charts and was one of the highlights of Above & Beyond Group Therapy 100 in Madison Square Garden.
Also next cut "Patience" from the Unified album will be out in April as well as our remix for Cosmic Gate. We have also some North American tour dates planned for March, May and July so there's something to wait for!
For more on Super8 & Tab visit http://www.super8andtab.com.