Pete Tong to Release 'All Gone Pete Tong & Gorgon City Miami 2015' on Defected Records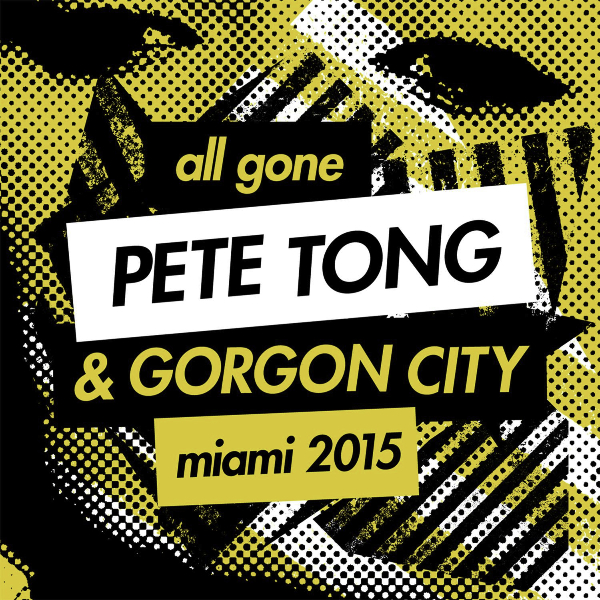 Pete Tong teams with Gorgon City to present a two-disc 'Miami 2015' compilation. Set for a March 22, 2015 release on ITH/Defected Records, the stunning double-disc features an array of new house jams, techno, and electronica from some of the world's greatest producers and DJs.
From new productions and remixes from artists such as Royskopp & Robin, MK, Dusky, Daniel Avery, and Maceo Plex, the collection of tunes on this compliation is sure to satisfy each listener.
It's no wonder the influential Pete Tong chose to work alongside the UK house producers Gorgon City. Continuing the blur the lines between underground and mainstream dance music, Gorgon City are behind their UK success "Ready For Your Love."
"Gorgon City are at the cutting edge of a fresh new sound on the dance-floor that's been cultivated in the UK but is now ready for the world at large," says Pete Tong. "They have successfully traversed commercial success at home whilst sticking closer to their warehouse and street roots when performing as DJs. Following closely in the footsteps of Skream who partnered with me on the 2013 release, Gorgon City have delivered a spell blinding mix of underground basslines and killer vocals. Get it on repeat!"
The 2-disc ensemble will also include two brand new and exclusive productions from Gorgon City, "Sky High" and "The Terminal."
Releasing just in time for Miami Music Week 2015 and WMC 30, All Gone Pete Tong & Gorgon City Miami 2015 is the latest collection in the acclaimed All Gone series. The notorious All Gone Pete Tong Miami Pool Party will return for its 8th year at WMC on Thursday, March 26 at the Surfcomber Hotel.
Tracklisting:
CD1 – Mixed by Pete Tong
01. Missing You – Icarus
02. Johannes Brecht – Another World
03. Matt Tolfrey feat. Kevin Knapp – All About You (Vox)
04. Elderbrook – How Many Times (Andhim Remix)
05. Mat.Joe – Light Up
06. Franky Rizardo – Heater
07. Jonas Rathsman – Wolfsbane
08. Kidnap Kid – Fall
09. Joel Mull – The Last One
10. Guy Gerber & Puff Daddy – Indian Summer
11. Karin Park & Pandora Drive – Hurricane (Booka Shade Remix)
12. Röyksopp – Sordid Affair (Maceo Plex Remix)
13. Luca Guerrieri – Harmony (Original Mix)
14. Pete Tong & Kingstown – I Lost My Mind
CD2 – Mixed by Gorgon City
01. Gorgon City – Sky High
02. ZDS – The Bleeps
03. Human Life & Anabel Englund – El Diablo (Mia Dora Remix)
04. Coyu & Ramiro Lopez – 1, 2, 3… Fire! (Bontan Remix)
05. Gorgon City – 6am
06. Jimmy Edgar – Decalcify
07. Gorgon City – The Terminal
08. Traumer – Cyclo
09. Gorgon City – Imagination (Weiss Remix)
10. James Barnsley – Acid Tambourine (Original Mix)
11. KANT vs. MK – Ey Yo
12. Dusky – Yoohoo
13. Locked Groove – Enigma (Scuba's Warehouse Mix)
14. Beesmunt Soundsytem – Amsterdam 808
15. Hauswerks – You Make Me Feel
16. Jesse Rose & Trozé – Chocolate (Original Mix)
17. Röyksopp feat. Robyn – Monument Dance (Marcus Marr Dub)
18. Daniel Avery – Water Jump (Album Version)