Summer Set Music and Camping Festival Brought Fifth Edition to Wisconsin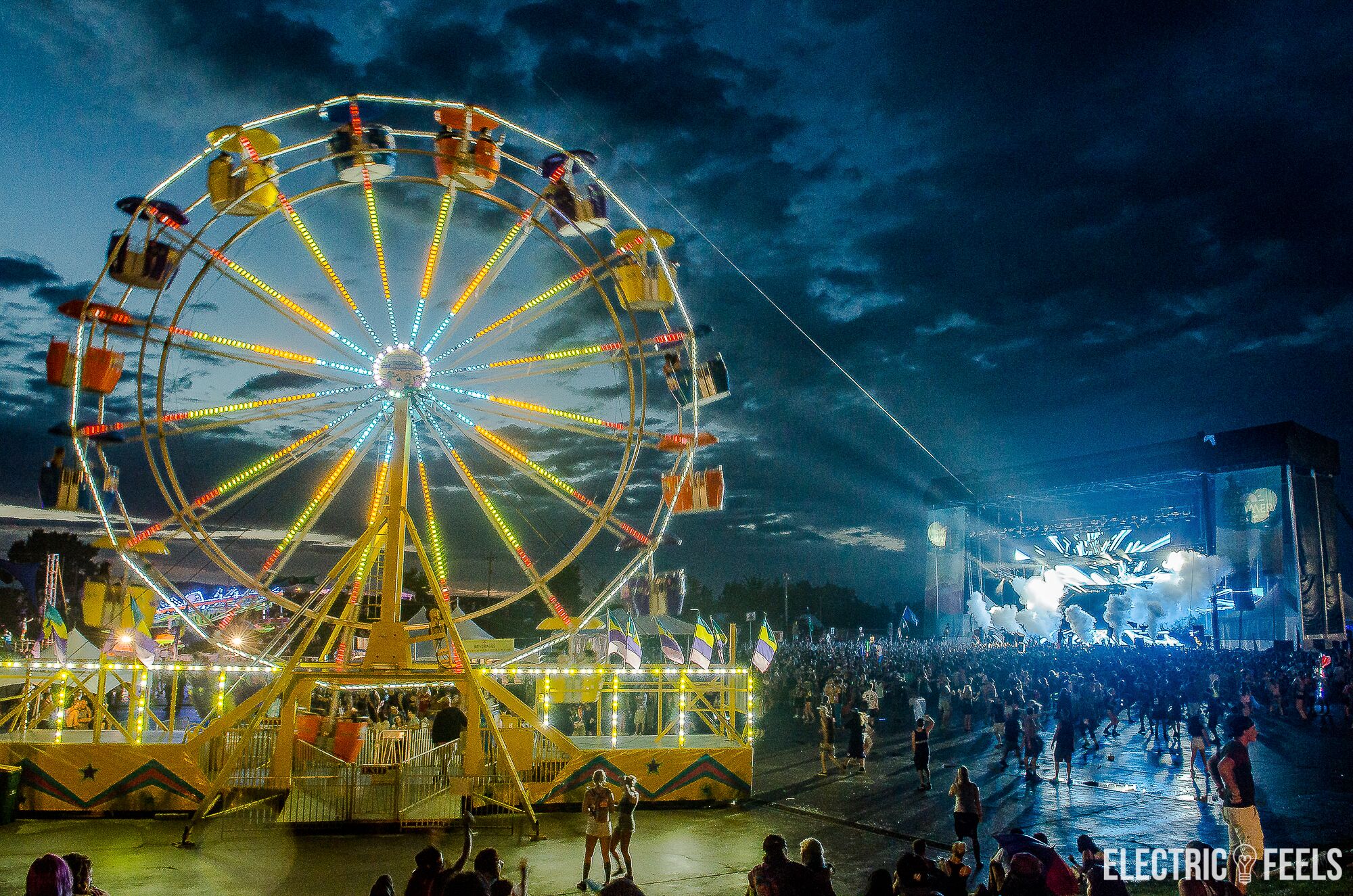 Summer Set Music and Camping Festival returned to Somerset, Wisconsin for its fifth annual edition and delivered a stellar lineup, unique camping experiences, and plenty of surprises to keep Summer-Setters constantly wanting more.
Summer Set Music and Camping Festival was by no means the last festival of the season, however, it was how tens of thousands of party-goers chose to spend their final weekend before returning to school or even just the mundane routine of everyday life. Featuring a 3-day celebration of everything we love about summer; including a unique blend of artists across multiple stages, camping in a gorgeous Wisconsin setting, partying until 3 am, tubing down the Apple River, and much more, Summer Set 2016 reminded all of us of why we work so hard to be able to attend such magical events.
Each day was incredibly diverse and kept attendees entertained and on their toes. Day one included acts from artists including Tory Lanez, STS9, Mija, Flux Pavilion, Steve Aoki, Chance the Rapper, and many more.
After many festival performances over the summer and just before the release of his debut album, "I Told You", Tory Lanez delivered a high energy performance and performed many of his new songs including singles "LUV," "Say It," and his own remix of "Controlla" by Drake.
Chance the Rapper closed out the main stage on night one in a soulful and groovy way, alongside his very own band, "The Social Experiment". The Social Experiment added a whole new layer of funk to the soul-driven rap songs of Chance. Chance performed many songs off his latest mixtape, "Coloring Book", which dropped in May 2016, including singles "Blessings," "No Problem," and "Angles." The mixtape included features from Kanye West, Young Thug, Justin Bieber, and many more.
Day one concluded with an after party at The Grove stage featuring Mija and Zhu. Zhu released his debut album, "Generationwhy," last month, and performed a number of singles from it including "In the Morning," "Working For It," and "Palm of my Hand." He also included hits from The Nightday EP including "Cocaine Model" and Grammy-nominated hit "Faded." Zhu's sexy and mysterious yet dance-y vibes were the perfect way to end day one.
Watch the day one video recap here.
Day two featured performances from Illenium, Black Tiger Sex Machine, Infected Mushroom, Autograf, Cherub, Grimes, Hippie Sabotage, Flatbush Zombies, Alison Wonderland, Atmosphere, Bassnectar, and more.
Atmosphere performed an uplifting and feel-good show on the same day their new album (Fishing Blues) was released. Along with many singles performed off this album, they included tons of classics including "Trying to Find a Balance," "The Woman With the Tattooed Hands," and "The Best Day."
2016 has been a huge year for Bassnectar with the release of his latest album, "Unlimited", as well as the debut of his very own two-day festival, "Basscenter." Bassnectar threw down a super heavy set, complete with fire and fireworks displays and closing out with mega-filthy dubstep single "Shampion Chip" off "Unlimited". Nectar's set was the perfect way to close out the main stage after an epic day two.
Night two concluded with an after party featuring Illenium and Jauz. Both artists carried the energy late into the night and brought their own unique sounds to the table, and Jauz stayed true to his motto, "music has no boundaries," as he seamlessly blended a number of diverse musical categories from all genres of EDM, hip-hop, and rock. He also performed his much-loved mid-tempo original "Feel the Volume" and his own remix to "Hella Hoes." Cherub and Autograf also performed surprise pop-up sets in the VIP camping area.
Watch the day two video recap here.
The lineup for the final day of Summer Set included NGHTMRE, Gramatik, Marshmello, Logic, Skrillex, and more.
Marshmello came to light in early 2016 and has gained massive international recognition from his remixes of Zedd and JackÜ as well as his still unconfirmed identity. Marshmello played on main stage at Summer Set and drew one of the largest crowds I saw for the whole weekend while performing singles "Keep it Mello," "Alone," and "Magic" featuring Summer Set artist Jauz.
Grammy award-winning dubstep king, Skrillex, closed out Summer Set 2016 with a massive, ultra high-energy performance featuring classic hits "Kyoto", "Bangarang," "Cinema," "Scary Monsters and Nice Sprites," as well as a number of newer songs from Jack Ü and his latest single, "Purple Lamborghini",  created in collaboration with Rick Ross.
Watch the day three video recap here.
Summer Set Music and Camping Festival is definitely an event to watch for the 2017 festival season. For more information about Summer Set Music and Camping festival, visit summersetfestival.com.
Photos courtesy of Electric Feels, and Summer Set Music and Camping Festival