Deadmau5 "Strobe" Gets Official Remix Pack For 100th Mau5trap Release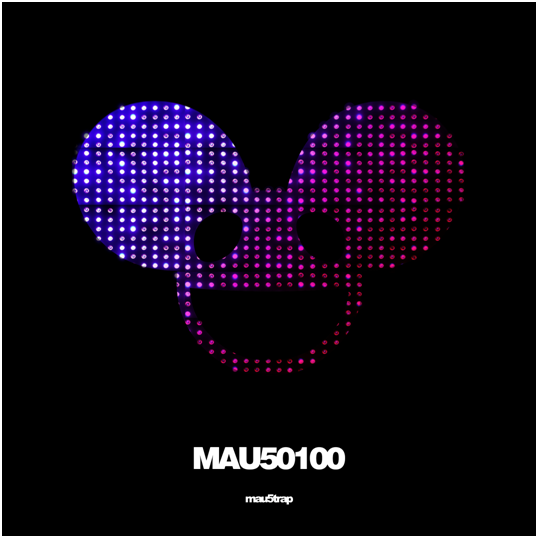 After many years of laying ambiently in the spotlight, the Deadmau5 classic "Strobe," is back again with the latest remix pack from the Mau5trap label
For the 100th label release on Mau5trap, "Strobe" makes another comeback with five varied remixes by a truly eclectic set of proven artists. The members of the 'Mau50100' release are Feed Me, Com Truise, Dimension, Lane 8, and ATTLAS. The collective whole of the crew dubbed to make personal renditions to such an iconic track, is as diverse as it is truly impressive with this quality example of new touches on old classics. Seven years after the original release of "Strobe," check out the fresh 2016 releases.
To no surprise fellow-veteran producer Feed Me provides one of the standout tracks in the entire pack. He chose to keep many of the same elements of the Deadmau5 original in regards to melodies, synths, and instruments; but still added just the right amount of liquid bass and rising backdrops. The Com Truise remix puts a 80s type disco-punk spin on "Strobe," with the resonating melody not making its appearance until well in to the track. The original and Com Truise retro-bass mesh, and seem to melt you down for a hypnotizing journey of a remix.
Following the bass wavelength, comes Dimension and his drum n bass remix. Regardless if you're a fan of this genre or not, the Dimension remix to "Strobe" is certainly a must listen to. It makes sense when you think about it, the cooling drop of a drum n bass track via Dimension and the "Strobe" instrumental coming to fruition simultaneously. It's a match-made in heaven, that's the perfect addition of edgy bass to the otherwise gently perfect "Strobe."
The last two artists bearing the some of the most similar styles to Deadmau5 from the collective group, Lane 8 and ATTLAS, wrap up the pack in good spirits. Right off the bat you can't help but smile at the Lane 8 instrumentals from the very beginning of his remix. Making it loud and clear who was the producer behind this one. He truly made it his own version of Deamau5's "Strobe," changing the original production to match his own style, instead of putting the emphasis on adding new elements. Lane 8 stays true in this progressive feel good remix.
The new Mau5trap prodigy, ATTLAS, gets you in a very far off feeling with his galactic build up to "Strobe." A techno bass-line and alarming synth don't stray far enough and cross the line from the original meaning and sound found in the iconic track. The newly-famed producer made the boss proud with this one.
Listen to all the remixes below on the official 'MAU50100' releases:
Follow Deadmau5 for more information regarding him and the Mau5trap label on his Twitter, Facebook, and Instagram.