The Chainsmokers Feat. Halsey Release "Closer" Remixes From Shaun Frank, R3hab, Wuki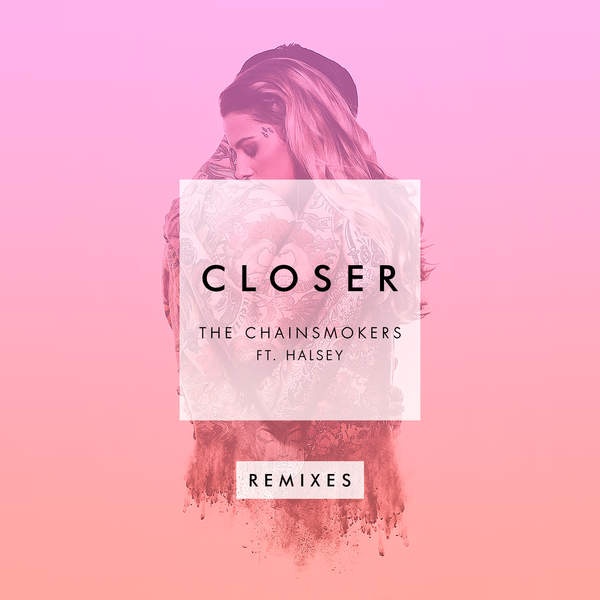 The Chainsmokers feat. Halsey, "Closer," sees new remixes from Shaun Frank, R3hab, Wuki, and Robotaki
Having released two of the biggest tracks of the year, The Chainsmokers are back at it again—and this time they're getting by with a little help from their friends. The new remixes of "Closer" explore several different EDM sub-genres through various forms of interpretations.
Shaun Frank's "Closer" variation is emotion-packed and full of uplifting, inspiring chord progressions, while the bassy Wuki rendition contains breaks and pulsating drops. R3hab steers away from his signature big room sound on his "Closer" remix, while Robotaki slows things down with his wavy rendering.
Drew Taggart and Alex Pall—better known as The Chainsmokers—have topped the Billboard Hot 100 Chart for three consecutive weeks with "Closer"—and now there are four new remixes released of the 2016 smash. Basking in their newfound success, the pair also graced the cover of Billboard magazine this month. In the cover story, Alex and Drew discussed their scrutinized live performance at the MTV Video Music Awards with Halsey.
Stream "Closer (Remixes)" EP on Spotify:

"Closer (Remixes)" is available on iTunes, HERE.
For more information about The Chainsmokers, visit thechainsmokers.com. Keep up with the guys on social media and follow them on Facebook, Twitter, and Instagram.