Space Laces Presents Debut EP 'Overdrive' on Never Say Die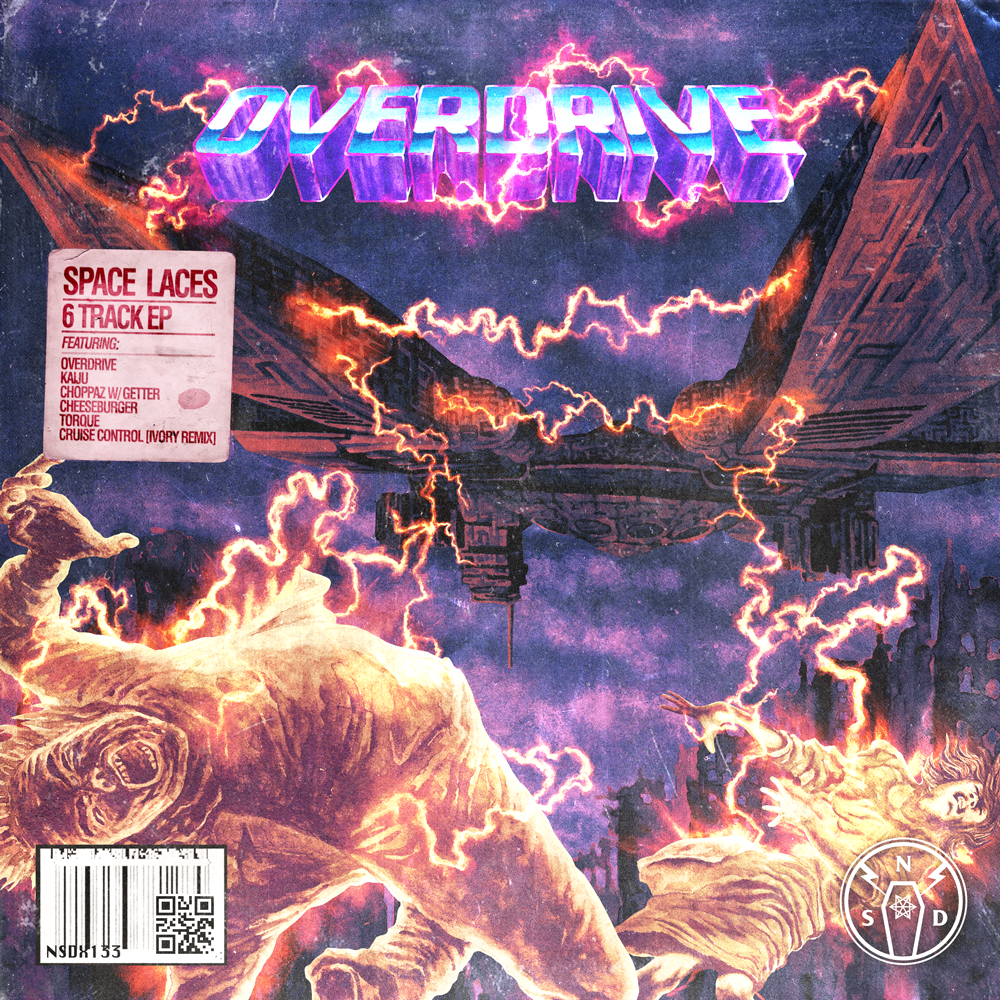 With 2018 transforming into his biggest year yet, Ian Slider also know as Space Laces seems to be successfully embarking on his largest solo journey to the top of the electronic music charts. Following an array of striking music releases including his Beatport #1 singles "Rumble" with Excision and "Torque", and bass-house track "Kaiju", Space Laces finally presents his first official EP 'Overdrive', out now on Never Say Die Records.
Known for endless originals such as "Digital Gangsta", "Throwing Elbows" with Excision, and "Fang Banger" with Bro Safari, Space Laces thrives to keep his versatile sound gearing on 'Overdrive'. His latest EP features 4 new tracks, including a collaboration with Getter on "Choppaz", previously teased single "Cheeseburger", a remix of "Cruise Control" from Never Say Die talent IVORY, and what ideally depicts the EP's title and is predicted to be one of this summer's hottest festival anthems, "Overdrive". Just in time for the flaming hot summer season to begin, Space Lace's fire EP 'Overdrive' is out now on all digital streaming platforms!
'Overdrive' EP Tracklist:
01. Space Laces – Overdrive
02. Space Laces – Kaiju
03. Space Laces & Getter – Choppaz
04. Space Laces – Cheeseburger05. Space Laces – Torque
06. Space Laces – Cruise Control (IVORY Remix)