Sonic Bloom Returns to Colorado With 12th Annual Installment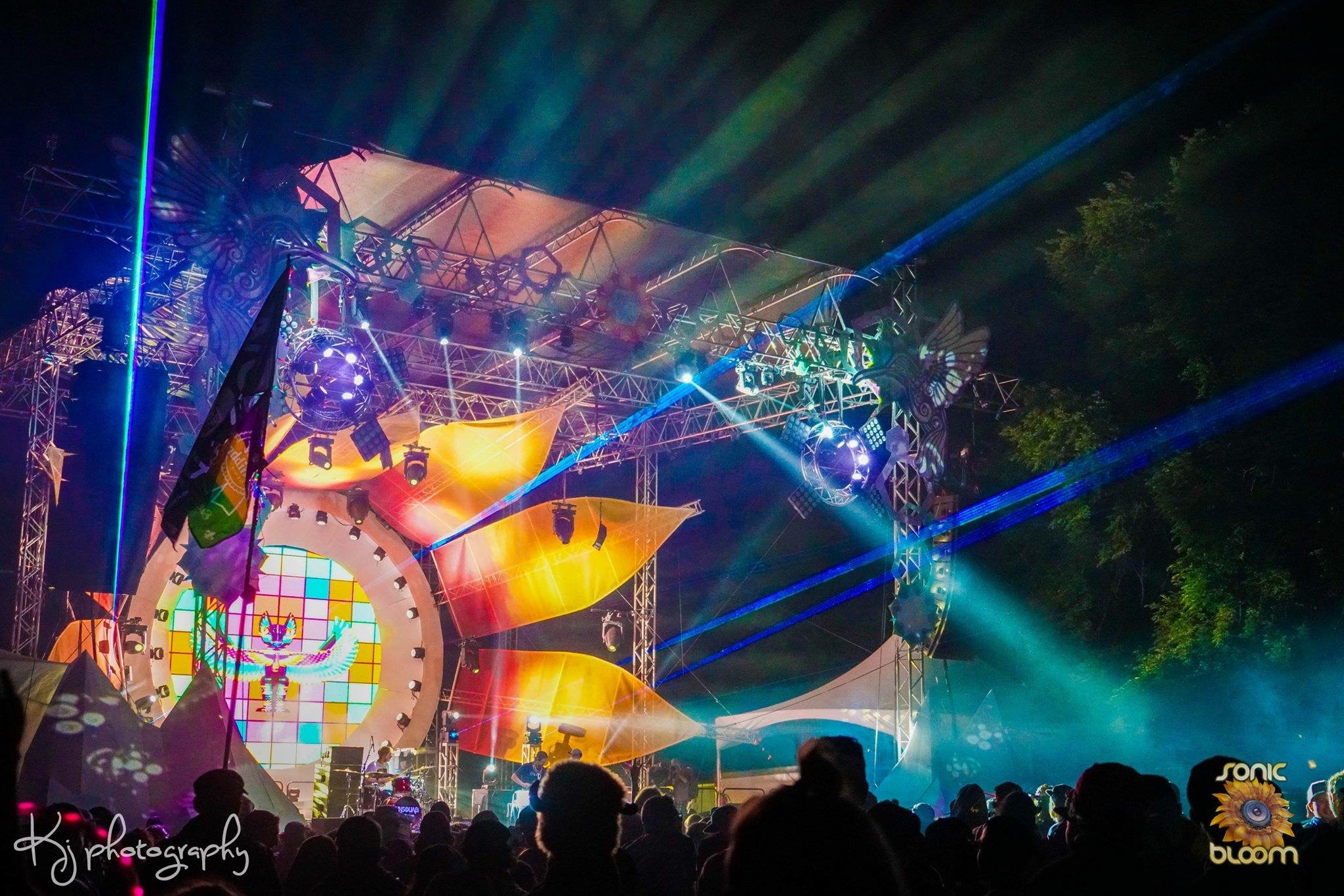 Sonic Bloom, Colorado's premiere electronic music and camping festival, will return to Hummingbird Ranch this June 15-18 for its 12th annual installment.
Sonic Bloom is an annual electronic music and camping festival held over the Summer Solstice at the beautiful and sacred Hummingbird Ranch, located two hours south of Denver, Colorado. It was started in 2005, unifying a cast of some of the world's most electrifying musicians, performers, visionaries and artists. Sonic Bloom is an "inspiring showcase of the best of Colorado's vibrant live and electronic music scene and is at the forefront of the transformative festival movement." In 2012, EDM publication Magnetic Magazine named the event "Colorado's premiere electronic music festival."
Watch the 2016 recap video here:

Sonic Bloom offers an array of daily classes and activities to educate people of all ages, packed with diverse speakers and workshops to enhance the creative and physical well-being of festival goers. Yoga, meditation, science, dance, massage, art, performance, sound healing, and many more modalities expand the experience and practices of the participants, children, and adults alike, in their daily lives. The festival features huge and awe-inspiring art installations, the largest Funktion-One sound system in Colorado, a kid zone, live painters, movement and yoga classes, guest speakers & workshops. Workshop and speaker lineups have yet to be announced.
In 2017, Sonic Bloom will be introducing the  "Sonic Bloom Academy", which be holding four distinct tracks – Music Production, Visionary Art, Movement Arts & Permaculture.  The Academy will weave these through shared meals, evening celebration, and emergent collaborations into a holistic, interconnected toolbox of skills and training to empowered ( participants in reshaping their lives and the world. The Academy will take place June 13-16 at Hummingbird Ranch. Sonic Bloom will also be introducing the Permaculture Design Plan, which is aimed at truly transforming Sonic Bloom into a Positive Impact Festival. They have teamed up with two cutting-edge organizations already doing the work of bringing the transformation in "transformative festivals" into the very way we live and interact with our ecology, the land, and one another – GaiaCraft and the Permaculture Action Network. More information can be found here.
Over the years, Sonic Bloom has remained true to experimental electronic music and jam band lineups. Notable artists that have performed include Bassnectar, Tipper, Eoto, STS9, Shpongle, The Polish Ambassador, Zilla, Bonobo, Ott, Thw Glitch Mob, and more. The 2017 lineup has yet to be announced.
General admission 4-day passes are $188 and include free walk-in tent camping. Car camping is available for an additional $99, and regular parking is $44. VIP 4-day passes are $400 and include free parking, Early Access to the Festival Site, VIP Reserved Car Camping OR Walk-In Tent Camping w/ VIP Parking, Access to the VIP Lounge, 3 Meal Tickets, 6 Drink Ticket, 2017 Sonic Bloom T-Shirt, 2017 Sonic Bloom Poster, 2017 Sonic Bloom Bandana, 2017 Sonic Bloom Pin and a VIP Laminate. All ticketing information can be found here.
Stay up to date with the latest Sonic Bloom news by visiting sonicbloomfestival.com, or on Facebook and Twitter.