Solarstone Releases 'Pure Trance Volume VI' With Robert Nickson, Factor B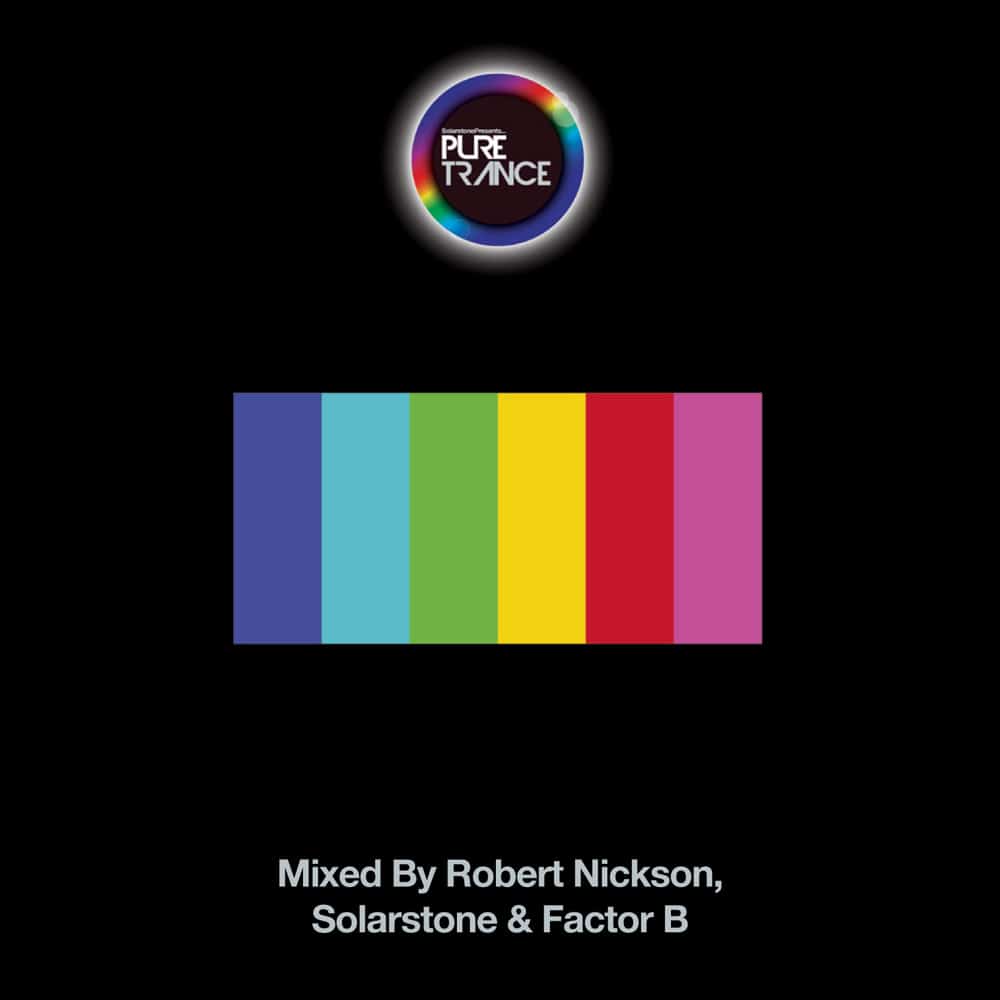 Richard Mowatt, also known by his stage name Solarstone, presents his latest Pure Trance Volume VI album and continues on his legacy of producing nothing but uplifting trance sounds to listeners worldwide. When the UK born trance fanatic began this initial project six years ago, his intentions were to guarantee mixes filled with purely classic trance sounds and portray his passion for this beautiful electronic dance music genre. Six years later, the sixth edition of Pure Trance does exactly that.
Past volumes of Pure Trance have featured exclusive mixes of noteworthy and affiliated trance names such as Giuseppe Ottaviani, Bryan Kearney, Orkidea, Gai Barone, Sneijder, and Forerunners.' Out a few weeks back on October 27th, this year's volume encompasses mixed productions from the collaboration of Solarstone himself, Netherlands based trance-enthusiast Robert Nickson, and Australian rising producer Factor B. The focal point of this album was for its featured tracks to flow smoothly into "trance purity," and the time has come for listeners to preach to its melodic trance choir.
For all trance followers out there, the album's vibrant sounds will spark that inspirational feeling in our souls that the transcendental genre tends to do so. Pure Trance Volume VI reels in similar sounds to those of past album mixes, as well as those of associated trance labels such as Aly & Fila's FSOE,  Armin Van Buuren's Armada Music, and Tiësto's Black Hole Recordings among many others.  Through productions such as these, Solarstone has been successfully progressing a pure trance movement and aiming to keep the genre true to its traditional roots. If you're up for some mind-cleansing and transparent trance sounds, Pure Trance Volume VI is out now, and its exclusive tracks featuring some of the most substantial names in trance will not disappoint.
Pure Trance VI track listing:
David Forbes presents Hal Stucker – Monolith
02. Slam Duck – Mercury II
03. Matter – The Bends
04. Forerunners – Just For A While
05. Tencode – You'll Never Know
06. Three Drives – Barracuda
07. RNX – Atoms
08. Gai Barone – Shiny
09. Lostly – Roam (Instrumental)
10. Andromedha – Why We Fall
11. David Broaders – Rumspringa
12. Basil O'Glue – The Promise
13. Martin LeBlanc & Nick Silvestri – Turning The Tide
14. Tim Verkruissen & Monoverse – While The City Sleeps
15. Stargazers – Arrival
16. Robert Nickson – Somewhere In Spacetime
01. Solarstone – A State Of Mind (Mike St. Jules Interstellar Mix)
02. Outer Pulse – Vixen (Pt. I)
03. Raz Nitzan & Moya Brennan – Find The Sun (Solarstone Remix)
04. Peter Steele – Renaissance
05. Danny Eaton – Concentration
06. Andain – Summer Calling (Acapella)
07. David Broaders – Swelter
08. Eco – The Lonely Soldier (Solarstone Pure Mix)
09. Solarstone & Alex Karweit – Choosing His Angels (Club Mix)
10. Active Lab – Nuclei
11. Future Disciple – Jinka Blue (Solarstone Pure Mix)
12. Corin Bayley – Crowd Vision
13. BT & JES – Every Other Way (PureNRG Remix)
14. Vince Schuld – Altered Nature
15. Solarstone & Indecent Noise – Querencia
16. System F featuring Armin van Buuren – Exhale (Elucidus Bootleg Remix)
01. Neptune Project – Proteus (Factor B Intro Edit)
02. Activa – Meridian
03. Cold Blue – Speed Of Life
04. TrancEye – Illusion
05. Allan Morrow – When They Are Gone (Factor B's Piano Edit)
06. Factor B – Invidius
07. The Noble Six – Black Star
08. Solarstone & Scott Bond – Red Line Highway (Factor B's Back To The Future Remix)
09. Lostly – Colourways
10. Solis & Sean Truby pres. S&ST – Coastal Route
11. Factor B – Liberator
12. Gai Barone – Lost In Music (Will Rees Remix)
13. Sholan & F.G. Noise – Broken Star
14. DJ T.H. featuring Robin Vane – Just For You (Factor B's Piano Edit)
Order Pure Trance VI, here.