Slander Took On The Ritz Ybor in Tampa, FL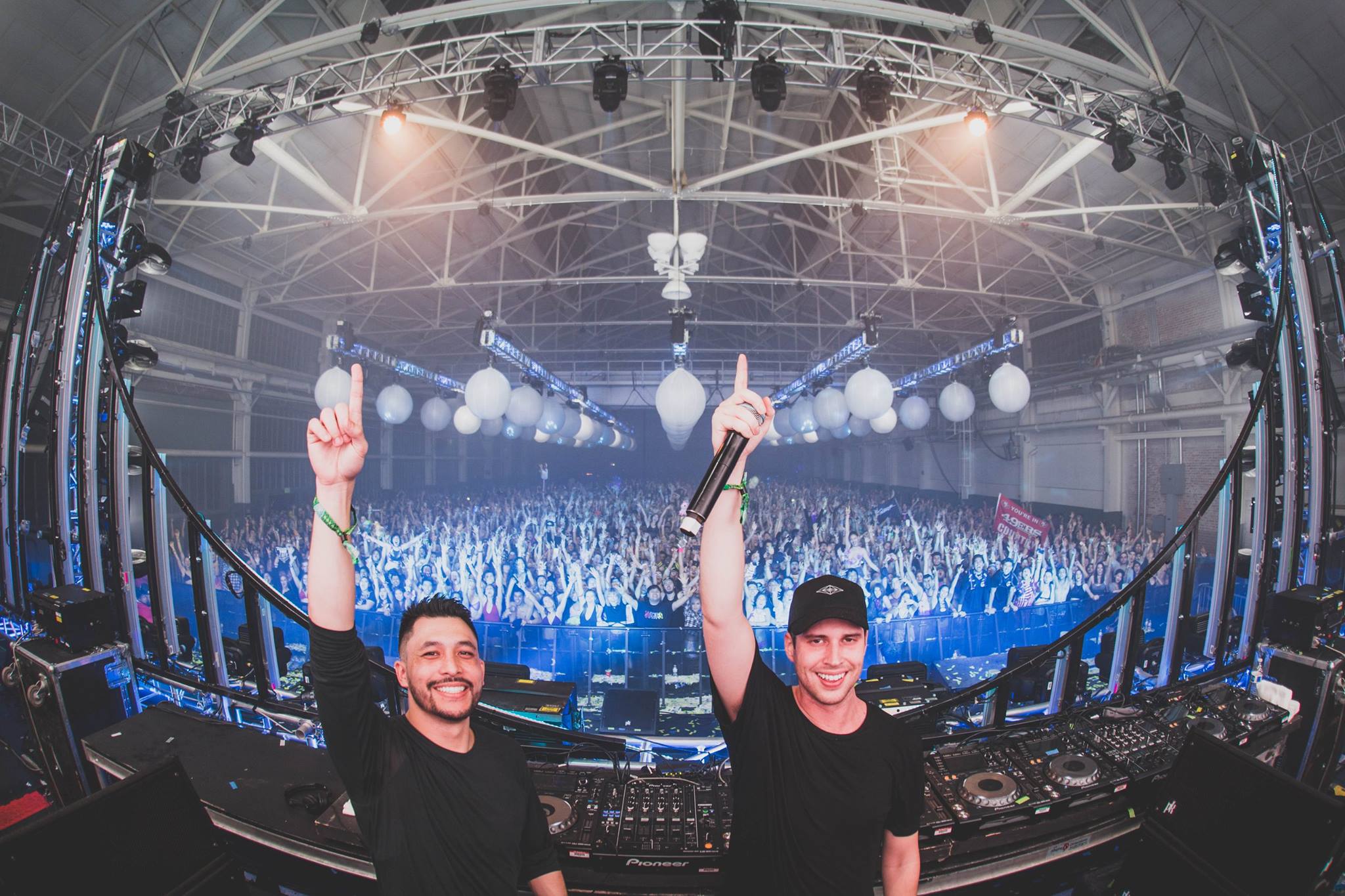 Slander performed this past Friday, February 17 at The Ritz Ybor in Tampa, Florida
Friday night was a bunch of mayhem at Slander's sold out show in Tampa. Ravers and bassheads alike began filling The Ritz Ybor hours before Slander's appearance to catch opening acts Winta, Smgglr, and Blunts & Blondes, all resident DJs at The Ritz.
Slander's performance was nothing short of expectations, filling the entire venue with music and madness. Stunning images of Manhattan, planet Earth, and starry skies circled behind them as they raged in the booth. Beautiful dancers adorned in black added to the show, standing on raised platforms above the crowd. Gigantic color-changing balls hung above the audience on both sides of the massive room. Despite the larger space, the floor was packed wall to wall with Slander fans ready to throw down.
Their set hopped from banger to banger, featuring a variety of styles of electronic and rap music. Putting their harder spin on classics like Blink 182's "All the Small Things" and Aerosmith's "I Don't Want to Miss a Thing," as well as popular jams from artists like Drake, Skrillex, and The Chainsmokers. One memorable progression was The Chainsmoker's "Roses" into Usher's "Yeah!" We all know and love "Roses," but throwing it back to "Yeah!" gets everyone going like none other.  Slander also threw in some new music, like their recent release, "Superhuman." They displayed versatility in the tracks they featured, even playing chiller ones like RÜFÜS DU SOL's "Innerbloom."
Similar in ways to their shows with NGHTMRE on their recent Gud Vibrations Tour, Slander's show definitely still stood out, piecing together worthy aspects of that tour with new and exciting music and effects. The guys even threw a shout out to their partner in crime before playing Gud Vibrations, stating their love for NGHTMRE, "Wherever in the world he is."
You could feel the love and appreciation Slander has for their supporters, as they even incorporated a fan's song request via Twitter into their set. Another mega successful show brought to you by Disco Donnie Presents and Sunset Events, this was one to remember.