Sabai Discusses 'Where It All Began' EP & Life at Monstercat [Interview]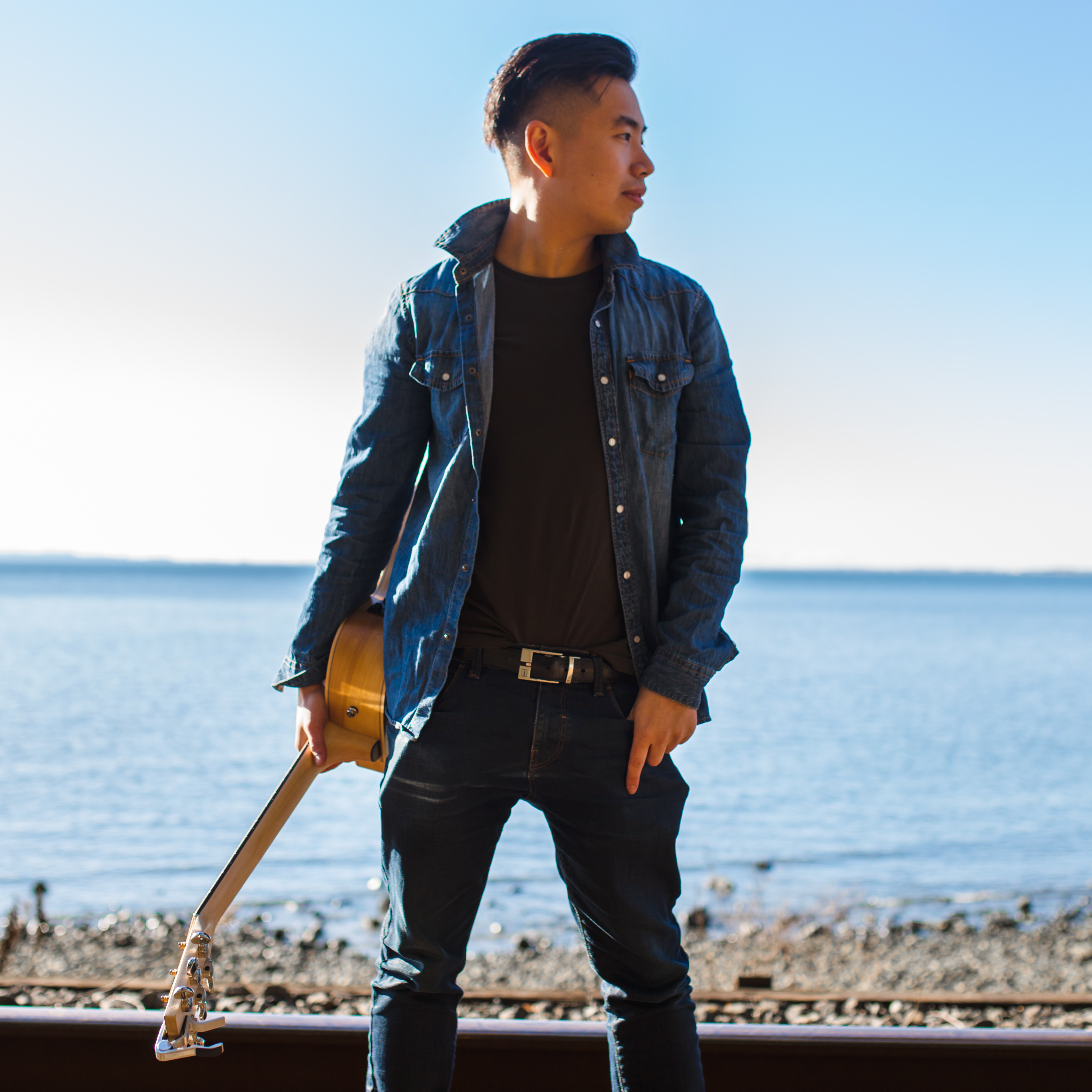 From Thailand to Vancouver, artist Sabai has lent his talents to the world of music in numerous ways. Not only is he a musician himself, he has been working at the revered Monstercat label for five years now. The combination of being part of building one of electronic's best labels, and producing gorgeous music results in one person the world simply can't ignore.
The meaning of Sabai means "comfortable." Striving to be someone who others can depend on, who they can look to for inspiration, and who emits a feeling of acceptance are just the kind of qualities within Sabai's charisma. Now, Sabai has arrived with his Where It All Began EP. The EP features 4 heartwarming tracks including "Million Days," "Save You," "Broken Glass," and "Memories." Sabai called upon several people to collaborate with for the EP including Hoang, Claire Ridgely, Kermode, and Merseh.
"Million Days" kicks off the soundtrack with dreamy tones through and through. Beautiful vocals carry the song and its story. Each of the 4 songs morph into one another to create a cohesive work of imagination and soul. Where It All Began is a variety of melodic bass, instrumentals, vocal highlights, classic electronic tones, and overall strikes as a string of pure harmony.
Where It All Began is an important discography marker for Sabai, one that finds his genuine personality and gracious charm seeping through music like molten lava. It's artists like Sabai that continue to make the dance music space a very fun genre. Bringing an array of musical talent to the table doesn't happen all the time, and when it does, the discovery brings about a natural high we all know and love.
We had the chance to chat with Sabai about Where It All Began, and also what it's like working as part of the Monstercat family. Read on for our interview below.
Nocturnal Times: Very cool to hear that in addition to producing your own music, you also work at the Monstercat label! When did you start working with them and what was it that drew you specifically to the Monstercat vibe?
Sabai: I've been working at the label for over 5 years now. I discovered Monstercat's YouTube channel when I just learned how to produce music and have always wanted to get signed by them. I accidently met Ari who's the co-founder of Monstercat during my last semester at Nimbus, an audio engineering school I went to.
Sabai: We got along really well, and I think he saw that I was very passionate about music because he later hired me to be his assistant. Being able to work side by side with Ari every day for over 3 years was a life changing experience for me. I learned so much and was so inspired by all the stories he shared with me about his life and how Mike Darlington(CEO) and him(COO) built Monstercat from day 1. They saw the problems in the music industry at the time of artists getting taken advantage of by big record labels, so they came up with a new record label model that is more fair for the artists to help fix the problems. And the model they have built became the new standard of most EDM labels today.
Nocturnal Times: Can you walk us through a day in the life at Monstercat?
Sabai: It's changed a lot because right now most of us are working from home! But before COVID, the office was a very lively place. We have around ~50 employees at our Vancouver office with different departments from music, marketing and technology to events, finance, operations, design and more. All of us work very closely with each other to help ensure the success of each record. The office is designed in a way that makes everyone feel as comfortable as they can be to be creative. We've also got a fully stocked kitchen. During lunch time, everyone will hang out in the communal area.
Nocturnal Times: Record labels often become like second homes to artists and team members. What would you like to share with readers about being part of the Monstercat family?
Sabai: My most favourite thing about being a part of the Monstercat family is knowing that all the work that my team and I do has a huge impact on people's lives. A lot of our fans are very passionate about the music and the brand that we have built. We have fans flying from different countries just to come visit our office. I'm usually the one who gives them the tour of our office so I get to talk to them about their favourite songs & favourite artists. I can see their eyes light up because of excitement. It's a very fulfilling feeling to know that I'm lucky to have the opportunity to set an example and inspire other people.
Nocturnal Times: You're from Thailand but you've been living in Canada since 2013. What do you miss most about Bangkok and what do you love most about Vancouver?
Sabai: I miss Thai food the most! We have Thai food in Vancouver too but it's not the same. I also miss being able to go to the beach and swim in the water. I can't really swim in the water in Vancouver because it's too cold.
Sabai: The thing that I love the most about Vancouver is the air quality and the nature. This city is really beautiful and it's perfect if you love outdoor activities like hiking, rock climbing and those kinds of things.
Nocturnal Times: Your sound is a blend of future bass and really melodic vocals – how important is it for you to have a topline vocal on your tracks?
Sabai: Very important! I always spend a lot of time making sure the vocal sounds as good as it can, because I think vocal is what tells the story of a song and it connects with people the most. I want my instrumental to complement the vocal rather than it being the focus.
Nocturnal Times: 'Where It All Began' is the story of a previous relationship – do you always intend to have a narrative to your work?
Sabai: Yes but even though my music is personal to me, I want everyone who listens to my songs to connect with them through their own experience.
Nocturnal Times: Which of the four tracks on the EP is your favourite and why?
Sabai: It has to be Million Days because I spent almost 8 months on this one trying to get it to sound as best as I possibly can. That's probably why I feel so attached to it. The meaning behind the song is also very personal to me and it's also the 1st original that got signed to a big record label.
Nocturnal Times: We know it took you quite a while to get your production signed to Monstercat – what advice would you give young producers based on your own experience. And for our readers who might be interested in working in the music industry in a capacity other than producer, what advice would you give them?
Sabai: For producers, I think it's very important to trust that you will get better with time and it's also very important to take a break from music from time to time. If you go too hard, you might burn out from making music. I find collaboration helps a lot with creativity and it's always good to have someone you can send WIPs for feedback too. Remember to have fun & make the style of music you want to make!
Sabai: For someone who might be interested in working in the music industry, there are so many ways you can get in. Depending on what you are good at, you can play an important role to help break the records. If it was me, I would find an artist that I really believe in. Maybe this artist isn't huge yet. I would make a proposal to show this artist what I think they could be doing better. Reach out to them and see what they think. And maybe I can start working with them and gain experience that way. If that artist doesn't reply or like my proposal, I'll just try to reach out to a different artist.