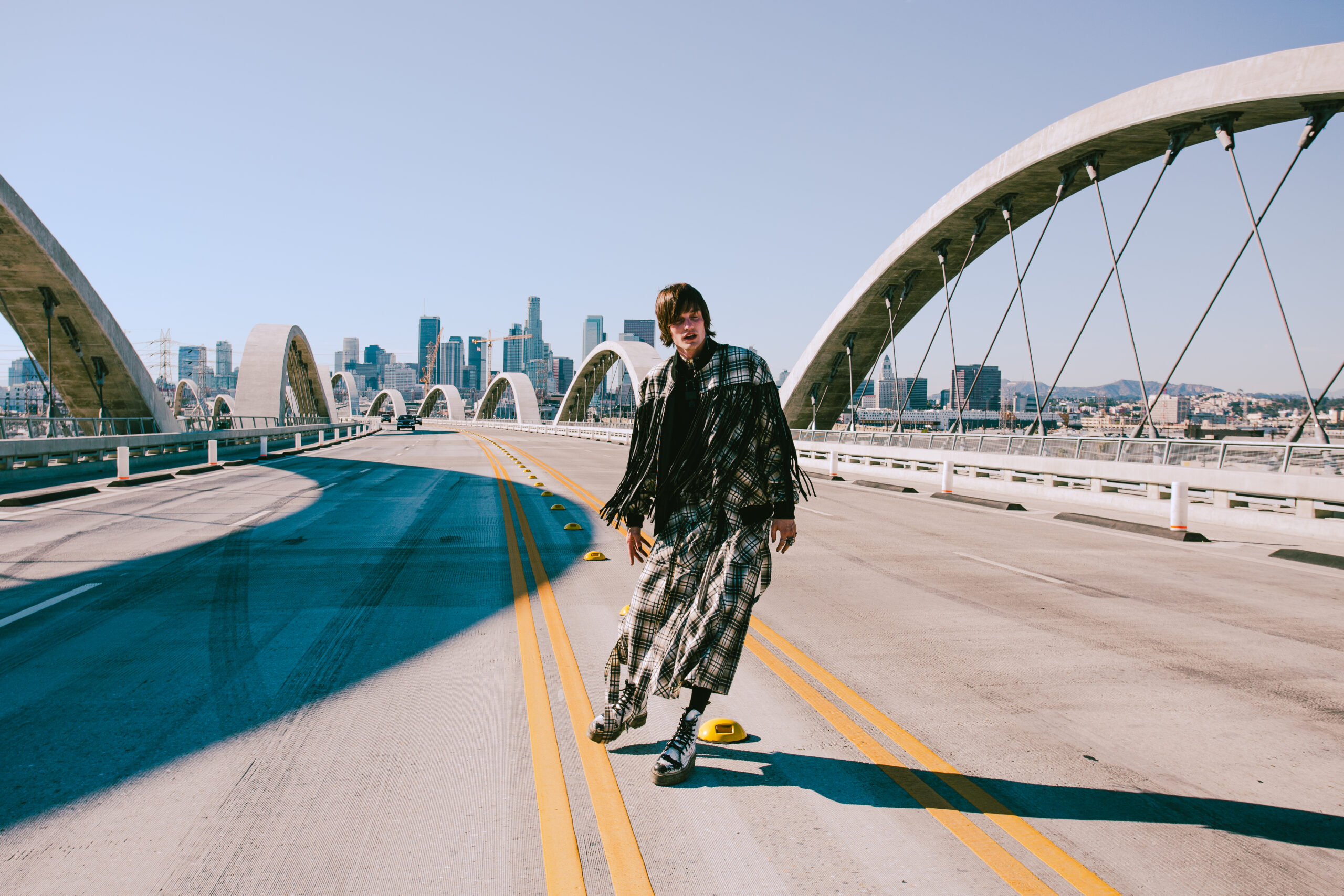 Rising Talent, Isaiah Brown, Puts Forth Music Video For Popular Single 'Me & U' [Interview]
Isaiah Brown is a rising EDM artist, songwriter, and musician who has recently released the music video for his single "Me & U." The track is a part of Brown's DREAMERBOY LP and is a dreamy and melancholy single that features his vocals, soundscape, and more.
The music video for "Me & U" is a perfect pairing and is a visual masterpiece that showcases Brown's creativity and artistic vision. The video features stunning visuals and vibrant colors that perfectly complement the song's slow beat and relatable lyrics. Brown's smooth vocals and impressive range add depth to the song, making it an instant hit with fans.
"Me & U" is an excellent addition to Brown's DREAMERBOY LP and fans can't wait to hear what else he has in store, as Brown's growth as a musician has been evident in his latest releases. Isaiah Brown is quickly becoming one of the most exciting artists in the EDM scene through his collaborations with acts like ARIUS and Pixel Terror, while also performing at HARD Summer Music Festival.
In conclusion, Isaiah Brown's "Me & U" music video is a must-watch for fans of EDM and anyone looking for a visually stunning music video. The song's catchy beat, relatable lyrics, and impressive vocals make it an instant hit, while the music video is ready to take the world by storm.
During your childhood, what moment or moments initially sparked your admiration for music?

I remember my uncle Gil Rene (rockstar; Bad Habit) first showing me his drum kit in his home music studio at around age three or four I can't remember. I beat on that thing til kingdom come and I believe that was my first encounter with music. He then instructed me on songwriting, singing, and introduced me to a plethora of instruments – primarily focused on the beauty of the electric and acoustic guitar. It took me some time to figure it out, but at age 11 – once my parents bought me my first guitar – the music started to flow. Being brought up in a log cabin deep in the mountains of Southern Oregon, my mind constantly had time to wander and write stories, poems and songs in my head. I remember the first MP3 player my dad bought me, when he loaded it up with all the greatest hits of their generation (Journey, Doobie Brothers, Michael Jackson, Prince, Queen, and so much more.) I also had that scrolling IPod, one of the first generations, and I specifically remember falling in love with the RED album by Rhianna. Random but yeah life was good back then.
Who were some of your favorite artists and genres throughout your teenage years? How have they impacted your current musical taste and identity as an artist?

I take inspiration from music everywhere. My influences can't be honed into one specific artist that I tailor to/follow the path of. As I learned/fell in love with the guitar, my early inspirations were Hozier, John Mayer, James Bay, Ed Sheeran, and other songwriters able to convey a message through nothing but their strings and a voice. I also have to give a big shoutout to my early collaborator(s) Jadon (ZenAware,) and Suriel Hess who also gave me inspiration for paving my own way in the music industry. I fell in LOVE with EDM because of Jadon's introduction to artists. Also my early childhood homies Drake, Brett & I all had a big taste for Dubstep in its early stages, where we'd explore the creations of Skrillex, Flume, Knife Party, etc. All in all, music as a whole inspires me, and each and every day I look for new sounds and frequencies to guide me.
How did growing up in Oregon influence your perspective on music? What are a few of your best memories at concerts or other music-related events from your adolescence?

Being in nature and with God almost 24/7 allowed me to expand into my deepest realms of creativity. I think one of the first concerts I attended was at the Jackson County Fair in Central Point, OR for a TobyMac concert. The live performance and impact on the audience – seeing my family and people all around me crying with joy – inspired me to do the exact same thing with my own message and music. God and His love is so good, and it is an amazing message to spread across the world, and it is my mission to do just that. It's also worth noting that I was always fascinated with One Direction, Justin Bieber, and Ed Sheeran's star power and ability to captivate an audience on stage. Not to mention how incredible a live EDM/festival show with lights and visuals can move a crowd.
Why do you think Los Angeles is a great base of operations for you as an artist? How have you leveraged the city's music scene to grow the following of your project?

LA is a melting pot of all cultures, creatives, entrepreneurship and so much more. I made the move to LA right after graduating in the class of 2017 at Ashland High School, being accepted into the American Academy of Dramatic Arts (where I spent a year studying method acting, different plays and movies/influences that I can't put my finger on now.) After a year though, I decided (with the help of my family) to fully pursue a career in music, doing anything I could to make ends meet – within reason. My first job in LA was at the local Pinkberry on Sunset Blvd, then I moved to working at Pink Taco, Body Energy Club on Hollywood & Vine, and in my free time I did delivery driving for Postmates. In the time that I had apart from work, I spent hours in the studio and at home working on Logic or Ableton creating original songs and covers of my favorite artists to post on Instagram (which are all archived now hah.) I was blessed to connect with Ayex Amiri and Jay Baumgardner at NRG Studios in my early days of LA to create a catalog of music and I really do need to shout out to them for all of the guidance and mentorship they gave me on my path. As a young, ignorant kid in LA, I made mistakes and separated myself from the management company (FIX ENTERTAINMENT) but will always love and appreciate their gifts to me and their support on my career path. It will never go unrecognized or unnoticed. There's so much to cover I don't even know where to start.
Between guitar, piano, and your voice, what was the most difficult instrument to learn and develop and why?

I think for me guitar was the hardest to really get going. Maybe it was the development of the calluses or really understanding the flow and feeling of the instrument, but the more I played around with it the more I learned. Piano was also difficult for me at first, especially since I was trained in my elementary school (Pinehurst School Oregon) via sheet music and recitals, which I really didn't like too much haha. Something about the "mathematical" way of thinking about music always irked me. However, I will always have respect for musical composition and arrangement, it's just not the way I prefer to perceive a piece of work. As for my voice, I remember beatboxing in the shower when I was a kid, and that is how I began to structure my songs and music/flow. The development of my voice came through vocal lessons and theater training in High School. I played Toby in Sweeny Todd and other roles (Radium Girls, True West, A Midsummer Night's Dream, and others I simply can't remember right now hahah.)
Why do you think it's important for an artist to be skillful and knowledgeable in multiple areas of the music-making process, such as production, songwriting, and instrumentation?

I truly believe in any industry it's very important to learn and develop in all aspects. If you're passionate about something, dive HEAD FIRST into it and don't stop until you become a MASTER of your craft. I find that the more I learn about different aspects of music/production/songwriting/vocalization/self-care/amongst all the information in the universe, the more I become inspired to integrate such factors into my artist brand and my music catalog as a whole. "Don't Stop Believing" – Journey to me means: Don't stop learning, encompassing all of the beautiful aspects of this life that God has made for us.
What was the toughest challenge you faced when first launching your professional career in music? How were you able to overcome it?

My toughest challenge was overcoming my own self-doubt. My anxiety/depression in early years stemmed from my constant worry of "what will other people think/say?" I remember when I performed an original song I wrote on the guitar at a High School retreat called "Fresh Start" (which introduced incoming freshmen to their peers and upperclassmen) and it all clicked for me. Music is all about creative expression in the human experience, and it is all up to interpretation. No matter who you are or what your opinion is on anything, music will always convey a deeper message than words can. That ultimately is why I feel such a deep passion for this industry: to convey an uplifting message of self-love and the love that God has for all of us. With that in mind, we can do no wrong. <3