RARE Orlando, Presented By Carnage, Brings Marshmello, Slushii, Mac Miller on Sat., Oct. 15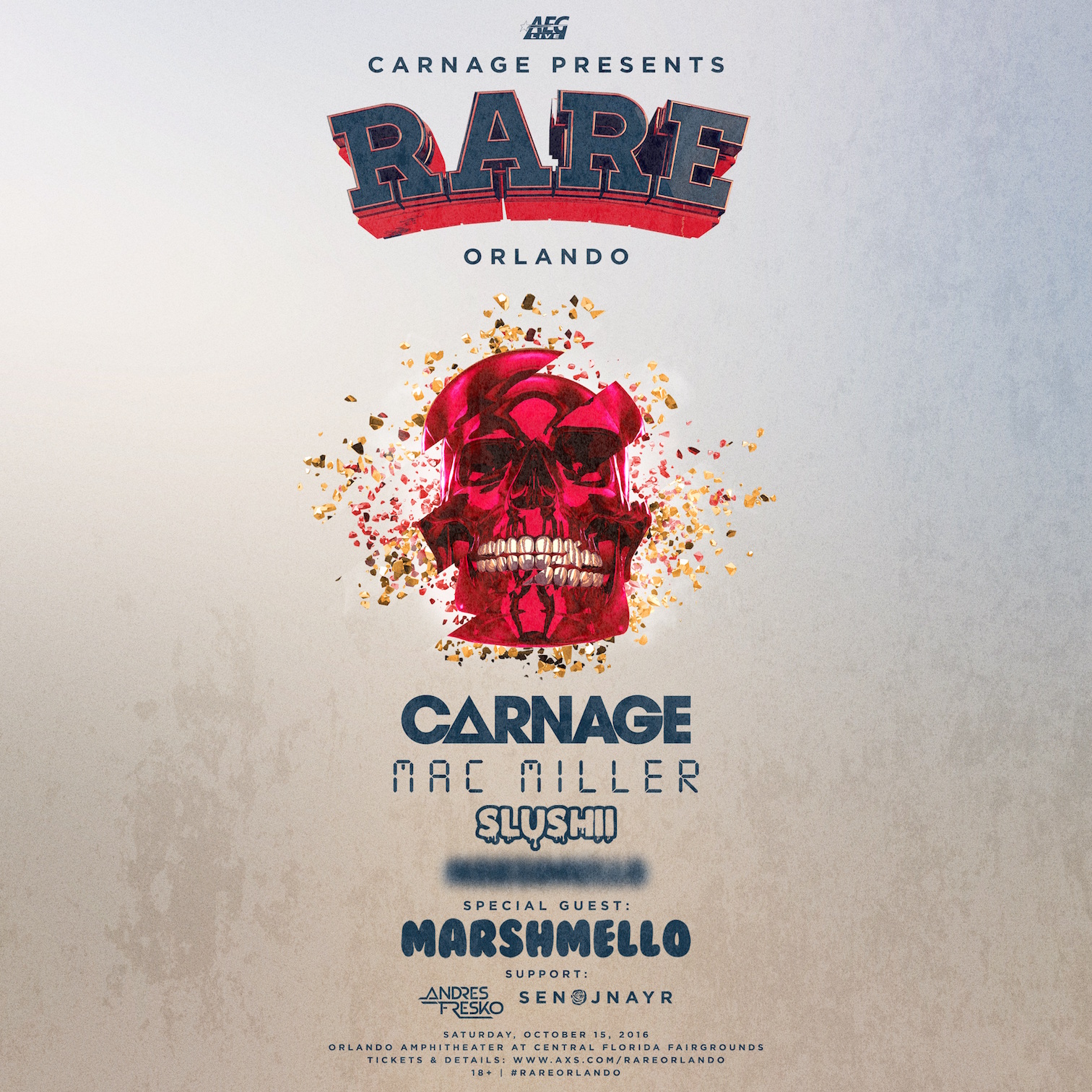 RARE Orlando with Carnage & friends comes to the Central Florida Fair Grounds in October
Carnage presents RARE Orlando, bringing Marshmello, Slushii, Mac Miller, Andres Fresko and Senojnayr to the Orlando Amphitheater at the Central Florida Fair Grounds on Sat., Oct. 15. The ASOC ("A State of Carnage") DJ/producer Carnage released his debut studio album, Papi Gordo, in October 2015 via Ultra Records.
Marshmello has been taking over social media on his worldwide 'Ritual" tour, along with Slushii, Ookay, and Speaker of the House. He will stop to throw down at RARE with Slushii, and Mac Miller who has also made headlines with the recent release of his album, The Divine Feminine.
The Central Florida Fairgrounds has hosted a wide range of events and talents of various genres. Some of these include Life in Color, reggae and country fests, the Florida gun show, and various livestock and agricultural fairs.
Watch the official after movie below from RARE SoCal, which features Carnage, Andres Fresko, Kayzo, Brillz, Will Sparks, French Montana, Yellow Claw, and Dzeko & Torres.
Tickets are on sale and can be purchased HERE. The event is for patrons ages 18+ and begins at 3 p.m. on Saturday, October 15. Don't miss out on this one as tickets are selling fast.