R3hab Brings the Heat to Orlando's Gilt Nightclub For Encore Saturday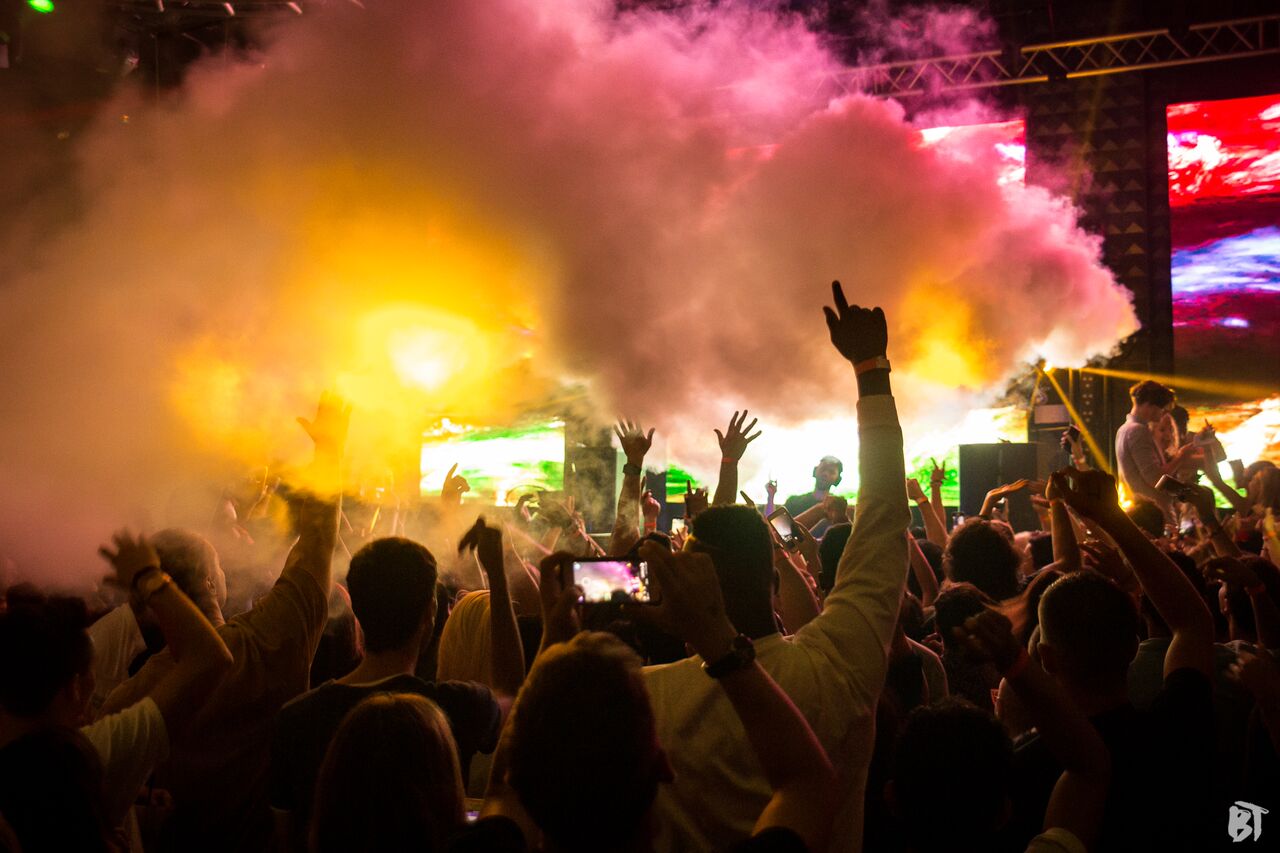 Dutch dance music DJ/producer R3hab took his talents to Orlando, Florida this past Saturday, September 16 at Gilt Nightclub. For those of you who weren't in attendance, we've recapped the night including all of the most roof shattering tracks and best highlights from the madness.
Each week music fans of all sorts flock to Gilt in search of a night packed with heart-stirring music. Saturdays bring varying types of electronic acts to the prestigious nightclub, and each show lands with a bang. This week was no different as the crowd filled with people ready to rage with R3hab. Glancing around there's people of different ages, dressed in a combination of club wear and rave wear gliding (or shuffling) all around the place. One of the best aspects is how friendly everyone is, and how consistently welcoming the overall vibe of the crowd is. There's definitely no shortage of strangers to dance your way up to, new friends to be made, and good times to be had. The vast space inside Gilt offers two floors, several VIP areas, and handfuls of bars to choose from as you bump to the encompassing music.
One notable piece of this show was how intense and impressive the opening act was. Originating from Miami and Orlando, the duo that creates Phino shares a mission to birth a new era of music. They're certainly on track for this as their wildly different styles and genres of dance music come together in a unique and pure way. Phino was up there exhausting the crowd before R3hab even hit the stage. It was definitely an amazingly womp-heavy and mind-blowing opening set. Lasting a hefty hour and a half, they stole the night until R3hab entered the stage just after 1 am.
To say R3hab came and shook the club would be an understatement. He brought an influx of bass and high energy to the club – absolute perfection for your typical Saturday night, end of the week blowing off steam activities. His set took everyone though ups and downs, including a mixture of tracks you can't resist jumping to and tracks you borderline break your neck to. The performance took off on a heavy note with "Deep Down Low" and slid into high-powered anthems like "Blame It" and "How Deep Is Your Love." He bounced throughout his set between popular jams like "Cold Water" and "Something Just Like This," and R3hab classics like "Freak," "Flashlight," and "Revolution." The crowd couldn't help but belt out lyrics to his mix of Calvin Harris and Rihanna's "This Is What You Came For" which he transitioned beautifully into her and Drake's smash collab "Work."
Upon hitting 2:30 am R3hab brought the night to a close under a sea of confetti and rainbow smoke with his mega collab alongside VINAI, "How We Party." Probably no better way to get a few hundred party-goers raging, right? But the hype continued when he dropped "Tremor" and everyone let their "Da da da da dadadadada's" beat out of their chests as loud as humanly possible.
R3hab came to town to throw down, and no doubt succeeded in delivering a bass-boosted experience that'll last in memory well beyond this weekend. No disappointments here as yet another Encore Saturday concluded at Orlando's beloved Gilt Nightclub.
Photos by: Bryan Plaza