Prepare For Game of Thrones Season 7 With Some Big Remixes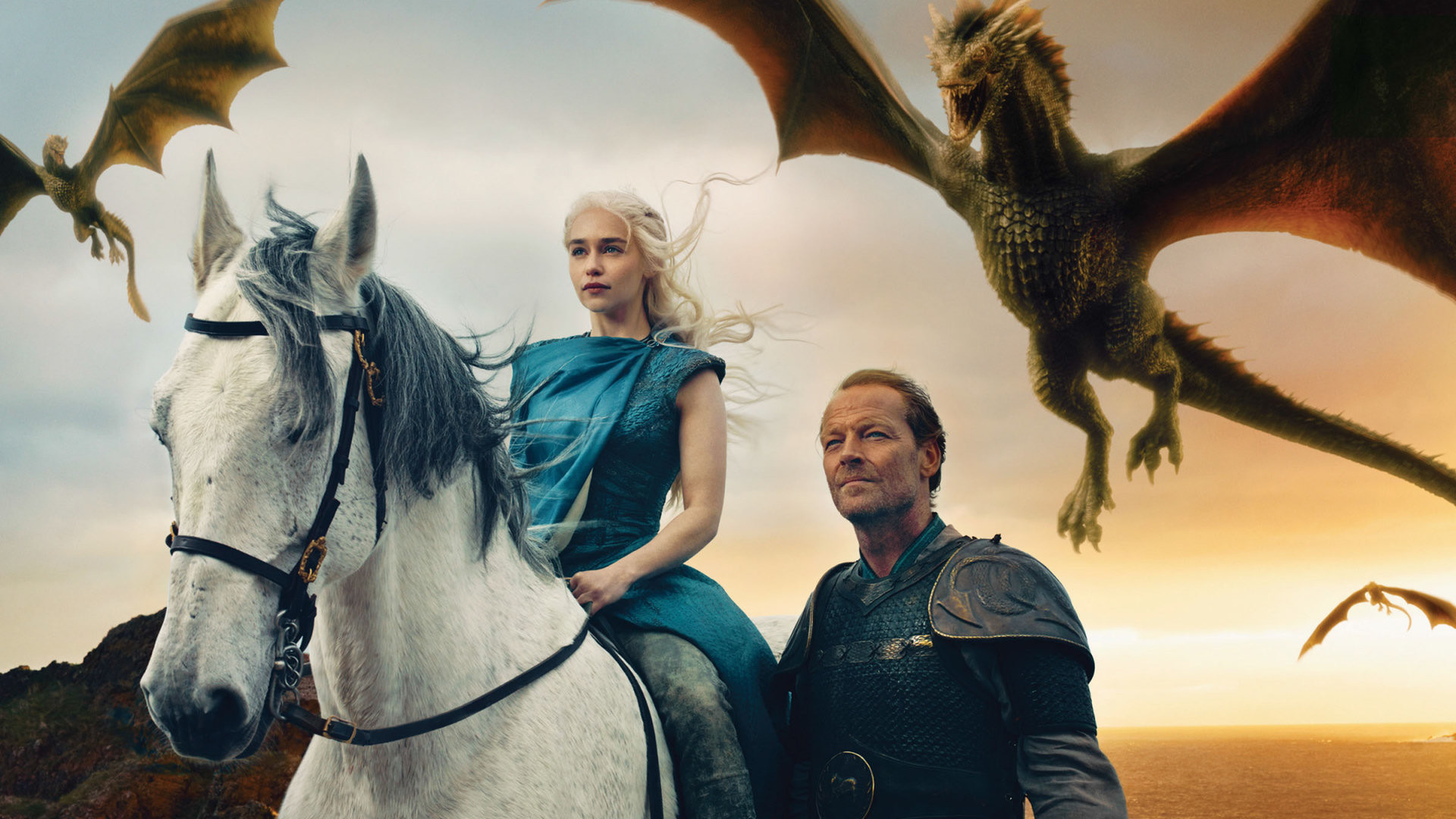 Over a year later, winter is finally coming as Game of Thrones season 7 airs on HBO this Sunday July 16, 2017. Season 6 ended on a suspenseful note. With Cersei wreaking havoc on King's Landing by planting a wildfire explosion that killed a great deal of important and loved characters, what else is new. Tommen Lannister jumps out of a window when he sees the remains of what was King's Landing and with Queen Margery dead in the wildfire, this leaves Cersei as the queen.
Meanwhile, Jon Snow is pronounced King in the North and has a number of families standing behind him. Young Lady Lyanna Mormont gives an empowering speech to the families in the North which causes them all to pledge themselves to Jon in his quest for the throne. We also have Daenerys Targaryen heading towards Westeros along with her massive army of followers and beloved dragons with our favorite imp, Tyrion Lannister, as her Hand to the Queen by her side. Bran and Arya are also stirring up their own havoc as everyone prepares for the impending winter and war against the White Walkers.
As if the finale didn't have enough action and death, it also confirmed one of the biggest mysteries uncovering Jon Snows' true roots. It depicts Jon Snow's mother as Lyanna Stark and father, Rhaegar Targaryen, making him the only living male left of house Targaryen. Season 7 will bring a mix of action, family, and surprise. Along with a number of celeb cameos dispersed throughout the season. One of the bigger appearances over these next 7 weeks will be Ed Sheeran—Maisie Williams (Arya Stark) being a huge fan of the British singer. Already having a successful year with "Shape of You," and "Castle On The Hill," two of the most popular tracks of 2017, and the release of his third studio album, ÷, quickly climbing charts to number 1 in both the US and UK. His appearance on Game of Thrones will only add to his collection of success in 2017 alone.
Although with slightly less episodes in the upcoming Game of Thrones season, it will be anything short of lackluster. We are expecting seven jam packed episodes ranging from 50 minutes to a whopping 81-minute season finale. If you need a little extra kick to get in the mood, there are a few monster remixes of the Game of Thrones anthem by Ramon Djawdi. There are several renditions of the already beautiful theme song from trance legend Armin van Buuren, Californian DJ/producer, KSHMR & The Golden Army, as well as British producer/DJ, Gareth Emery. Get ready, have your blankets out for winter to come this Sunday at 9pm on HBO and HBO GO.
Ramin Djawdi – Game Of Thrones Theme (Armin van Buuren Remix)

Ramin Djawdi – Game Of Thrones Theme (KSHMR & The Golden Army Remix)

Gareth Emery – Kings & Queens (Game of Thrones Tribute)