Porter Robinson Inspires Worlds at Marquee Las Vegas With Nightclub DJ Set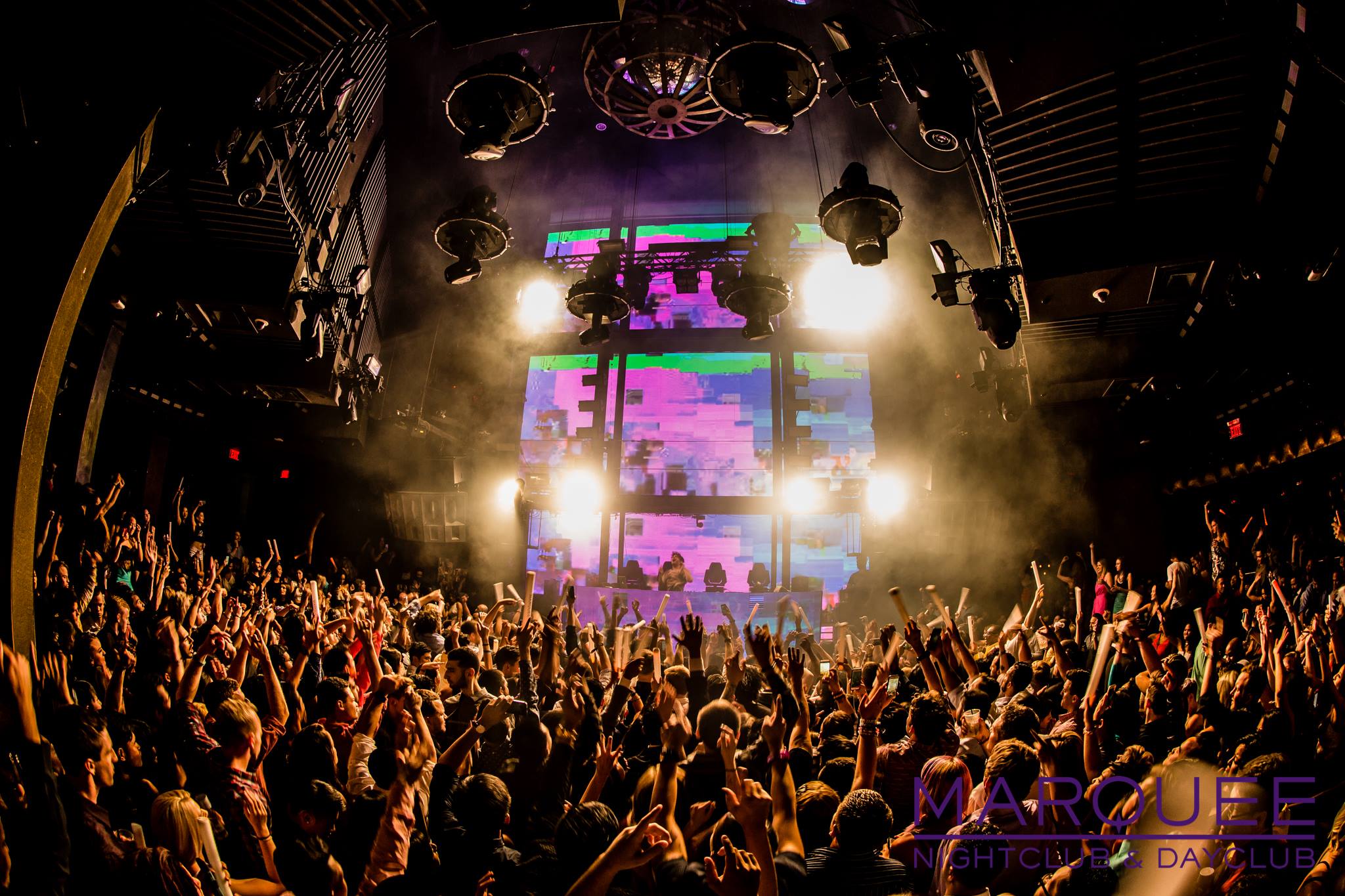 Porter Robinson inspired "worlds" of dance music lovers when he conquered Marquee Nightclub at The Cosmopolitan of Las Vegas on Thursday, June 18, during EDC week. The 22-year-old, who recently released his debut studio album, Worlds, brought the audience of Marquee Las Vegas on a flawless musical journey. With the EDMbiz closing party originally slated to take place at The Cosmopolitan of Las Vegas' Boulevard Pool with Alesso, due to a last minute cancellation, Porter's Marquee Nightclub show served as the EDMbiz closing event. As a resident of Marquee Nightclub and Marquee Day Club, Porter also performed at the Day Club on Sunday, June 21st.
Marquee Nightclub is a lush space that features an array of VIP tables surrounding the DJ booth and dance floor. The club boasts massive LED screens and an alluring display of lasers. The nightclub also utilizes its outside pool area with its own dance floor and bar. The upscale yet funky atmosphere was perfect for hosting Porter, who truly has a style all his own.
His debut album, Worlds, is heavily influenced by the indie and alternative rock genres of music. The album includes singles; "Sea of Voices," "Sad Machine," "Lionhearted (feat. Urban Cone)," and "Flicker."
Aside from some of his album hits, Porter also included a collection of other dance music tracks. Some highlights from Porter's set included; Major Lazer & DJ Snake's "Lean On (feat. MØ)," "Lionhearted (feat. Urban Cone)," which induced a crowd sing-a-long, Yeah Yeah Yeahs' "Heads Will Roll (A-Trak Remix)," "Sea of Voices," "Sad Machine," "Language," Mat Zo & Porter Robinson's "Easy," and "Flicker." Robinson is known for his diverse artistic capability and often rotates between live sets and DJ sets. Porter provided Marquee Nightclub with a highly anticipated DJ set during EDC Week.
In addition to Porter Robinson, Marquee hosted DJ sets from Borgeous (Monday, June 15th), Vice (Friday June 19th), Andrew Rayel & Firebeatz (Saturday, June 20th) and Carnage, Cash Cash & Dash Berlin (Monday, June 22nd).
For more information on upcoming Marquee Nightclub events and to purchase tickets visit, http://marqueelasvegas.com/enhancedCalendar.cfm.