Kaskade and Galantis "Wynn" EDC Week With XS Las Vegas Showcase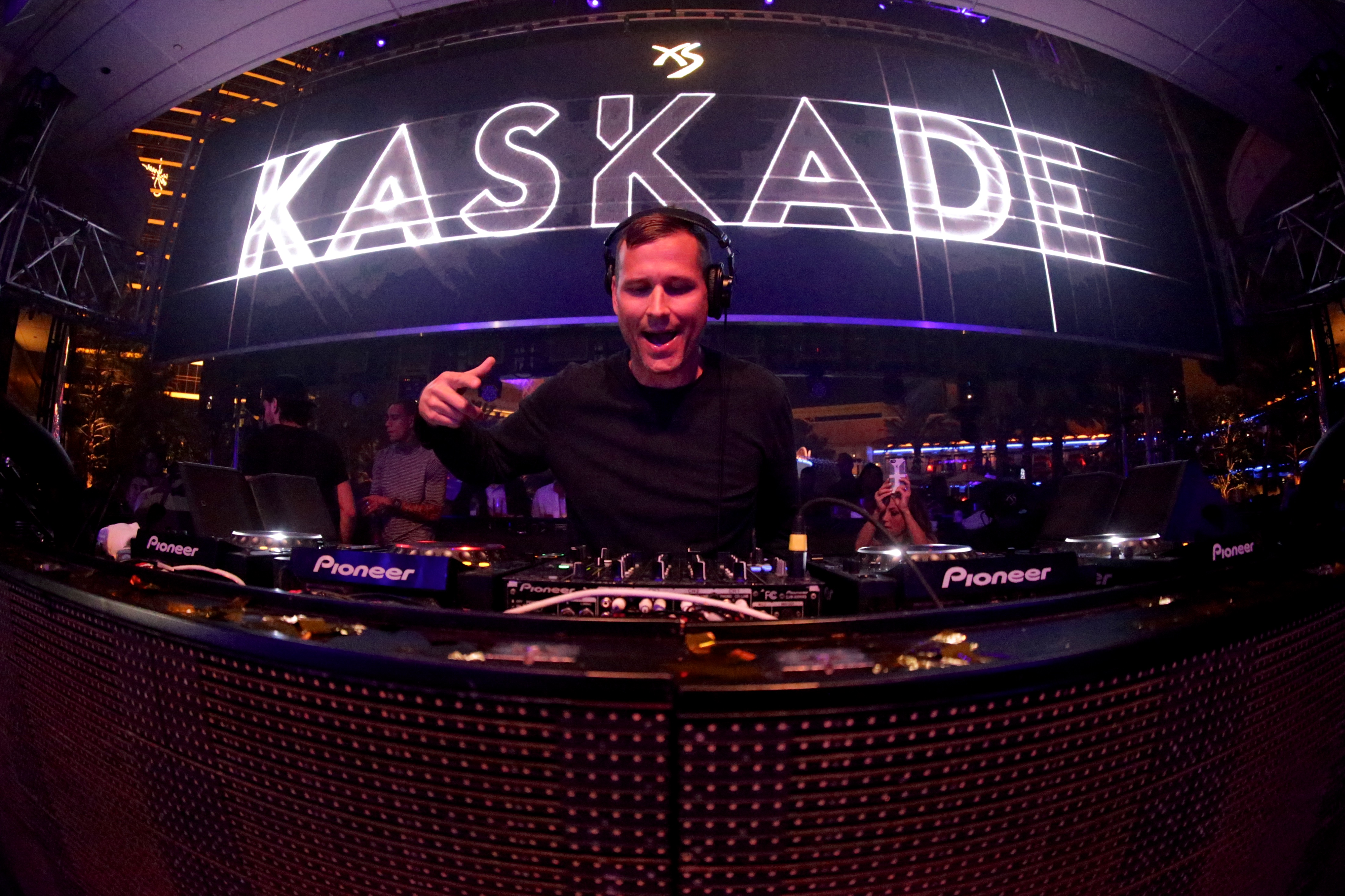 EDC Weekend is undoubtedly one of the biggest weekends of the year in Las Vegas. Seeing its fifth annual installment this year, EDC Week brought some of the biggest names in electronic dance music (EDM) to Sin City for a weeklong string of festival performances, pool parties, and nightclub shows.
GRAMMY Award-nominated DJ and producer Ryan Raddon—better known as Kaskade—provided one of the week's biggest ensembles, which was fully equipped with surprises and special guests. The scene: The indoor/outdoor XS Nightclub located at Encore at the Wynn Las Vegas. In addition to the immensely talented opening duo, Galantis, surprise guests during Kaskade's set included Justin Bieber and Diplo.
It was about 12:30 a.m. when Galantis took their place behind the DJ booth, or in front of the booth, depending on where you were situated in the picturesque indoor/outdoor venue. The temperature and energy were high in Las Vegas as Galantis took the stage, beginning with an intro edit of their massive "Runaway (U & I)," which included the Original Mix, Kaskade Remix, and Quintino Remix.
The breakout duo released their debut studio album "Pharmacy" on Big Beat Records last week, which has received rave reviews. Rightfully focusing on new album material, both Galantis sets (XS Nightclub and Electric Daisy Carnival Las Vegas), relied heavily on productions from "Pharmacy." Each of the tracks on the release is uniquely energetic with catchy and contagious lyrics that seamlessly accompany any atmosphere.
Galantis proceeded with "Louder Harder Better," "In My Head," and their emotional dance floor destroyer and album single release, "Gold Dust." Additionally, the Swedish duo, consisting of Christian "Bloodshy" Karlsson of Miike Snow and Linus Eklöw aka Style of Eye, showcased their productions "Kill 'Em With The Love," "Smile," "Dancin' To The Sound Of A Broken Heart," and "You."
The hands-in-the-air and high-energy performance from Galantis ahead of Kaskade provided a seamless transition and properly prepared XS-goers for what the remainder of the evening had in store. Finishing on a strong note, Galantis included their infectious new single "Peanut Butter Jelly" into Martin Solveig "Intoxicated" with an encore of "Runaway (U & I)" in the Original, Kaskade, and Dillon Francis remixes.
Taking his place behind the XS booth just before 1:30 a.m., Kaskade's EDC Week ensemble was full of his latest productions, classic remixes and creations, and a slew of mash-up's. Early set inclusions for Raddon were his new "Never Sleep Alone," "Last Chance" with Project 46, and "A Little More" with John Dahlback featuring Sansa.
It wasn't supposed to be Night Swim, but it became Night Swim for a number of plausible reasons: 1) It was a cool 102ºF at the start of the evening, 2) Kaskade's set caused for madness to ensue, 3) The excitement in the air due to EDC Week, 4) XS makes people make spontaneous decisions, or 5) Perhaps a culmination of all of the above.
Having recently released a remix for fellow DJ friends Skrillex and Diplo, when it came time to showcase his rendition of Jack Ü's "Where Are Ü Now" featuring Justin Bieber at XS, Kaskade was joined by some surprise guests. Superstar Justin Bieber made a special guest appearance with Kaskade in the DJ booth along with Mad Decent creator Diplo.
Kaskade's XS ensemble included a plethora of mash-up's: "Something Something" featuring Zip Zip Through the Night with Moguai's "Champs," "Eyes" featuring Mindy Gledhill with Sebastian Ingrosso, Tommy Trash feat. John Martin "Reload," "Turn It Down" with Rebecca & Fiona with R3hab & Deorro "Flashlight," "Room For Happiness" featuring Skylar Grey with Sander van Doorn & Oliver Heldens "THIS," and "Lessons In Love" featuring Neon Trees with Julian Jordan "Up In This!"
During his XS showcase, Kaskade also included his new production "Disarm You," which he premiered during his set at Electric Daisy Carnival Las Vegas on Friday. Progressing with tracks such as Alesso's "Heroes (We Could Be)" featuring Tove Lo, and his own productions: "Summer Nights" with The Brocks, "Move For Me" with Deadmau5, and "Under The Stars" with Thomas Sagstad vs. Morning Parade, Raddon went on to win the hearts of each partygoer attending the renowned Las Vegas nightclub.
Kasakde's soundtrack concluded with "Atmosphere" and "It's You, It's Me." With his warranted track selection, the iconic musician certainly went on to "Wynn" EDC Week with his unforgettable, high-energy DJ set.