POPOF Releases 'Love Somebody' as First Hot Creations Artist Album of the Year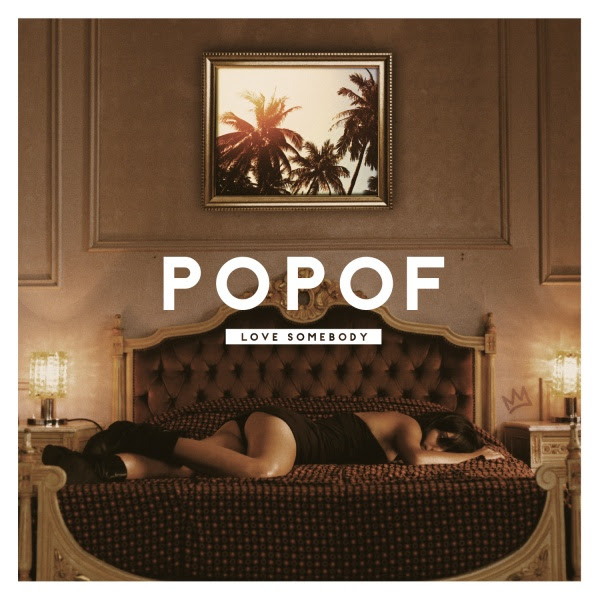 Hot Creations has delivered its first artist album of the year yesterday (Monday, June 29), with the release of POPOF's 'Love Somebody.' The Parisian luminary, POPOF (Alexandre Paounov), is an underground dance music staple who began his electronic ventures in the 90s rave scene. The 'Love Somebody' album is available to stream in full now.
Hot Creations, which is co-owned by Jamie Jones and Lee Foss, is a groundbreaking independent dance music label that has gained notoriety for pioneering a unique sound in the showcasing of old disco records, underground house music, soulful beats, and cutting-edge techno.
Following a plethora of EP releases and remixes for noteworthy artists such as The Chemical Brothers and Depeche Mode, among others. POPOF was then signed to Sven Väth's Cocoon Records before launching his own "Form" label in 2009. POPOF's new 'Love Somebody' LP is now only the fourth artist album to be released on the Hot Creations label.
POPOF's 'Love Somebody' fuses elements from various sub-genres of electronic dance music, captivating each listener with its proper balance of emotion and dance floor credibility. The albums' first single, "Worlds Gone," has seen remixes from Luciano, Marc Houle, and Jamie Jones, while the second single "Going Back" has been released with mixes from Lee Foss, Eats Everything, Oxia & Miss Kittin, and Luca Donzelli & Mar T.
"I've been composing club-oriented dancefloor music since the beginning, and this album project allowed me to create tracks with a calmer side to them." explains Popof, "I teamed up with a singer, Arno Joey, who does the vocals on most of the tracks and Miss Kittin is also featured on 'Always On My Mind', a very sunny, warm song. Moreover, there are two other tracks that I've worked on with French artist Animal & Me – 'Going Back' and 'Always On My Mind' – who, in my opinion, is a newcomer to follow attentively."
Listen to POPOF's 'Love Somebody:'

POPOF 'Love Somebody' Tracklisting:
Words Gone feat. Arno Joey
Lidl Girl
Your Eyes
Pack & Rollin'
Going Back feat Arno Joey
Get Together feat Arno Joey
Have 2 Be
It's Been A While
I Want U
Always In My Mind feat Miss Kittin
Outro
POPOF's 'Love Somebody' is available on Beatport. The 'Worlds Gone' EP is also available on Beatport.