Paul van Dyk Brings The Politics of Dancing to Terminal 5 on Nov. 27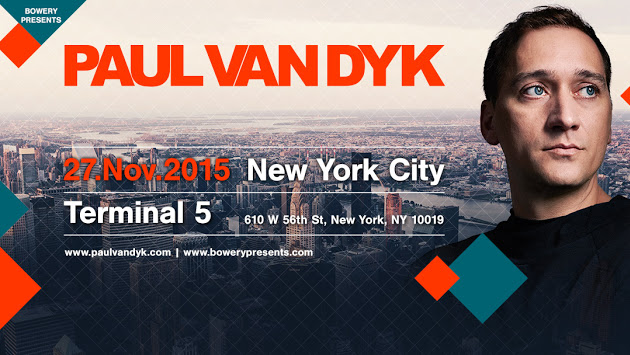 Iconic Grammy Award-nominated DJ/producer Paul van Dyk is making a grand return to New York with a performance at Terminal 5 on November 27. Delivering breathtaking melodies for electronic dance music (EDM) fanatics to bask in, PvD will transform the event space into a euphoric dream state.
Paul van Dyk released the third installment of his "The Politics Of Dancing" series in May 2015, which included several hits such as "Lights," "Heart Like An Ocean" with Mark Eteson and "Come With Me" featuring Ummet Ozcan.
The legendary producer is very well known for his releases through the years including: "For An Angel," "Perfect Day," and his latest 2015 singles "Guardian" and "Louder."
Doors for Paul van Dyk at Terminal 5 open at 7:00 pm. Tickets are available HERE.