Gareth Emery Electric For Life Dominated Terminal 5 NYC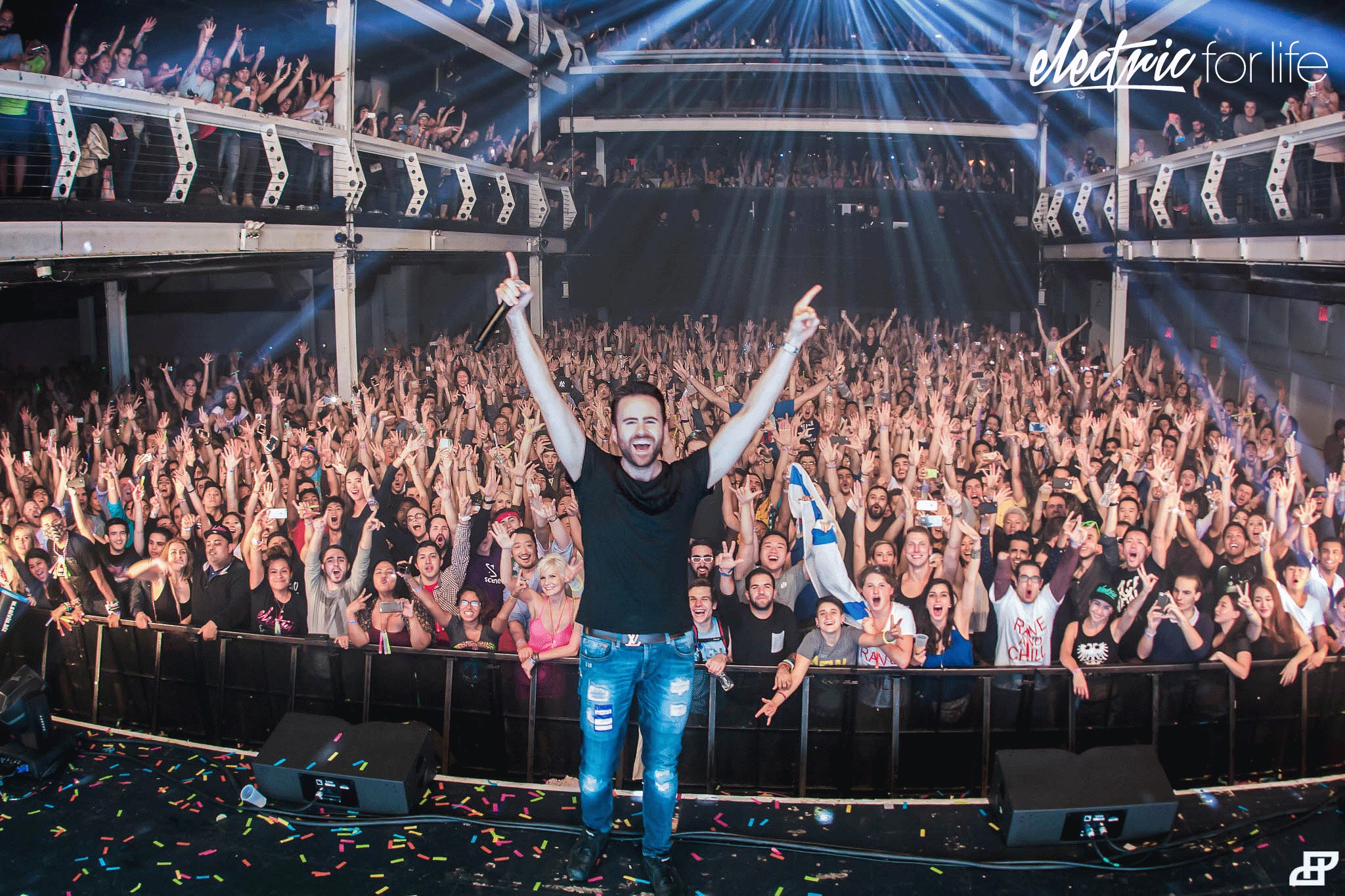 As 2015 comes to a close, there are very few DJs still playing extended live sets for their fans. One of those DJs who have been successfully producing trance and progressive for over a decade is none other than the multifaceted talent, Gareth Emery. No stranger to five-hour ensembles, the Garuda boss has turned his Electric For Life radio show into an international tour with live broadcasts streaming worldwide.
Terminal 5 is a premier event venue in the heart of New York City and has the perfect dance floor for a performance of this magnitude. With five hours of music from the Garuda label head, fans heard everything from current dance hits, to classics, and tons of Gareth's own productions. Gareth Emery and special guest singer/songwriter Emma Hewitt had a sold out crowd to entertain in the city that never sleeps—and they did just that.
The first hour was a deep and dark warm-up session as the fans filled the multi leveled venue. These early tracks included London Grammar "Hey Now (Arty Remix)," a deep interpretation of Above & Beyond's "Counting Down The Days" ft. Gemma Hayes, and Faithless "Not Going Home (Eric Prydz Remix)," which has been a staple in Gareth's sets for years.
Just two weeks after celebrating the 50th episode of "Electric For Life" the famed International DJ went on to play his recent 2015 collab with Alastor, "Hands" ft. London Thor, an older favorite in the form of "Arrival," and an assortment of Drive album tracks like "Soldier" ft. his sister Roxanne Emery and "U" ft. Bo Bruce. With a recently completed new album, some potential unreleased material may have been road tested for New York inside Gareth's lengthy showcase.
Along with his music, Mr. Emery brought state of the art visuals and a special guest trance vocalist with him for his tour. The talented Emma Hewitt joined Gareth Emery onstage at 11:30 pm for live vocal performances of Cosmic Gate hits "Going Home" and "Be Your Sound." Emma's stage presence demands all eyes on her as she interacted with the die-hard fans. Encouraging a sing-along with the packed crowd, Hewitt concluded with Dash Berlin's classic "Waiting" as her finale.
Towards the fifth and final hour came more of the classic Gareth Emery tracks we all know and love. Increasing the BPMs and finishing strong with "Concrete Angel" ft. Christina Novelli, the melodic banger by way of "Tokyo" and crowd sing-alongs to his timeless mash-up with Above & Beyond "On A Metropolis Day" and the Giuseppe Ottaviani remix of Gareth's haunting vocal production "Sanctuary" ft. Lucy Saunders.
Be sure to catch Gareth Emery in a city near you! His next Electric For Life live show takes place at The Shrine in Los Angeles on Saturday November 21st.
For more information on Gareth Emery, visit garethemery.com.