Double Trouble Birthday Bash Hits Good Room in Brooklyn With Soundtrack By Kenny Dope & Friends on Nov. 19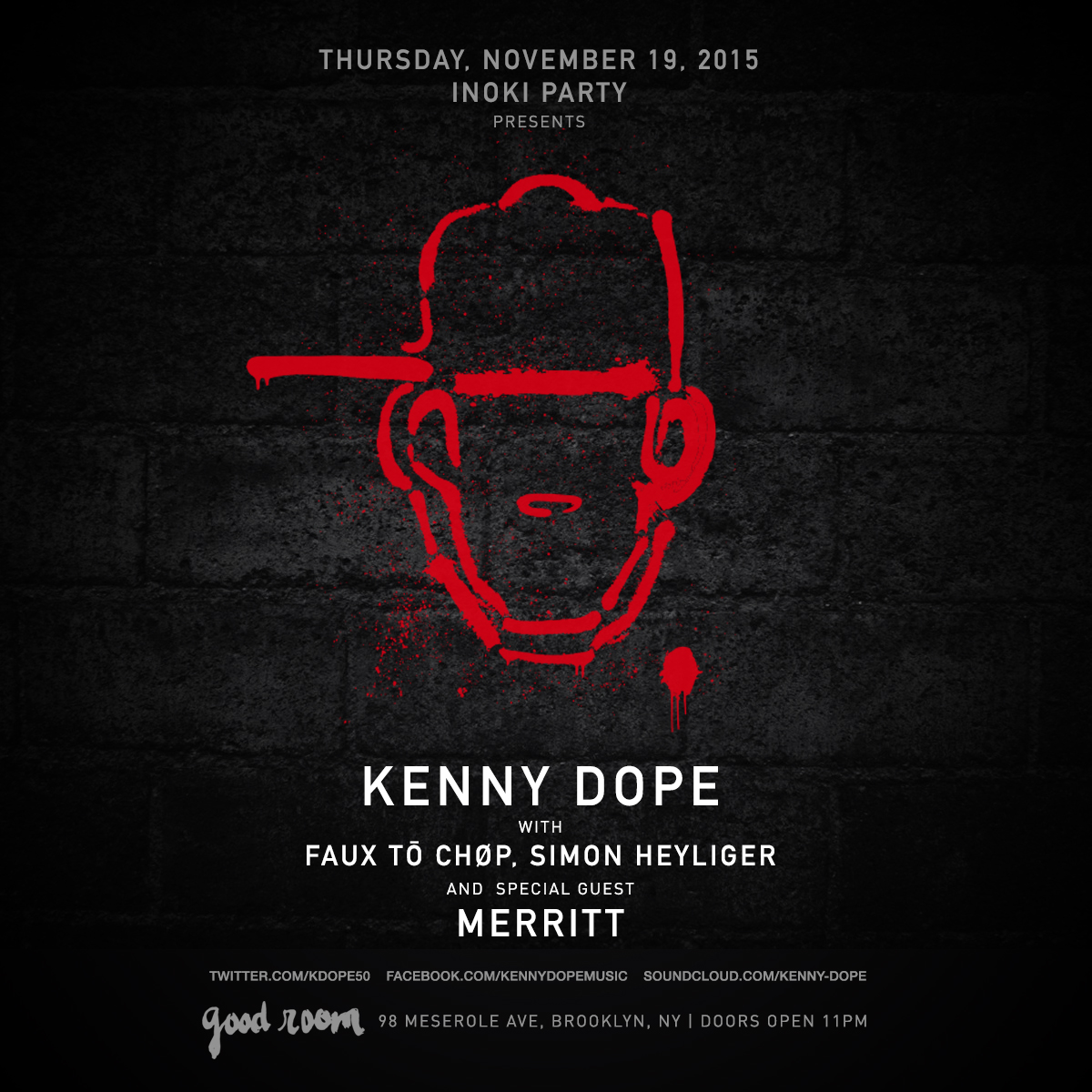 On Thursday, November 19, 2015, the Double Trouble Birthday Bash hits Good Room in Brooklyn, NYC. Inoki Bitch Presents an evening soundtracked by Kenny Dope and friends to celebrate the birthday's of New York industry icons Boris Not the DJ and Jermaine Santiago.
In addition to Kenny Dope, included on the bill at Good Room on Nov. 19 is Faux Tō Chøp, Simon Heyliger, and special guest Merritt.
Tickets for Kenny Dope & friends at Good Room in Brooklyn on Thurs., Nov. 19 are available HERE.
Good Room is located at 98 Meserole Ave. in Brooklyn, New York. Doors open at 11 pm.