Paul van Dyk Bringing Six-Hour Extended Set at Secret Brooklyn Warehouse on Feb. 15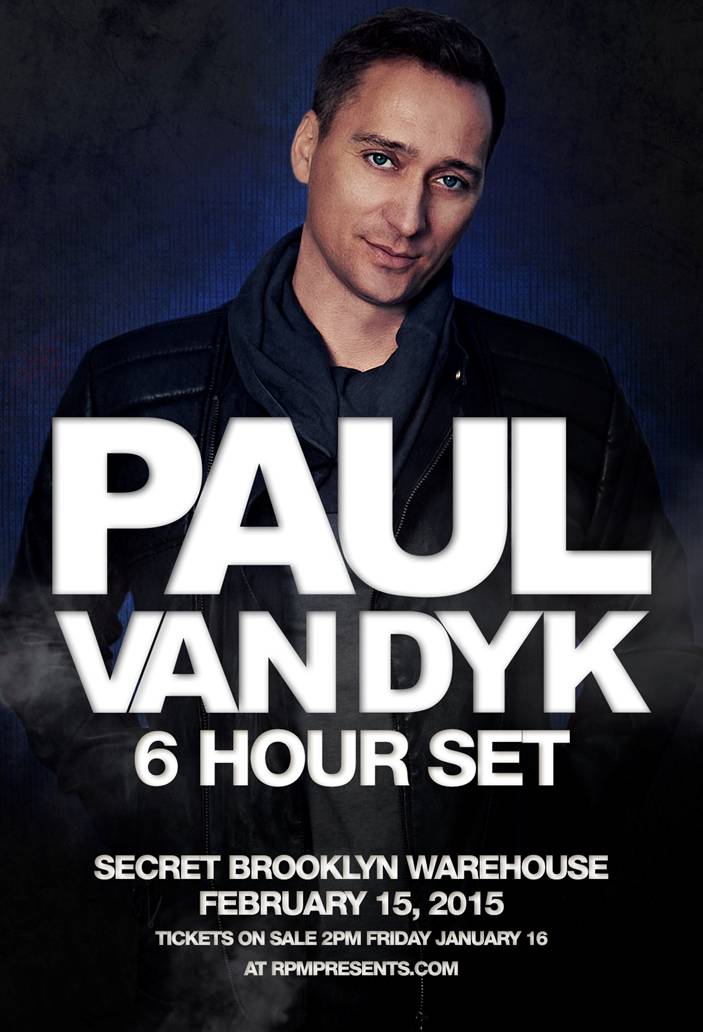 Trance-master Paul van Dyk is set to bring an extended six-hour set to a secret Brooklyn warehouse on Sunday, February 15, 2015. RPM Presents is bringing the iconic DJ to New York City for an unforgettable evening, which is slated to take place at secret location.
Van Dyk released his collaboration "Guardian" with Aly & Fila featuring Sue McLaren on Ultra Music with a remix pack released on February 10. PvD will embark on a short US tour through February in lieu of the recent "Guardian (The Remixes)" release. The internationally acclaimed DJ/producer recently unveiled new singles from his soon-to-be-released studio album, which is set for a spring 2015 release. Pre-order "Guardians (The Remixes)" EP at http://smarturl.it/GuardianRMXs.
Paul recalls, "NYC is where it all began for [him] in America. From Limelight, Sound Factory, and Twilo to Pacha, and now a Brooklyn warehouse. 20 years and each one of them feels like yesterday."
Tickets for Paul van Dyk's six-hour extended DJ set in Brooklyn are available here.