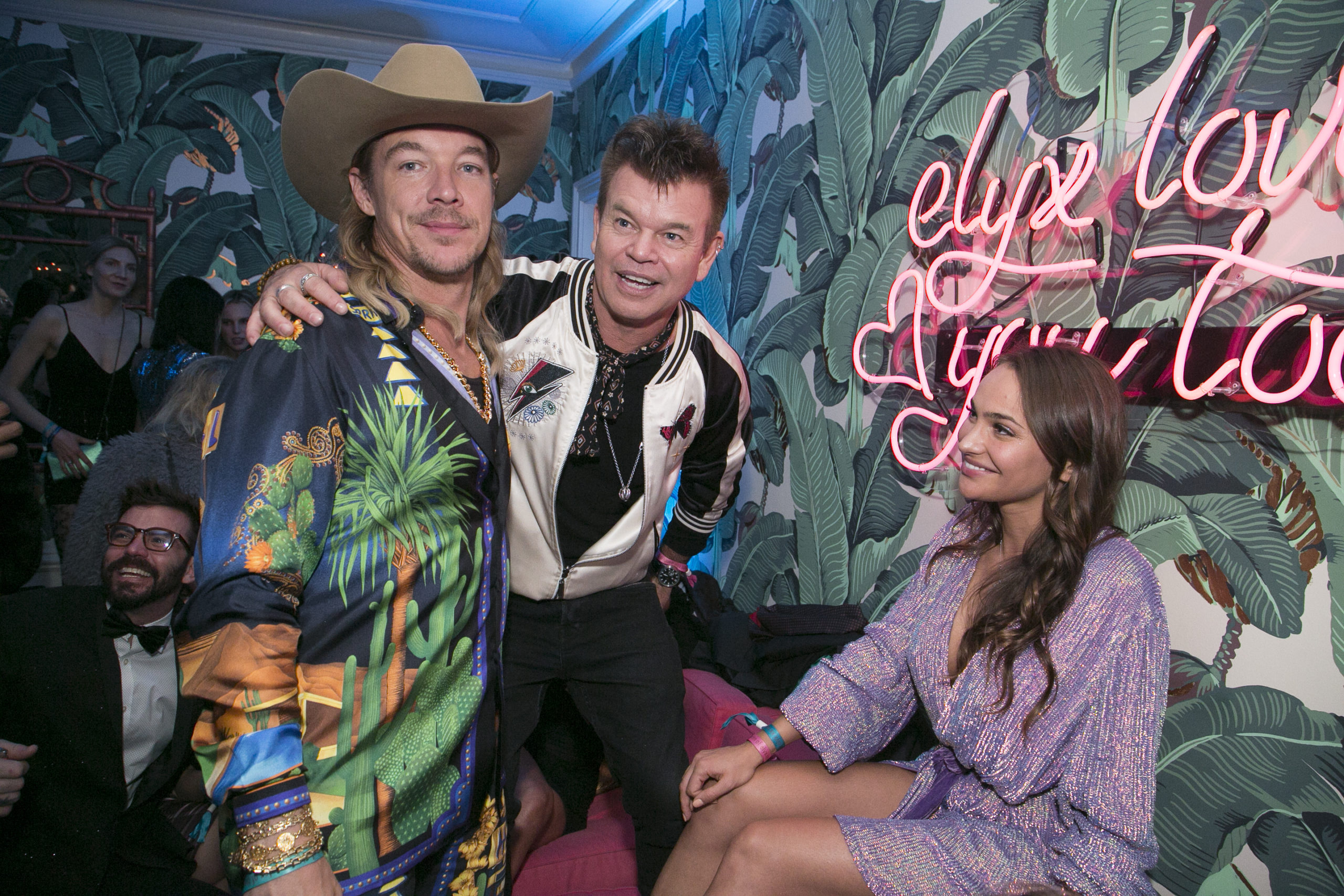 Paul Oakenfold Presents 'Faster Kill Pussycat' the Exclusive GRAMMY's After Party at Private Home of CEO of Absolut Elyx
On Sunday January 26th, one of the biggest late-night GRAMMY after parties took place at the private residence of the CEO of Absolut Elyx, Jonas Tahlin. The party titled, 'Faster Kill Pussycat' hosted by the widely respected, DJ Paul Oakenfold, was a hit as the Hollywood Hills home became a magnificent party setting to celebrate the 2020 GRAMMY's.
With the hype surrounding such a massive party, it attracted a number of A-list celebrities such as, Diplo, who had a blast eating D'Amores pizza and catching up with friends behind the DJ booth. Other major celebrities that intended included: Gray Richards (Destructo), Leon Bridges, B. Ackerlund, Jonas Ackerlund, Joe Fournier, Macy Kate, VASSY, and Hook N Sling.
Celebrities like Sophia Bush, were seen arriving in a cozy fur fest fully ready to celebrate Grammy night, and Chuck Liddell dropped in around 11pm with his wife who spent the night sipping cocktails around the pool area that overlooked Los Angeles. YouTube star, Kandee Johnson arrived with DWTS dancer/judge, Julz Tocker, and were seen posing with friends on the red carpet and drinking sweet Elyx cocktails.
When guests arrived, they were greeted with Absolute Elyx bespoke cocktails that contained delicious pomegranate, lychee, and sherry syrups. During the event, guests partied to sets from DJ Kaz and Boys Noize, which drew people onto the dance floor to go hard all night long.
A little after 1am, Apl.de.pe came in ready to party. Guests went all in on karaoke after a few drinks in the Absolut Elyx Karaoke room, where mini signature Elyx martinis were served. Nick Simmons was seen on the mic having fun with karaoke.
This Hollywood Hills mansion covered all the bases with their phenomenal décor, such as body-painted women who blended in with the wallpaper, elaborately dressed drag queens, and a photo booth for guests to create memories of each wild moment. This elaborate Grammy party sponsored by Absolut Elyx, Fanvestor, Frassers, and RYFF will be talked about until next year rolls around.
Absolut Elyx has re-defined luxury vodka with its principles built on quality, integrity, and true craftsmanship. Each drop made from soft winter wheat comes from a single estate in in Åhus, Sweden. Absolut Elyx is manually distilled in a 1021 copper rectification column, removing any impurities which result in the silk smooth Elyx Vodka that has become so popular. Jonas Tahlin, CEO of Absolut Elyx, along with his team oversee the century-old distillation process that has been shared through generations of Swedish vodka-makers through their vast knowledge.
Absolut Elyx has teamed up with Water For People to create awareness along iwht support for long-term solutions to the global water crisis as well. Through this massive partnership, Water For People, will give one week of safe water to more than 100,000 people worldwide for every copper purchase in the Elyx boutique. Elyx has already provided an estimated 20,000 people with access to safe water for generations to come in only one year.