Party Favor Releases 'Party & Destroy' EP on Mad Decent, Embarks on Fall Tour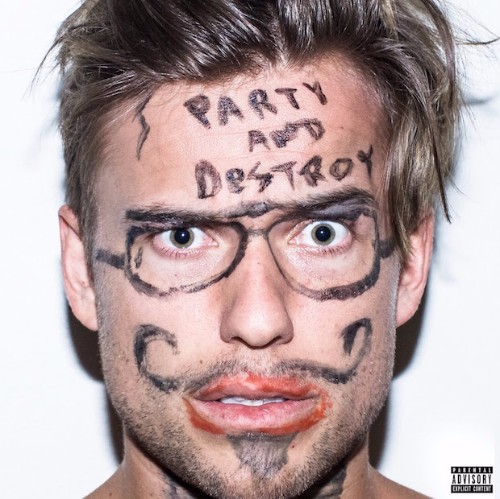 The Massive new Party Favor EP, "Party & Destroy," features Gucci Mane, Dillon Francis, Rich The Kid and more
Just after taking part in the Drake infested Mad Decent Block Party and providing a memorable Lollapalooza set, Party Favor has released his most massive EP to date, "Party & Destroy." The star-studded EP features legendary ATL Trap kingpin Gucci Mane, the hilarious Dillon Francis, XXL Freshman Class of 2016 inductee Rich the Kid, Sean Kingston, Georgia Ku and Gent & Jawns.
Following the release of his "Bap U" single, Diplo has called upon Party Favor on multiple instances to help get the party started. The brand new "Party & Destroy" EP  is a diverse collection of six new party-jams for everyone to enjoy. When Dillon Francis and Party Favor are together, they always "Shut It Down," making their new collaboration an instant festival banger. The stand out track has been officially licensed for Ballers Season 2, adding to his impressive resume of high-profile sync licenses.
The Los Angeles producer taps into the ATL trap scene receiving a coveted verse from Gucci Mane on "Scrape," and he enlists Atlanta's freshest rapper Rich the Kid for "Whole Lotta Money." Rich the Kid also adds his efforts on lead single "Give It To Me Twice" which features Sean Kingston and his always cool, calm and collected island vibes.
Party Favor began his Fall tour in Tampa, FL at The Ritz on Sept. 16th. Catch his upcoming shows at The El Ray in Los Angeles on Oct. 8th, Marquee New York on Oct. 14th, Ascend Boston on Oct. 15th, VooDoo Festival in New Orleans on Oct. 30th, and Bassmnt in San Diego on Nov. 23rd, among others.
Listen to "Party & Destroy" here:

Party & Destroy is available now through Mad Decent, HERE.